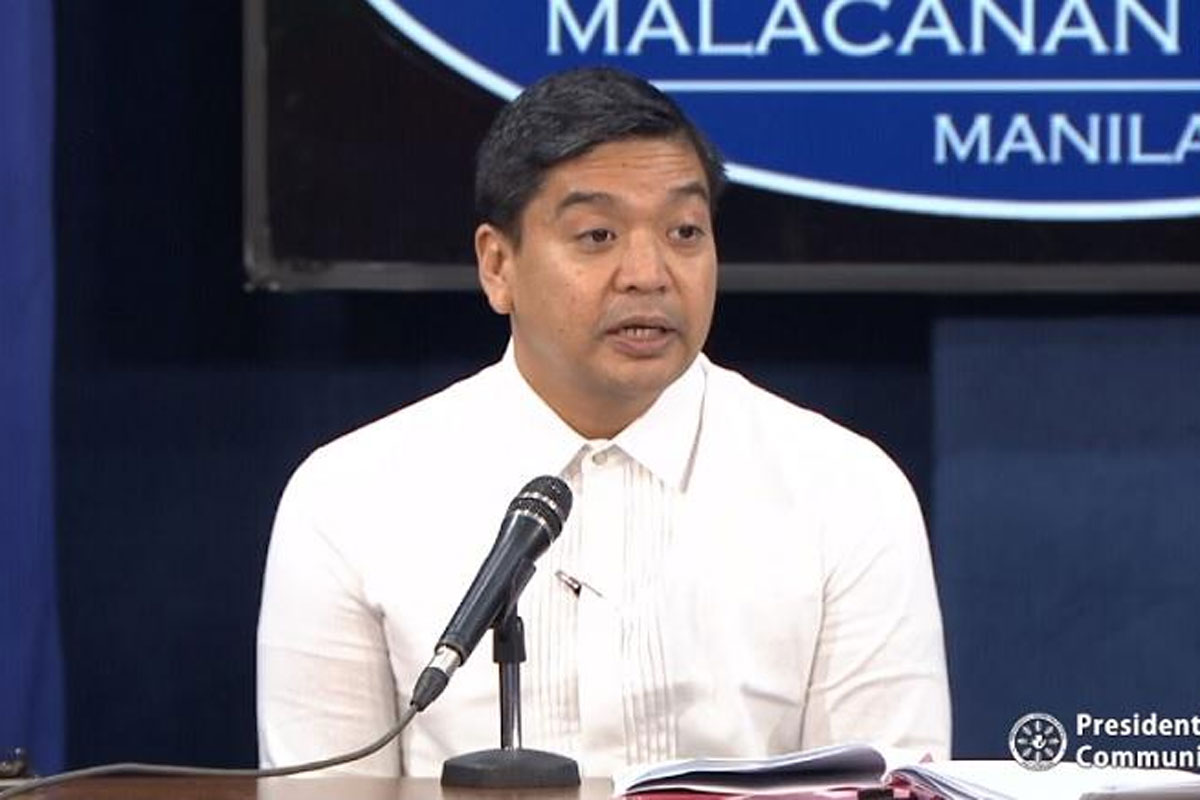 Marcos hailed for 'master stroke' in US working visit
CAMARINES Sur Representative and National Unity Party (NUP) President LRay Villafuerte said over the weekend that President Ferdinand "Bongbong" Marcos Jr. has pulled off a "master stroke" in his just-concluded six-day working visit to the United States (US) in projecting on the international stage his vision for an upper middle-income Philippines at peace with its neighbors and where—in the Chief Executive's words—there will be "not one more hungry Filipino."
"The President is spot on in describing as a 'successful' working trip his second overseas presidential journey, initially brought about by his speech before the United Nations General Assembly (UNGA), but which he had capitalized on to hold power sessions with global leaders and corporate honchos to tell the world that the Philippines has reopened for business after the pandemic, and is raring to haul in more FDIs (foreign direct investments) while playing a lead role in advancing peace and security in the region," Villafuerte said.
Villafuerte said Mr. Marcos had likewise "found use for his working visit to pitch for climate justice by reminding wealthy nations of their unmet commitment to give financial and technical support to non-affluent states like the Philippines that are the most vulnerable to global warming, and to touch base with, and thank, Filipino communities for their dollar remittances, especially during the past two years, that have helped us survive the COVID-driven global health and economic crises."
The NUP president said, "The Chief Executive's over weeklong series of appointments with international organizations and top corporate executives plus one-on-one meetings with American President Joe Biden and other incumbent and past world leaders on the sidelines of his UNGA speaking engagement have driven home this compelling point for us Filipinos: Our President has a crystal-clear grasp of what and where the Philippines should be in the near future—and how he intends to bring it there on his watch."
In the President's speech before the UNGA and briefings for US-based investors and corporations, Villafuerte said Mr. Marcos had tackled his government's goal to propel our country to the status of an upper middle-income state on the back of its economic resurgence arising from strong macroeconomic fundamentals, which have been buttressed further by game-changing reforms initiated in the past administration to make the Philippines a magnet for FDIs in the region.
Villafuerte noted that the President was fully aware that although it appeared like a simple problem to solve, his vision for a country where there would not be another hungry Filipino was not an easy task to accomplish as it required greater, unified effort from both the government and private sector.
"However, our President, in his speeches and top-level meetings, have shown his keen insight has to how we will get there as he said that his administration's priorities are agricultural modernization and food security, bureaucratic streamlining and digitalization, industrialization and energy security," Villafuerte said.
Aside from meeting with President Biden, President Marcos also had one-on-sessions with, among others, Japanese Prime Minister Kishida Fumio, French President Emmanuel Macron and King Abdullah II of Jordan; UN Secretary-General António Guterres; Manuela Ferro, the World Bank (WB)'s regional vice president for East Asia and the Pacific; former Australian Prime Minister Kevin Rudd and ex-British Prime Minister Anthony Blair; and key executives of aerospace firm Boeing, food corporation Cargill, consumer goods giant Procter & Gamble, and energy companies WasteFuel and NuScale Power.
Villafuerte said that in these meetings, President Marcos had delivered the central messages that the Philippines is on the way to a swift recovery from the over two-year Covid pandemic, and that our country is ready to play a lead role in addressing regional challenges such as the West Philippine Sea (WPS) issue, denuclearization of the Korean Peninsula, China-Taiwan conflict, as well as in becoming a non-permanent member of the UN Security Council before he leaves office in 2028.
A highlight of the US trip, he said, was the President's bilateral talk with US President Joseph Biden.
During this meeting, the two leaders clarified how the historic ties between Manila and Washington must evolve from hereon.
As for the WPS issue, Villafuerte said Mr. Marcos had impressed upon President Biden that a stronger relationship between Manila and Washington was crucial to the peaceful resolution of this concern.
However, he said President Marcos needs the full support of the public and the Congress on this front, given that the Chief Executive intends to strike a happy balance between deepening our country's historical relations with the US while working on exhausting all options—anchored on peace and our national interest—to resolve the claims of China and other claimant-states over what is clearly Philippine territory.
Alongside China, the other claimant-countries to parts of Philippine territory in the South China Sea are Taiwan, Vietnam, Brunei, Indonesia and Malaysia.
Villafuerte also supported the President's pitch in his US trip that his removal of the national mandate on the outdoor wearing of face masks was meant to accelerate the Filipino people's adaptation to the new normal and the country's economic rebound by boosting tourism.
As the President had said: "It's not very encouraging when people look at your country and they see, 'Well, it's under a state of calamity.' That's not good for tourists. It's not good for visitors. It's not good for business.
The Camarines Sur lawmaker was among those who proposed earlier this month the relaxation of the anti-COVID masking rule, before President Marcos had agreed to ease this anti-Covid protocol on the basis of the recommendation by the Inter-Agency Task Force for the Management of Emerging Infectious Diseases (IATF) on the voluntary use of masks in outdoor settings.
AUTHOR PROFILE
Nation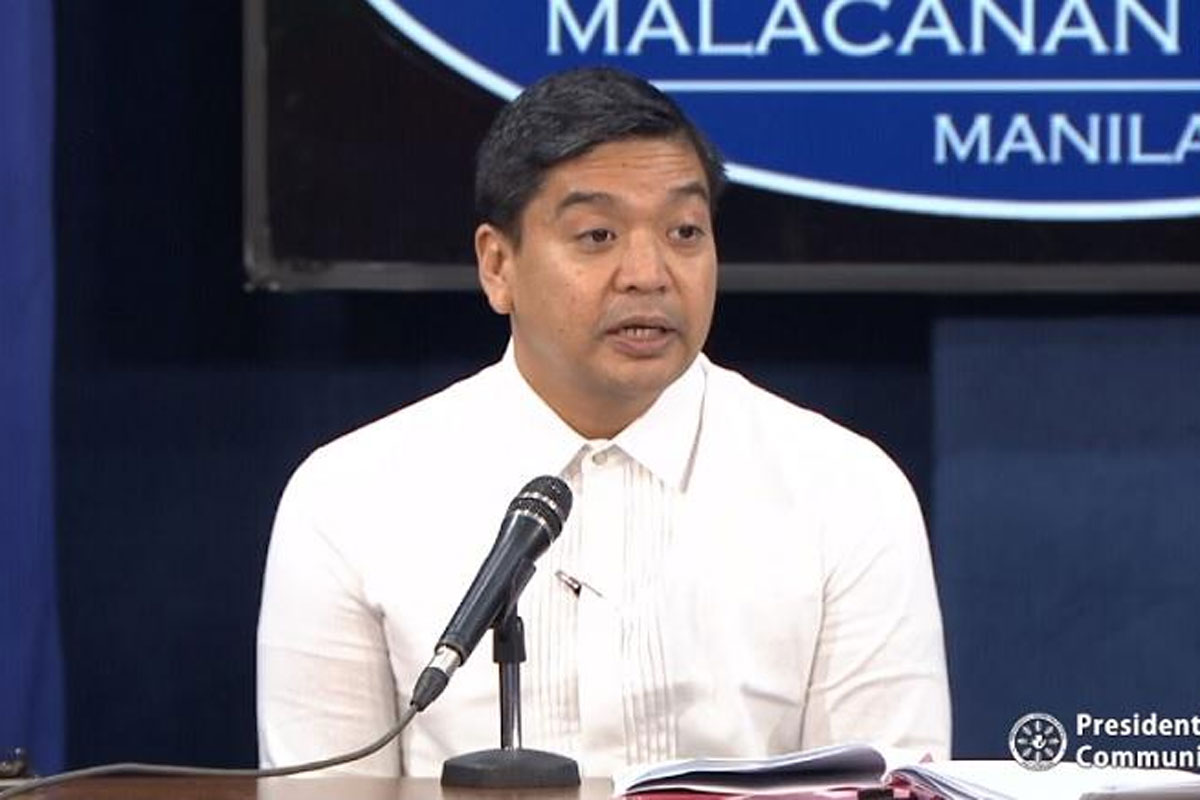 SHOW ALL
Calendar