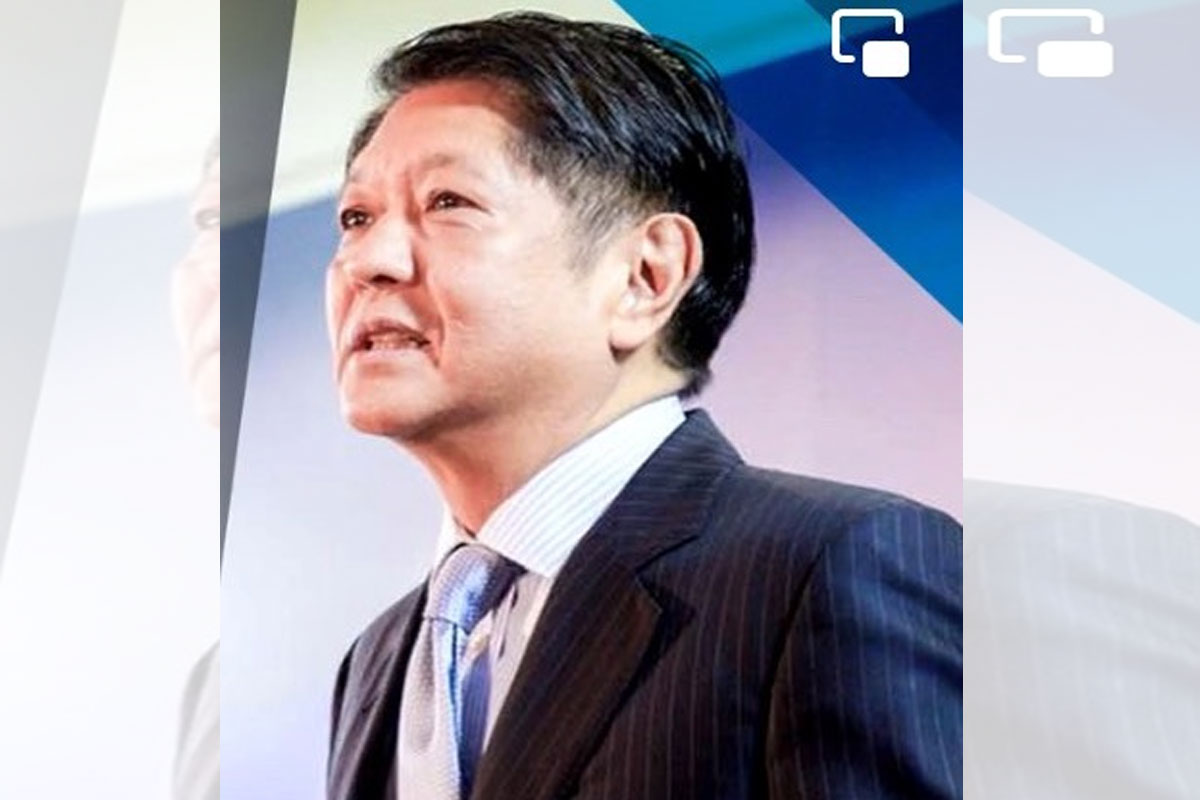 Marcos champ of developing economies
PRESIDENT Ferdinand "Bongbong" R. Marcos Jr.'s resolute push in his just-concluded trip to Brussels for wealthy nations in Europe and the rest of the First World to compensate  high-risk countries for "loss and damage" from planet warming has buttressed his already growing  stature as the champion of developing economies seeking compensation from the world's heaviest carbon polluters  largely responsible for rising temperatures and its consequent climatic disasters, according to Camarines Sur Rep. LRay Villafuerte.
Villafuerte said that President Marcos, who had made climate change one of his key advocacies in all of his overseas trips since assuming office last June 30, has "pushed the envelope in his just-concluded journey to Belgium by pitching for more concrete guidelines on how affluent economies that are the world's biggest greenhouse gas (GHG) emitters could compensate highly vulnerable economies like the Philippines that have contributed little to planet heating for their 'loss and damage' resulting from the increasingly deadlier climate-induced natural disasters."
"In making such a pitch for loss-and-damage compensation, whose concept was agreed upon by participant-countries  in last month's  COP27 summit in Egypt, President Marcos has focused global attention anew, whether he likes it or not, on his rising international stature as the champion or unofficial spokesman of the world's most vulnerable economies that are seeking climate justice from wealthy nations like those in Europe that have grown even richer from being the heaviest carbon polluters," Villafuerte said.
The congressman was referring to the landmark global accord  on a "damage and loss" funding mechanism for rich nations to compensate economies hardest hit by more frequent natural calamities, which was reached at the end of the 27th session of the Conference of the Parties (COP27)  to the United Nations Framework Convention on Climate Change (UNFCCC).
This amount is intended for financing reconstruction efforts, among others, in developing economies like the Philippines whose physical and social infrastructures have been damaged by the increasingly worsening natural calamities wrought by climate change.
COP27 was held on November 6 to 18 at the resort city of Sharm el-Sheik in Egypt.
Villafuerte, who is president of the National Unity Party (NUP), lauded Mr. Marcos for "earning an early win on his climate justice advocacy while still in Brussels after getting the support of European Council (EC) President Charles Michel on his proposal to quickly operationalize the green fund on climate change and the 'damage and loss" policy."
"We couldn't agree with you more," Michel was quoted in an Office of the Press Secretary (OPS) statement as having told President Marcos after the latter's call at the ASEAN-EU working luncheon for more concrete financing guidelines on the loss-and-damage  compensation mechanism that was arrived at last month at the COP27 summit.
The OPS statement said Michel had also assured President Marcos that "the European Union (EU) was ready to work with the Philippines and ASEAN on climate change, particularly on the transfer of green technology, which involves improving resilience to climate change and reducing GHGs."
At the Association of Southeast Asian Nations-European Union (ASEAN-EU) working luncheon with EU officials  and businesspersons in Brussels, President Marcos called on these European leaders to step up their aid for climate change-vulnerable developing economies such as the Philippines. "Climate action is particularly important to the Philippines," Mr. Marcos said, especially because the country is "regarded as probably one of the most, if not the most, vulnerable countries in the world to the effects of climate change."
"Since that seems to be the case and that is what we are facing in the Philippines, we are very much in need of the assistance of Europe, of all the first world countries and to be able to adjust our economy, our communities to the onset of the effects of climate change," the President said.
With such progress on compensation at COP27, the President said he was optimistic that "the concept of damage and loss has now been accepted by all parties involved … However, this still brings us to a very difficult and fundamental question, and when you speak of damage and loss, how do we quantify that damage and loss? What are the rules that we apply? When does it begin?"
"And so we really would like to see much more progress in terms of that, the financing, with the mitigation and the adjustment of our countries who are at great risk to the effects of climate change," the President said at the working luncheon with EU leaders.
At the ASEAN-EU Commemorative Summit, meanwhile, the President prodded the EU to continue supporting the ASEAN in its fight against the worsening natural disasters caused by climate change.
After asking the EU to continue backing the Los Baños-based ASEAN Center for Biodiversity (ACB) that "needs all the support it can get," the President lobbied anew for his climate change agenda, which he said could be addressed effectively if nations would work together in acting on it.
"The world must get together to fight the effects of climate change and to ensure sustainable development. Climate change threatens to radically transform for the worst many vulnerable ASEAN landscapes," he said. "It is a race against time to conserve and prevent habitat and biodiversity loss … There is no problem like climate change that is so global in nature that it requires immediate and united effort. We need to act now. We need to act together. We need to get it right."
For Villafuerte, the President has "walked the talk" on his support for reducing the Philippines' carbon footprint as one of his numerous achievements in his  trip to Belgium was securing investment pledges from European companies engaged in renewable energy (RE) and sustainable infrastructure solutions.
Citing an OPS report, Villafuerte said the Spanish conglomerate Acciona, for one,  has committed to invest in the country's RE sector during  the meeting between its chairman Jose Manuel Entrecanales and Mr. Marcos on the sidelines of the ASEAN-EU Commemorative Summit.
Acciona's investment pledge has come following the Marcos administration's lifting of the 40%-cap on foreign investments in RE projects, particularly those on solar and offshore wind power.
"We find it (the Philippines) welcoming and business-friendly, so we would like to make the Philippines one of our—if not our main hub for the Southeast Asia," said Acciona in assuring President Marcos that it would build "smart infrastructure that is sustainable, mitigating, adapting, resilient and transformative."
President Marcos called Acciona's planned investments as a welcome development, adding that "there have been a lot of progress in that regard, but we need to do more in terms of building up our renewables … There is this move to renewables, so we have to adjust … we'll have to increase our capacity for production."
Earlier, in his participation at the Asia-Pacific Economic Cooperation (APEC) CEO Summit in Bangkok last month, President Marcos said the Philippines had prioritized RE options such as hydropower, geothermal power, solar, and other low-emission energy sources.
Following the November attendance of Mr. Marcos at this APEC CEO Summit, Villafuerte observed that the President's advocacy of urgent climate action on the international stage—from New York to Bangkok—has cast our Chief Executive as the point person of developing economies long seeking financial and technical aid from wealthy nations responsible for the  largely unchecked GHG emissions.
He noted that in his engagements at the 29th APEC Economic Leaders' Meeting (AELM) in Bangkok, Mr. Marcos had strongly pushed for collective action from APEC's 21 member-states on dealing with climate change plus two other urgent issues (food and healthcare security) to hasten global recovery from Covid-19.
President Marcos had warned  other heads of states that the world is now facing what he called "the greatest environmental challenges of all time" that require "strong, immediate and coordinated international action."
At the APEC forum, he said Mr. Marcos had reiterated  the Philippines' commitment to advancing cooperative solutions from the previously agreed international accords on protecting the environment and reversing the climate crisis, including the United Nations (UN) Framework Convention on Climate Change (UNFCCC) of 1992 and the Paris Climate Accords (Paris Agreement) of 2015.
"As one of the economies at greatest risk from the climate crisis, the Philippines is committed to advancing these cooperative solutions," said President Marcos at the APEC gathering of Asia-Pacific country leaders.
Villafuerte said that in the AELM Retreat Session II, Mr. Marcos also urged the regional economic bloc to contribute to a trade and investment environment that helps countries cut GHG emissions, facilitate climate financing and ensure genuine and effective technology transfer for the most vulnerable developing economies.
For Villafuerte, our Chief Executive "has the moral high ground to champion climate action for all developing states that are  reeling from the largely unbridled pollution caused mainly by the world's richest countries like the US (United States) and China, given that he is President of our country that is regarded as one of the nations, if not the No. 1 nation, most vulnerable to worsening climate change hazards like killer typhoons, flash floods and prolonged dry spells."
AUTHOR PROFILE
Nation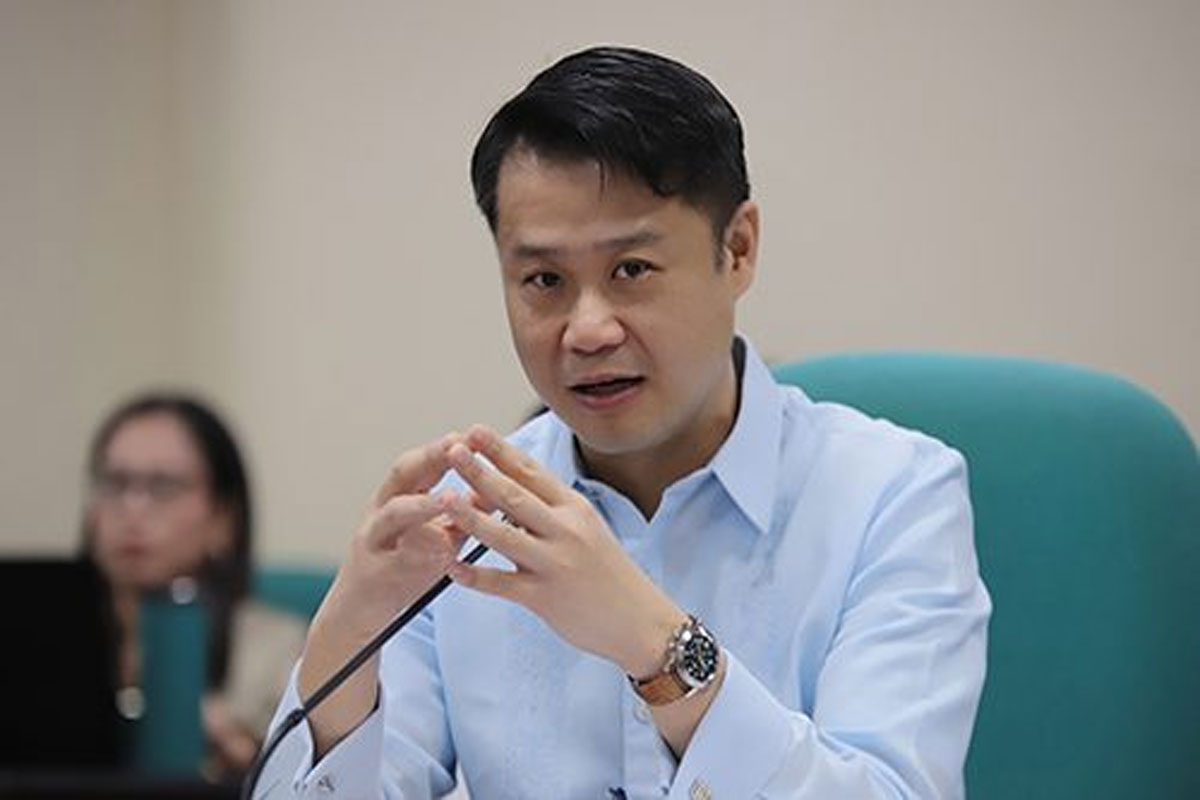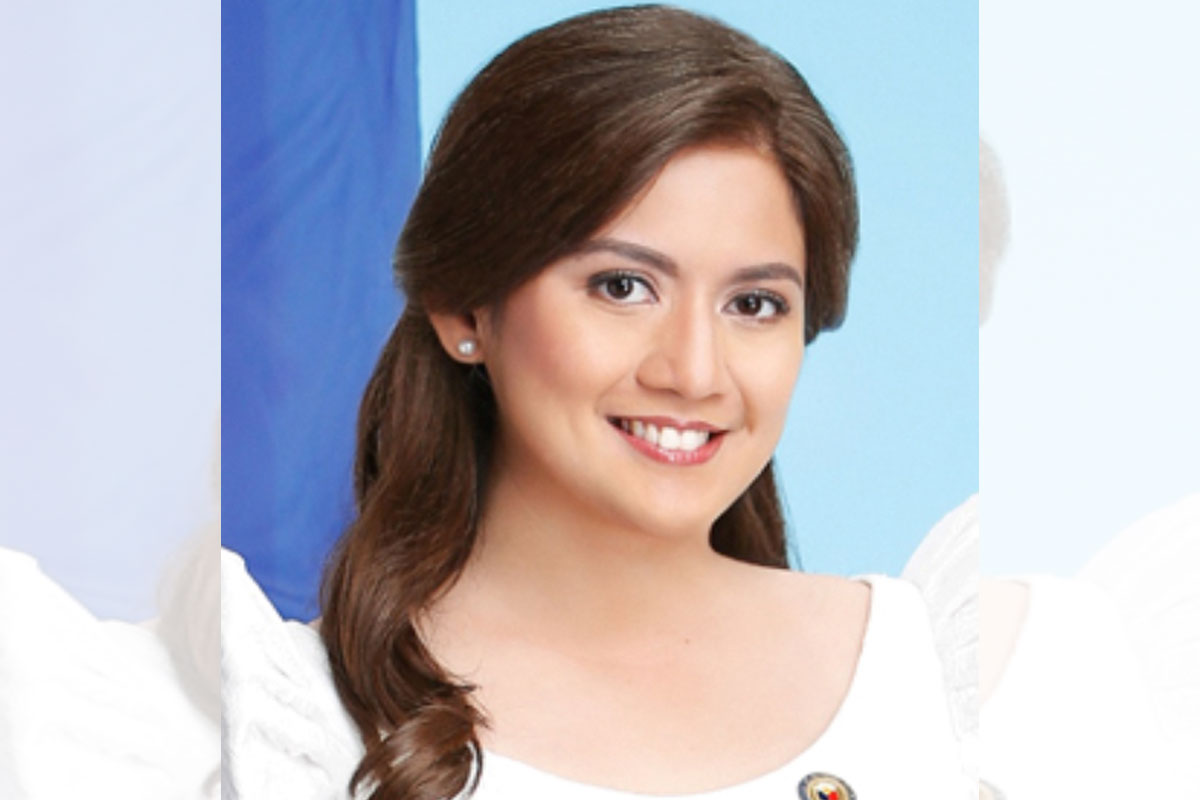 SHOW ALL
Calendar