MAN TRIES TO KILL MOM DURING TIFF
THE woman must have trembled in fear. She probably tried to muffle her sobs so that the killer wouldn't hear her. Luckily, the room protected her from the raging man with the bolo. She perhaps cried endlessly, not because death was just waiting on the other side of the door but because the suspect who wanted her blood is her son.
Policemen later arrested the man for allegedly attempting to kill his own mother after having an argument inside their house in Quezon City on Monday morning.
The suspect who is now facing charges of attempted parricide was arrested and detained at the Quezon City Police District Station 15 PS-15.
Investigation conducted by PSSg. Allan Dacut showed the incident occurred at about 6:10 a.m. of March 20, 2023 inside a house on Sitio Militar, Brgy. Bahay Toro, Quezon City.
It was learned that a heated argument ensued between the suspect and his mother when the former asked his mother to take care of his child.
At the height of their altercation, the suspect pulled out a bolo and allegedly attempted to hack his mother.
The victim was able to avoid the attack as she was able to hide inside a room.
Police said the suspect was arrested in a hot-pursuit operation.
The suspect is set to be referred to Quezon City Prosecutor's Office for Inquest Procedure.
AUTHOR PROFILE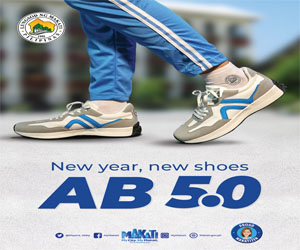 Metro
SHOW ALL
Calendar