MSF President Clara-Reyes Lapus
Mama Sita Foundation launches video on coconut to mark 10th anniversary of Mga Kwentong Pagkain
ALVIN Reyes- Lim , Communications Officer of Mama Sita Foundation (MSF) , is launching a video on coconut at The Aristocrat on Roxas Boulevard on March 23,2022. It has historical and modern perspectives, including calls for assistance to coconut farmers and the coconut industry, since a law was signed last Feb 26 last year for the allocation of P 75 billion coconut levy fund that came from taxes on coconut farmers in the past.
The video on coconut has many interesting topics, one of which is to know that dishes with coconut which are found nationwide and in many counties in the Association of Southeast Asian Nations (ASEAN).
Chefs in the video
Datu Shariff Pendatun said in the video that he, Bryan Kho, from Singapore and Michaela Fenix from the Philippines have written a book entitled, "Table for Ten," a project of Manila's Foreign Affairs Department and the Asean Ladies Forum.
"If you're talking about the Philippines, Indonesia, Malaysia, Brunei, Singapore, Thailand, and to a certain extent, Myanmar, yes, we would use a lot of coconut. Vietnam, Lao, and Cambodia -they just don't use it as much," said Pendatun in the interview.
The other project is for the Department of Tourism in Mindanao "about different halal food in Mindanao and Sulu. Different ethno Muslim groups in the area use coconut in different ways," said Pendatun, adding, "I'm its editor. I contributed as well, but got several writers from Mindanao and Sulu."
"The title is Bismillah before eating. Bismillah akin to the Catholic Doxology. For Muslims we have what we call the Bismillah, Bismillah is the Arabic for, in the name of God," said Pendatun.
Chef and owner of Palm Grill Restaurant in Quezon City, Chef Miguel Moreno said, "A lot of Manilenos, people from here, has learned to discover and continually discovering Tausug cuisine or the specialties from southern Mindanao."
He referred to his restaurant's grilled chicken with Sulu's black sauce.
"I am a classic example of unity of cultures and understanding. My grandparents hailed from Ilocos Norte. They found their way in Sulu in the early 20s and 30s; fell in love with the place and with the people, and lived harmoniously with them," he narrated.
Coconut's past and present
One of the video's story is the first time coconut was seen by Italian writer Antonio Pigafetta and Portuguese Ferdinand Magellan whose three Spanish ships docked off Samar in 1521. The other is what we must do now to regain (from Indonesia) our position as the world's top source of coconut. The video on coconut is the second of 10 series of Food of Our Ancestors started to produce in 2021.
The Philippines has 348 million coconut bearing trees in 68 coconut producing provinces; 3.6 million hectare of arable land suitable to coconut planting, making it a major part of the world's coconut belt. It has 3.6 million coconut farmers (the number is being updated) who produce 14 billion coconuts per year (second to Indonesia); and generate $ 2 billion coconut export products.
In the first part of the video, Pigafetta as writing in his Primer Viaje en Torno del Globo, 'Just as we have bread, oil, and milk, these people (Filipinos) get everything from that coconut palm tree,' The National Historical Commission of the Philippines (NHCP) has supplied archival images for this project.
In late 2018, the NHCP managed to get high resolution digital copies of Pigafetta's four manuscripts. The collections include one of Pigafetta's French manuscript from the Yale University; two of his French manuscripts from the Bibliotheque Nationale in Paris; and his longest manuscript from the Biblioteca Ambrosiana in Milan.
Apart from old maps and antique European paintings, the story of the coconut in the 16th century is also told with paintings and sculpture of 10 modern Filipino artists; three photographers; and explanatory narration about Spain's colonial adventure.
Ferdinand Magellan's arrival from the Pacific Ocean, off Suluan Island (now under Eastern Samar) on March 16, 1521, after missing Indonesia's Spice Island Maluku, (Spain's original destination) which is 2,500 kilometers south of Samar; the European seamen's arrival in Homonhon (now under Guiuan) starting March 18, 1521; Magellan's demand for food supply that Datu Lapulapu of Mactan defied, resulting in Magellan's death while attacking Mactan on April 27, 1521; the circuitous arrival of Spanish captains Juan Sebastian Elcano and Gonzalo Gomes to Maluku after five months, in November 1521; Elcano's return to Seville aboard Victoria on Sept 8, 1522, 1,084 days after Spain's expedition left Cadiz on Sept 20, 1519; Espinosa's return to Spain aboard a Portuguese ship in 1522, four-and a half years after 1519; and Spanish Miguel Lopez de Legaspi's official colonization of the Philippines in 1564.
At that time, our coconuts went around the world – from the Philippines to the US, and Mexico, through the Pacific Ocean during Spain's Galleon Trade for 250 years, from 1565 to 1815.
Art works too
Filipino artists fortify the video's depiction of colonialism. They include Susan Ada "Chuchay" Andrada's child-like portrayal of Magellan's five ships; Jun Impas' realistic and cinematic paintings about the encounter of Spanish colonials and Filipino local leaders in central Philippines; Jose Pinggot Zulueta's black and white expressionistic drawings; and Carlos "Botong" Francisco's First Easter Mass in Limasawa on March 31, 1521.
Fernando Sena's painting of coconuts entitled "Fruits of Life" and Jose Tencie Ruiz' triptych, "Siklo, ng Niyog" a depiction of mature coconut, coconut seedling, and coconut tree – highlight coconut's poetics and politics.
Egai Talusan Fernandez' photo and painting of coconut farmer; Renato Habulan's award-winning painting of a coconut farmer and his copra – done during their immersion in coconut-producing provinces in the 70s; and Gregorio Bueno's photo of a coconut farmer giving his carabao a bath – underline the importance of supporting coconut farmers to realize the projected golden age of the coconut industry in the Philippines.
Jose Tence Ruiz' editorial cartoon – that waged war against the coconut levy collection in the 80s – is part of the video's topic on the recently approved allocation of the P 75 billion coconut levy fund.
Images of photographer Edwin Tuyay and painter Jonahmar Salvosa about lockdown and Covid 19 pandemic (that began in 2020); and the devastations of five-grade super typhoon Rai or Odette that landed off Siargao and Dinagat Islands, central Philippines on December 16, 2021, and on Roxas, southwestern Palawan, on Dec 17, 2021, depict Philippine reality that tests Filipinos' resiliency, including the fate of the coconut industry.
Emerito Antonio's photo of Filipino-Muslims in Manila opens discussions on dishes with coconut milk found nationwide and among members of the Association of Southeast Asian Nations (ASEAN).
Stoneware potter Hadrian Mendoza's "Bahay Kubo" symbolizes a storehouse for the growing numbers of coconut products that farmers can make from the country's 263 varieties of coconuts. They include 108 tall varieties; 53 dwarf varieties, and 102 hybrid line collection.
Pete Jimenez' installation entitled "Magtanin Hindi Biro" adorns the last part of the video in which Lapus, the producer, pays homage to her family's three generations with enduring legacy in the food industry.
Interviews
The video has extensive interviews with government officials and a private economist who discuss the impact of the Coconut Farmers and Industry Trust Fund Act (RA 11524).
The law calls for the creation of the Philippine Coconut Authority's board composed of department heads of agriculture, budget and management, finance, trade and industry; science and technology; and representatives of coconut farmers from Luzon, Visayas, and Mindanao. The task ahead is to manage the allocation of the P 75 billion coconut levy fund that were collected from coconut farmers in the past, Philippine Coconut Authority Administrator Gen. Benjamin Madrigal explained in the video.
The PCA has a list of Philippine coconut varieties with matching coconut products; a draft of the Coconut Farmers and Industry Road Map, and the Coconut Farmers and Industry National Plan, Madrigal added.
"Coconut bridges differences," attested book writer and Chef Datu Shariff Pendatun. Implementing the same view.
Chef Miguel Moreno offers Sulu's pyanggang manok or grilled chicken with black coconut sauce at the Palm Grill Restaurant in Quezon City
The video has meaty interviews with Agriculture Secretary William D. Dar; Trade and Industry Secretary Ramon M. Lopez; PCA Region Manager Ramon Rivera; Scientist and Ateneo de Manila University professor Dr. Fabian M. Dayrit; Coconut House owner and President of Philippine Coconut Society Jun Castillo; former University of the Philippines Los Banos former professor, Engineer Pantaleon Tabanao; and Virginia-based Philippine Oriental Market owners Oscar Bunoan and Chef Evelyn Bunoan.
Journalist Barbara Mae Dacanay is the video's director, script writer and art director. The video's 10 folk songs are arranged by composer Jerry Dadap.
The video on coconut is the second of 10 series of "Food of Our Ancestors" which MSF started to produce in 2021.
ABOUT MAMA SITA FOUNDATION & MGA KUWENTONG PAGKAIN
Mama Sita Foundation (https://www.mamasitafoundation.com) marks the 10th year anniversary of "Mga Kwentong Pagkain" (MKP) , MSF's initiative which aims to preserve Philippine culinary heritage through the art of storytelling. Launched as a food writing contest in 2012, the initiative has since branched to other endeavors that seek to uphold Filipino foodways and culinary traditions, and work towards its inclusion in global conversations on food. MKP is inspired by Teresita Reyes' own passion for putting into writing her own fascinating culinary adventures and experiences.
MSF President Clara Reyes-Lapus is the granddaughter of Engracia 'Aling Asiang' Cruz-Reyes (1892-1975), founder of The Aristocrat Restaurant, that sold snacks on a mobile truck in 1936, with a flagship branch on Roxas Boulevard in 1939, and an NHCP's commemorative plaque in 2013.
Her grandfather, Justice Alex Reyes (1889-1972) – a graduate of the University of the Philippines College of Law in 1914, and with the High Court from 1948 to 1959 – made The Aristocrat a hub of former Presidents Elpidio Quirino, Ramon Magsaysay, and other VIPs. This tradition is alive up to now, a family historian said.
Lapus' mother, Teresita R. Reyes (1917-1998), one of 13 siblings, founded Mama Sita and pioneered in manufacturing condiments for Philippine dishes, a model of many multinationals. Her father, Fidel F. Reyes a Bachelor of Science in Agriculture graduate of the University of the Philippines in Los Banos in 1934, an outstanding alumnus in 1977 – is known for pioneering mechanized farming and irrigation canals that boosted the rice industry, and the plantation of bananas, cacao, coconut, coffee, mango, rice, and rubber in Cotabato in the 1940s.
AUTHOR PROFILE
Food and Recipe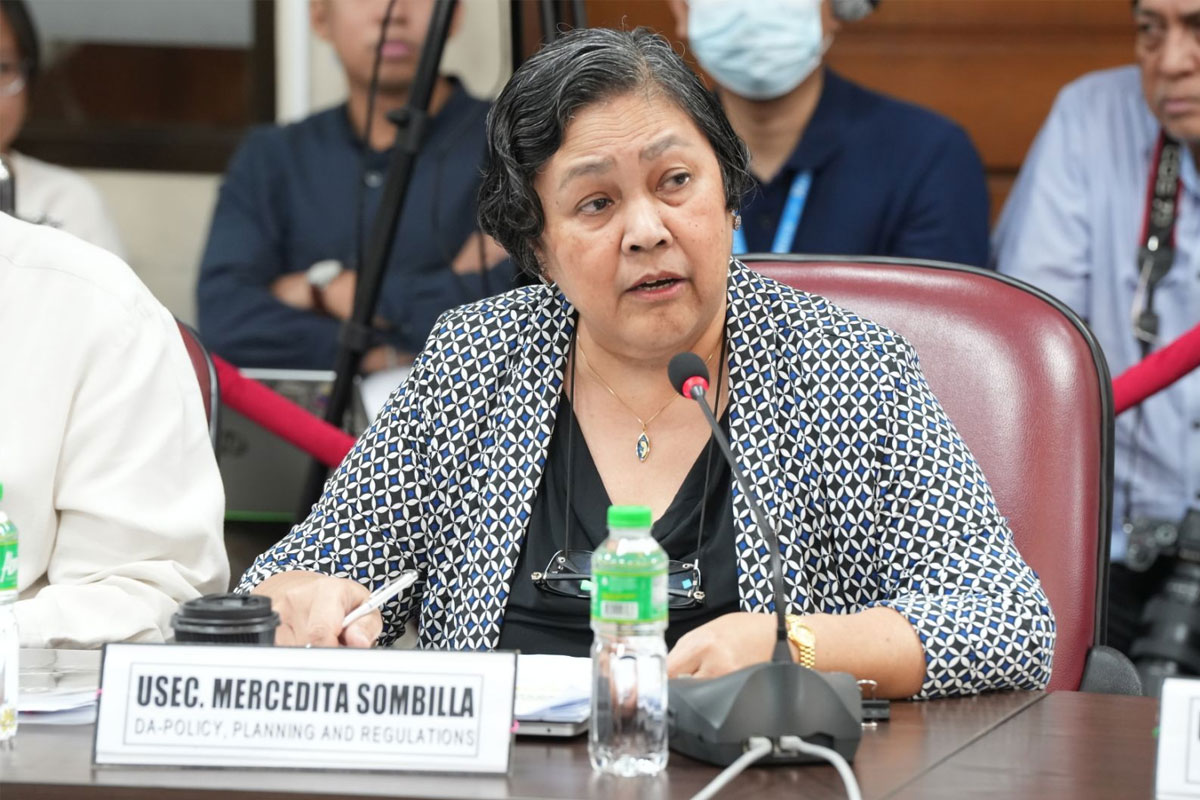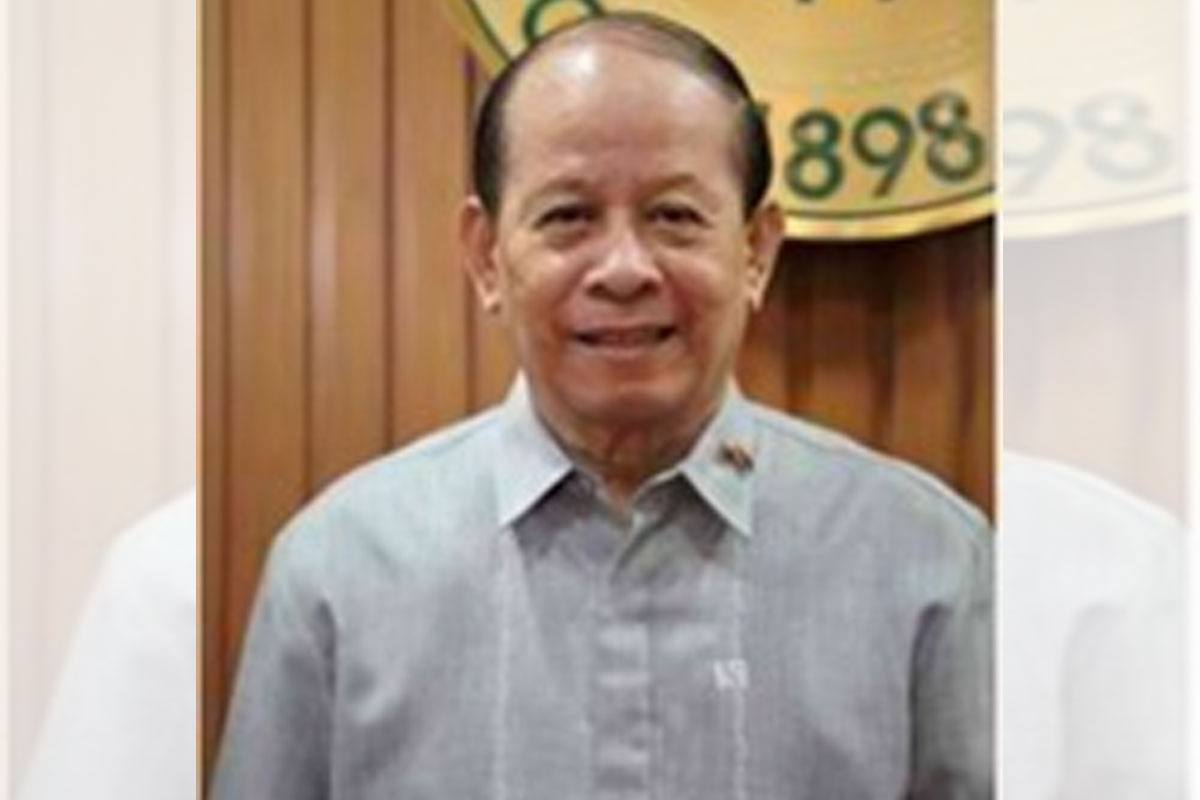 SHOW ALL
Calendar