Madam Inutz signs up with Wilbert Tolentino
NOWADAYS, all we need is kindness and a helping hand. This is what former Mr. Gay World titlist, businessman, social media influencer and philanthropist Wilbert Tolentino has been doing, not only during this pandemic but even before. That is why many people look up to him like as the second 'Kuya Wil' as he seems following in the footsteps of the generous TV host Willie Revillame.
In his Wilbert Tolentino Vlogs on YouTube, he continuously shares his blessings to different individuals from all walks of life. He also makes sure that his loyal viewers and subscribers get to win amazing prizes like recently, he has 20 winners of P500 (thru Gcash) and 2 winners of Oppo A15 with his 'Kafreshness Codebination'. All netizens can join, as easy as following Wilbert Tolentino's Instagram account (@sirwil75) and watch out for the 'codebination' on his vlogs then comment on the designated IG post and tag 10 of your IG friends. For full mechanics, check out his official Instagram account.
Recently, Kuya Will II had a collab with the viral online seller Madam Inutz (Daisy Lopez) together with Herlene 'Hipon Girl' Budol through his Wilbert Tolentino Vlogs that now has 1.58 million subscribers. As of August 22, the video already has 2.1M views and counting. Madam Inutz has been featured in Kapuso Mo Jessica Soho (KMJS) and she is one of the most viral in Tiktok videos because many netizens are copying her antics, Pokwang even did her version of Madam Inutz and had the best comments and gained million views as well. Madam Inutz also did a collab with Ethel Booba and Donita Nose on their respective YouTube Channels and an exclusive interview with Ogie Diaz. In the first video of Wilbert Tolentino with Madam Inutz, he shared P200,000 with her and her mother (P100,000 each). According to Kuya Will II, this is for the medication of her ailing mother who had a stroke and also for Daisy so that she can save it or invest in business. In a span of 2 days, this YouTube video already gained 2 million views and counting. The sharing continues because the first part of Wilbert Tolentino Vlogs entitled '2 Minute Shopping Galore with Madam Inutz and Herlene Hipon Girl' is now up. Herlene got a total of P107, 231 worth of items and appliances. According to Herlene, all she got from the shopping free are not only for herself but for her family. She constantly says in the vlog that some appliances are for her lolo and lola who she loves dearly. She believes that sharing is the best way to help others and if you're a generous person, the blessings will come back to you in triple. For the second part of the 2 Minute Shopping Spree, Madam Inutz got a total of P342, 173 worth of items and appliances. She said that she will sell some of the items on her online shop Daisylicious Ukay so that she can save money for the medication of her mother and the future of her 3 children. Because of the outpouring of support, help and guidance that Madam Inutz is getting from Wilbert Tolentino, more people are convinced that he is indeed the perfect manager for Madam Inutz now that Star Image Management will no longer manage her career.
Last August 19, Madam Inutz (Daisy Lopez) signed a management contract with Ka-Freshness, Wilbert Tolentino. Under the management contract, Madam Inutz will be handled by Wilbert Tolentino for two (2) years. The said contract was written in Filipino in order for Madam Inutz to further understand the terms and conditions which also coincides the celebration of Linggo ng Wika. Also present during the contract signing was Atty. Bertineli Causing. Wilbert Tolentino will not be getting any commission from all of Madam Inutz's earnings. In return, she will be endorsing all of his businesses instead.
Wilbert also shares that Madam Inutz will soon drop a new single entitled "Inutil" composed by Ryan Soto before creating a full album for the viral singer. Plus, she will also be the future brand ambassador of online sellers who wishes for them to endorse their products and they will also help them on how to have a best-selling brand and more. To know more about this venture, call 09175INUTIL (09175468845 )or email dlinutil@gmail.com. Just look for Wilbert Tolentino. Don't miss the collab of Kuya Will II and Madam Inutz on his YouTube Channel Wilbert Tolentino Vlogs plus more details about her future projects.
AUTHOR PROFILE
Showbiz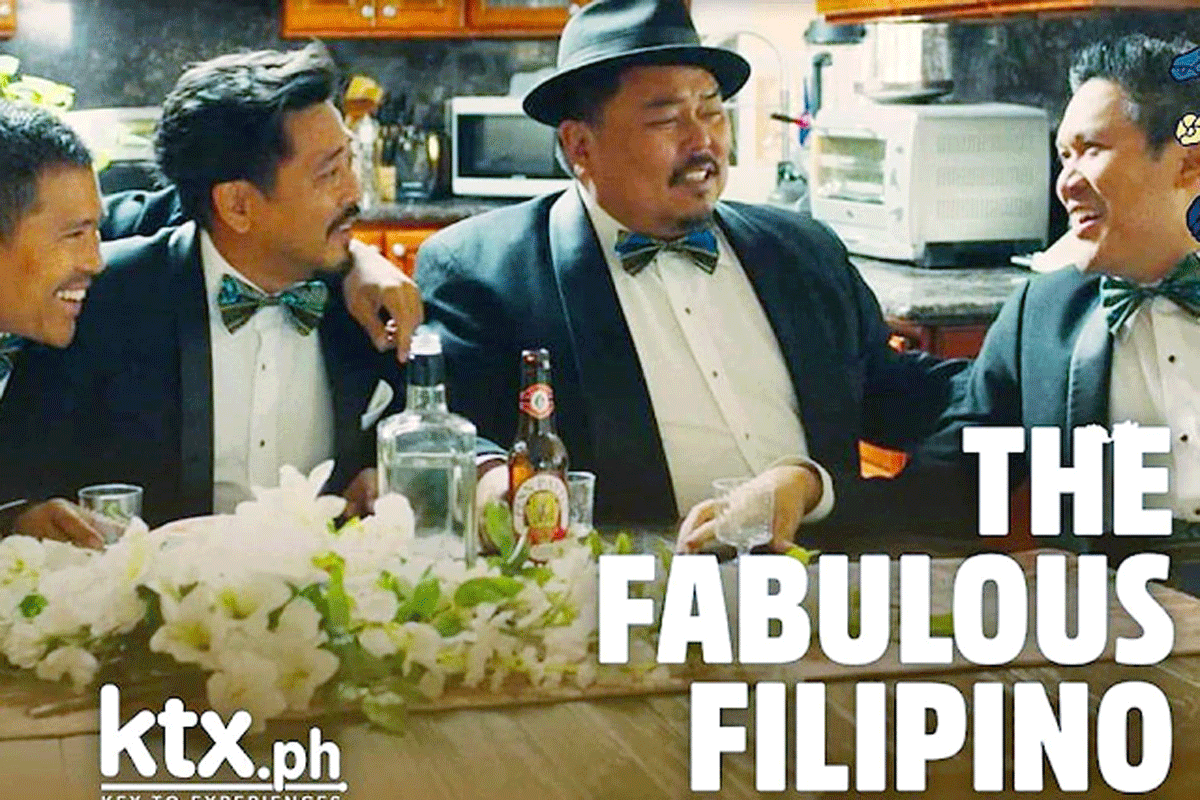 SHOW ALL
Calendar