 LRay to BAI: Imitate Vietnam's ASF vax drive
To avert pork shortage, high prices
AMID a government-feared "pork shortage" in the face of an apparently nationwide surge lately in African Swine Fever (ASF) cases, Camarines Sur Representative LRay Villafuerte is calling on the Bureau of Animal Industry (BAI) to mull over the implementation of a nationwide immunization drive to contain the "killer pig disease," which, if unchecked, could wreak havoc on the domestic hog population and further drive up the already elevated inflation, as a result of possibly another upward price spiral in pork products.
Villafuerte, who is president of the National Unity Party (NUP), said that "An immunization drive to prevent the reported surge in ASF outbreak from getting worse has now become doable, following Vietnam's discovery last year and subsequent use of the world's first vaccine to beat this deadly disease and the ongoing field trials that local agribusiness companies have already been doing here in our country to check the efficacy of this new drug in the Philippine setting."
The former Camarines Sur governor suggested that once this new veterinary drug is proven at the end of local field trials to be as effective as an anti-ASF drug in the Philippines as it has been in Vietnam since its discovery last year, "the BAI should weigh the feasibility of implementing a nationwide anti-ASF drive to help especially the backyard raisers to save their animals – and stave off another undue spike in pork prices that could further drive up the already elevated inflation."
"Another rocketing of pork prices is the last thing that the government, the hog industry, and Filipino consumers need at this point when the President's economic team has been grappling with the stubbornly elevated inflation, which economists and analysts fear could undermine our economy's strong rebound from the pandemic and the country's future high-growth prospects," he said.
The BAI itself revealed in a March 27 report that all of the country's regions, except Metro Manila, have been infected with ASF, higher than the BAI-reported seven regions only last February.
BAI data showed that 54 provinces in the country's 16 regions have reported ASF outbreaks, the latest of which is the Bangsamoro Autonomous Region in Muslim Mindanao (BARMM), which recorded its first case in Maguindanao del Sur.
Department of Agriculture (DA) Assistant Secretary and spokesman Rex Estoperez was quoted by the media as confirming in a recent news briefing the earlier warning by the National Livestock Program (NLP) of a possible shortage of over 46,000 metric tons (MT) of pork in June, as against the projected demand of 145,849 MT.
At a press conference, Estoperez confirmed the earlier warning of the NLP that there would be a shortage of at least 46,100 MT in the pork supply this June, compared to the demand of over 145,000 MT.
Prior to the news briefing, NLP director Ruth Miclat-Sonaco had revealed in the DA's consultation with various stakeholders that the country could start experiencing a domestic pork shortage as early as April, with a possible shortfall of 11 days equivalent to some 56,000 MT.
Villafuerte said that to the government's credit, the DA and BAI have carried out initiatives such as hog repopulation and the "Bantay ASF sa Barangay" (BaBay ASF), but he added that he had been informed that many industry players continue to hesitate to reinvest 100% in their businesses because of the continued outbreak threats.
"These swine industry players who suffered heavy financial losses after ASF resurfaced in 2019 apparently fear losing more money in the future in the absence of any assurance that ASF outbreaks will be a thing of the past," he said. "And it seems that the only way to boost their confidence in reinvesting 100% in the industry is if the government can shield their pig stocks from future ASF outbreaks by way of an immunization program."
Villafuerte made this proposal to BAI after the farm advocacy group "Samahang Industriya ng Agrikultura" (SINAG) was reported earlier to have criticized the government's slow response to this killer animal disease despite the doubling of the number of ASF-hit regions from seven in February to 15 in early March.
ASF is a viral disease infecting pigs with a fatality rate of up to 100%, and that has decimated swine industries worldwide since its resurgence, first in China, in 2018.
This disease is responsible for a 50%-drop in the local swine population after ASF resurfaced in the Philippines in 2019 and spread across over 50 provinces by 2022, devastating commercial pig farms and backyard raisers and causing an annual revenue loss of P100 billion for allied industries.
There was a nearly 25%-decline in pork output in the period from June to October 2021 as against the same four months in 2020, driving retail prices up to P400 a kilo from the earlier per-kilo average of P250.
As of April 4, the DA's Agribusiness and Marketing Assistance Service (AMAS)-Bantay Presyo reported that the retail prices in Metro Manila markets ranged from P330 to P420 a kilo of fresh pork and P260 to P320 for frozen pork.
Villafuerte said BAI could consider following the lead of the Hanoi government, which was set to distribute nationwide the world's first commercially available anti-ASF vaccine that was developed by AVAC Vietnam Joint Stock Co.
He claimed that reports reaching his office bared that this same vaccine being used in Vietnam is now undergoing trials in four Philippine farms under BAI supervision.
Financial analysts like the New York-based GlobalSource Partners have made upward adjustments in their 2023 growth forecast for the Philippines but believe the downside risks include the "lapses" in food supply management responsible for skyrocketing prices of basic commodities.
Hongkong and Shanghai Banking Corp. (HSBC), meanwhile, has not ruled out even higher inflation in the coming months because of the "problematic" food inflation.
Headline inflation soared to a 14-year high of 8.7% in January (from 9.1% in November 2008) and a slightly lower 8.6% last month, mainly because of high fuel and food prices.
Villafuerte said Malacañan Palace's economic managers seem worried enough about the still-elevated inflation that they sought presidential approval in March for the creation of an Inter-Agency Committee on Inflation and Market Outlook to come up with a demand-and-supply situation in the market that would lead to initiatives meant to keep inflation within a manageable level.
"Only an inoculation program could contain ASF in the short term and prevent future outbreaks, which, in turn, would prevent supply shortfalls that could trigger price spirals and the consequent higher inflation," Villafuerte said.
To have an idea as to how increased pork prices had jacked up inflation, he said that after accounting for only 5% of overall inflation over the 1995-2020 period, meat accounted for 20% of overall inflation in the three months to March 2021 after the ASF-induced rise in meat prices in that quarter.
Citing Department of Finance (DOF) data, he said that from its 3.5% contribution to inflation in 2019, the higher cost of meat contributed 4.3% to inflation in 2020 and a faster 19.6% over the January-March quarter in 2021.
He said the higher meat prices made up the "No. 1 contributor" to overall inflation that year at 1.3 percentage points (pps), which was bigger than the one percentage-point contribution of rice to inflation during the rice crisis of 2018.
AUTHOR PROFILE
Provincial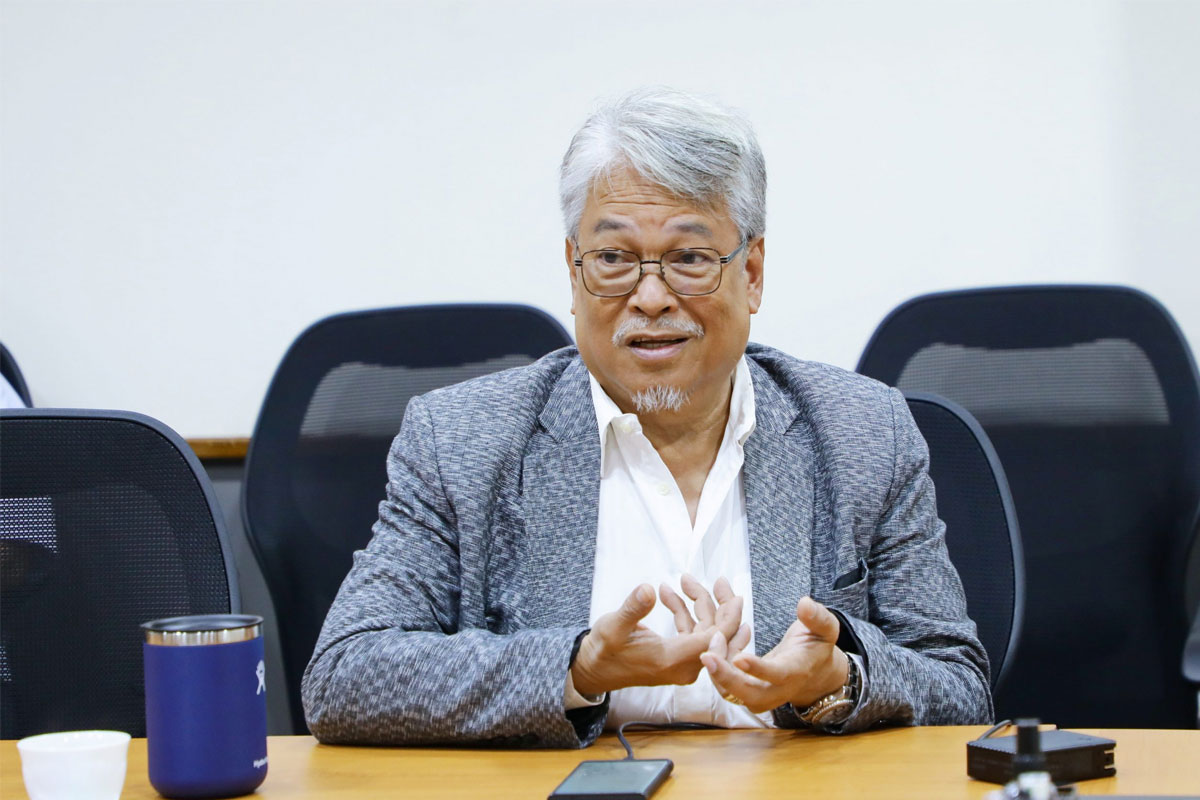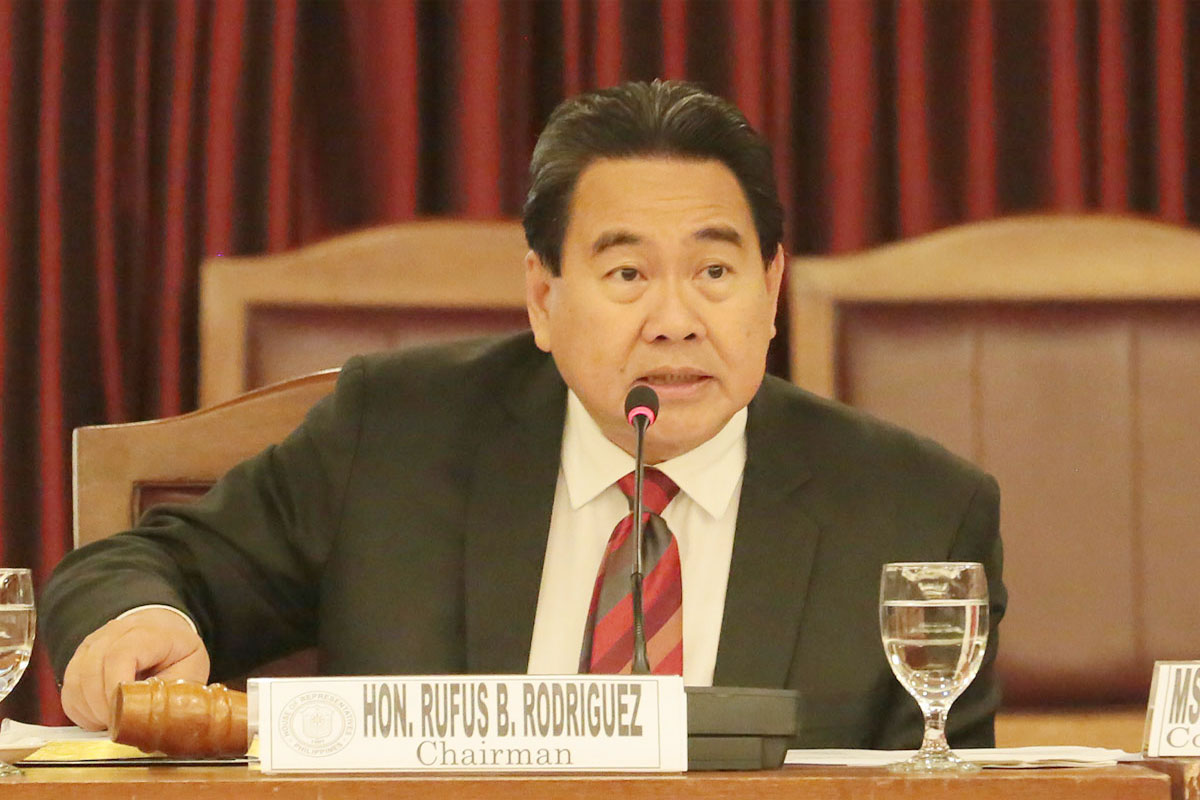 SHOW ALL
Calendar