 LRay: Release COVID-19 allowances for HCWs ASAP
P2B funding 'delayed'
CAMARINES Sur Representative LRay Villafuerte bemoaned Wednesday the delayed release of COVID-19 allowances due an estimated 20,000 healthcare workers (HCWs) under a law that was passed years back at the height of the pandemic for the benefit of our medical frontliners.
"It is our hope that the Departments of Health (DOH) and of Budget and Management (DBM) would manage to scour the national budget for funds and tweak budgetary procedures to finally release almost P2 billion in delayed allowances due an estimated 20,000-plus medical frontliners," Villafuerte, one of the authors of Republic Act (RA) 11712 that granted such extra pay to HCWs, said.
Citing a United Private Hospital Unions of the Philippines (UPHUP) report, Villafuerte said that 20,304 HCWs have yet to receive their mandated COVID-19 allowances and other benefits totaling P1.94 billion dating back from October 2021 onwards.
The UPHUP was reported recently in the media as baring that the arrears totaled P1.84 billion – comprising One COVID-19 allowance (OCA) worth P985.6 million; P737.5 million worth of health emergency allowance (HEA); special risk allowance (SRA) totaling 16.8 million; and meals, accommodation and transportation (MAT) benefits reaching P6.7 million.
The intended HCW beneficiaries are working in 23 private hospitals in Metro Manila and in Batangas, Cavite, Cebu, and Davao del Sur, according to the UPHUP report.
Villafuerte said one of the options being eyed by the DOH to speed up the release of the COVID-19 allowances and other benefits for HCWs is to amend its joint administrative order with the DBM by tapping authorized government depository banks to clear the way to the direct payment of the OCA and other benefits to the medical frontliners.
Citing DOH data, the UPHUP claimed that just P26.9 billion, or 64% of the P41.9 billion set aside under the 2023 General Appropriations Act (GAA), had been released thus far by the government.
Under RA 11712, HCWs are entitled to a monthly HEA equivalent to P3,000 for health workers in low-risk areas; P6,000 for those in moderate-risk areas; and P9,000 for medical frontliners in high-risk places.
HCWs are supposed to receive the benefits for the duration of the state of the calamity attributed to the pandemic.
Then-President Duterte signed Proclamation No. 929 on March 16, 2020, declaring a six-month state of calamity nationwide because of COVID-19.
The state of calamity was then extended by Duterte for a year up to Sept. 12, 2021 under Proclamation No. 1021, and again for one more year up to Sept. 12, 2022 under Proclamation No. 1218.
President Ferdinand "Bongbong" R. Marcos Jr. extended the state of calamity till end-December 2022, when it lapsed in September last year, and announced that HCWs would continue to receive their COVID-19 allowances even if the state of calamity was no longer extended in 2023.
Villafuerte said he was holding to its word the DOH, which, in a May 7 statement on the occasion of National Health Workers' Day, committed to "continuously exert all efforts in disbursing the benefits and allowances of healthcare workers in both the public and private sectors, providing scholarships and other professional opportunities."
In the statement, DOH Officer-in-Charge (OIC) and Undersecretary Maria Rosario Vergeire thanked the health workers, especially for their service during the COVID-19 pandemic. "You, our healthcare workers, are the backbone of our health systems, and rest assured that your Department of Health will continue to provide you with all the support for the betterment of your welfare and service."
Last May 5, 2023, WHO Director-General Tedros Adhanom Ghebreyesus declared that the period of COVID-19 as a public health emergency of international concern (PHEIC) "was over," and that it was "time to transition to long-term management of the COVID-19 pandemic" amid the declining trend in coronavirus-related deaths, lower hospitalization rates and intensive care unit (ICU) admissions, and the high levels of population immunity to the virus.
Last year, Villafuerte reprimanded the DOH for seemingly messing up the paperwork in the grant of extra monetary benefits to HCWs, which had prevented many medical frontliners from receiving them on time in connection with their Covid-related services.
"Instead of putting off the required documentation, as claimed by the DBM leadership, for the release of additional economic benefits for our nurses and allied HCWs, our health officials should be focused on wrapping up such budgetary paperwork so our medical frontrunners can, at last, get such extra pay due them under the new law that was enacted earlier this year precisely in recognition of the excellent job that they have been doing to save lives since the onset of the pandemic," Villafuerte said last year.
Villafuerte said: "It is awful to learn that our health officials have allegedly messed up the paperwork needed for the swift release under RA 1712 of the additional allowances and other benefits of our medical frontliners who are at continuous risk of COVID-19, at this time when President Marcos had just praised our nurses as "my (his) heroes" and assured HCWs of his government's full support for measures to equalize their pay, polish up nursing education and upgrade their career prospects."
He explained last year that, "The new law was written by the 18th Congress exactly to prevent a repeat of the previous year's incident in which many of our HCWs had complained about not getting on time the HEA due them for their invaluable services in caring for Covid-infected Filipinos – even at great risk to their own lives – since the pandemic broke out in early 2020."
DOH's Vergeire had pointed to the delayed release of such funds as health officials were "still trying to negotiate" with the DBM for the release of such benefits.
"We have long been requesting for this budget for DBM and up until now we had not been granted for the release of this funds kaya wala pa rin po kaming maibigay sa inyo ngayon," Vergeire said.
In a TV interview, however, DBM Secretary Amenah Pangandaman claimed last year that no funding for additional HCW benefits could be given out because the DOH had yet to submit the complete documentary requirements for such release.
"The DOH already sent their request for the additional funding for health workers. However, we returned their request recently because the documents that they provided are lacking," she said.
Pangandaman reportedly said on TV that as early as June, the DBM sent a letter to the DOH requesting the health department to address the deficiencies in the documentary requirements that had been submitted by the latter for their request for fund release.
"We requested them to substantiate their request by sending us the budget breakdown, segregation, actual names of claimants, and other relevant documents for us to clearly determine the universe of eligible beneficiaries," Pangandaman said. "As long as DOH can address the deficiencies in the documentary requirements, DBM will immediately process the request to release funds, based on the available budget."
The delayed release has struck a sour note, said Villafuerte, because President Marcos, in a speech before the Philippine Nurses Association Inc. (PNA) during its 100th anniversary celebration last Sept. 1, 2022, called our nurses "my heroes… na hindi lamang tumulong sa mga naging pasyente ng Covid dito sa Pilipinas kundi rin pinaganda niyo pa ang pangalan ng Pilipinas dahil sa serbisyo ninyo sa buong mundo."
Villafuerte said the DOH and DBM should resolve this issue of delayed releases in light of President Marcos' avowed support for improving the working conditions of our medical frontliners, as he declared in his Sept. 1 speech before the PNA.
Mr. Marcos, who had a severe bout of COVID-19 at the onset of this lethal virus' outbreak in 2020, thanked our nurses and other HCWs in his PNA anniversary speech for their sacrifice, compassion and professionalism that has enabled the nation to "survive the most difficult moments of this pandemic… during my fight against COVID-19, I benefited from the able and healing hands of competent Filipino nurses."
"Certainly, we will not stop with just providing programs that improve your capacity as nurses. We will continue to provide you with the benefits that you deserve as healthcare workers," said the President, as he bared plans to work with Congress in addressing the concerns of the nursing profession via the passage of the proposed Philippine Nursing Practice Act.
"This Executive department, together with Congress, will work with you to achieve these goals. As part of our goal to raise the profile and improve the working condition of nurses, we seek to address the disparity in salaries between nurses in government hospitals with those in the private sector," the President added.
Villafuerte explained that with the enactment of RA 11712, the public and private HCWs and non-HCWs were supposed to be assured of receiving their extra benefits, depending on their risk exposures, but regardless of their employment status from the time of declaration of the public health emergency until it is lifted by the President.
Under RA 11712, said Villafuerte, the supplemental benefits will have a retroactive application from July 1, 2021.
Villafuerte said that apart from the HEA under RA 11712, HCWs infected with mild or moderate COVID-19 infection will each receive P15,000 in compensation, while those who contracted severe or critical coronavirus disease will get P100,000 each, he said.
The families of every HCWs and non-HCW who died of COVID-19 in the line of duty will receive P1 million, he added.
Aside from HCWs, he said the extra benefits also cover frontliners who are non-healthcare workers, including those rendering medical, allied medical, administrative, technical, and support services in hospitals, health facilities, laboratories, medical or temporary treatment and monitoring facilities, and vaccination sites.
To ensure that all HCWs are able to receive the benefits due them, Villafuerte explained that RA 11712 mandated the DOH to create an ad hoc grievance board in all of its regional offices to – according to the law – "receive, investigate, adjudicate and recommend actions to arrive at a settlement of complaints related to the failure of granting the benefits."
Villafuerte said the grant of this extra pay to medical frontliners was provided for in the Bayanihan to Heal as One Act (RA 11469) and Bayanihan to Recover as One Act (RA 11494), which the 18th Congress had passed to strengthen the country's COVID-19 response and ensure state support for pandemic-hit sectors.
"The expiration of the effectivity of Bayanihan 1 (RA 11469) and Bayanihan 2 (RA 11494) had stood in the way, however, of the full implementation of the Covid-related benefits for our medical frontliners, hence the necessity of enacting this measure into law to make sure that our healthcare workers are able to get their monthly risk allowance for as long as the country remains in a state of public health emergency," said Villafuerte, who was the principal author in the House of both Bayanihan 1 and Bayanihan 2.
AUTHOR PROFILE
Provincial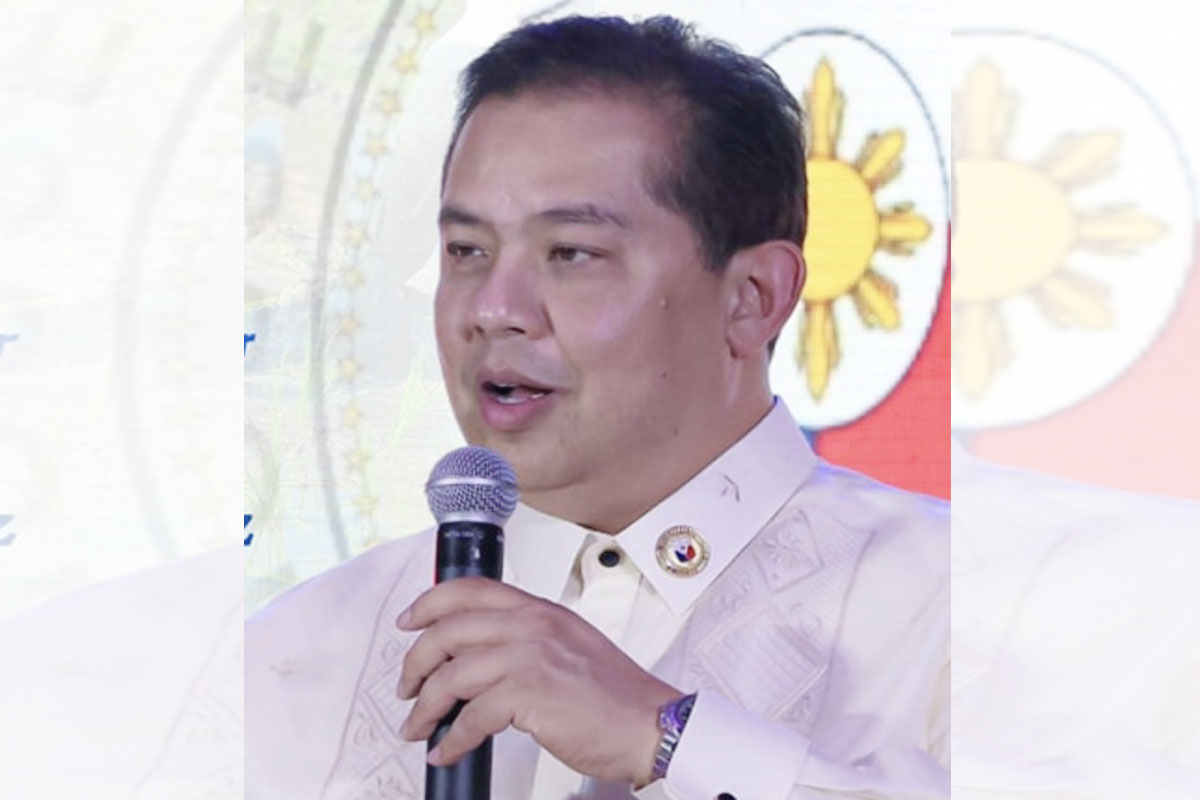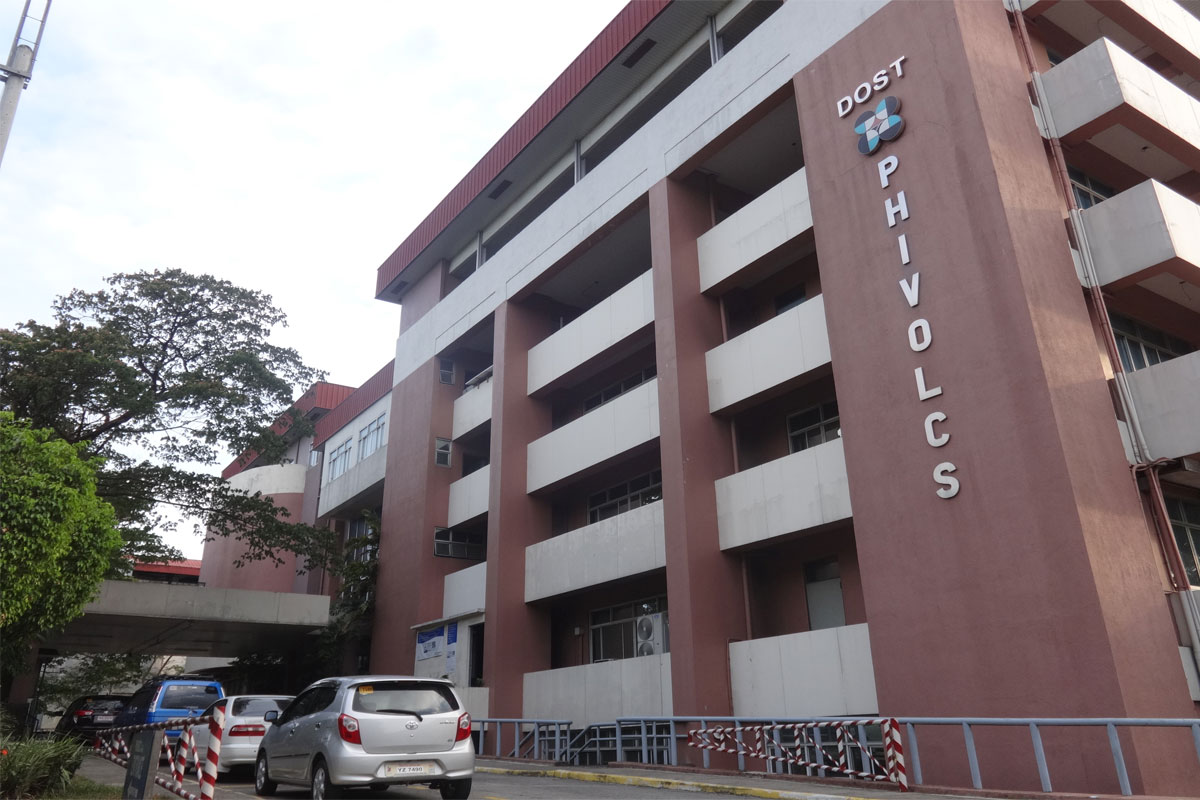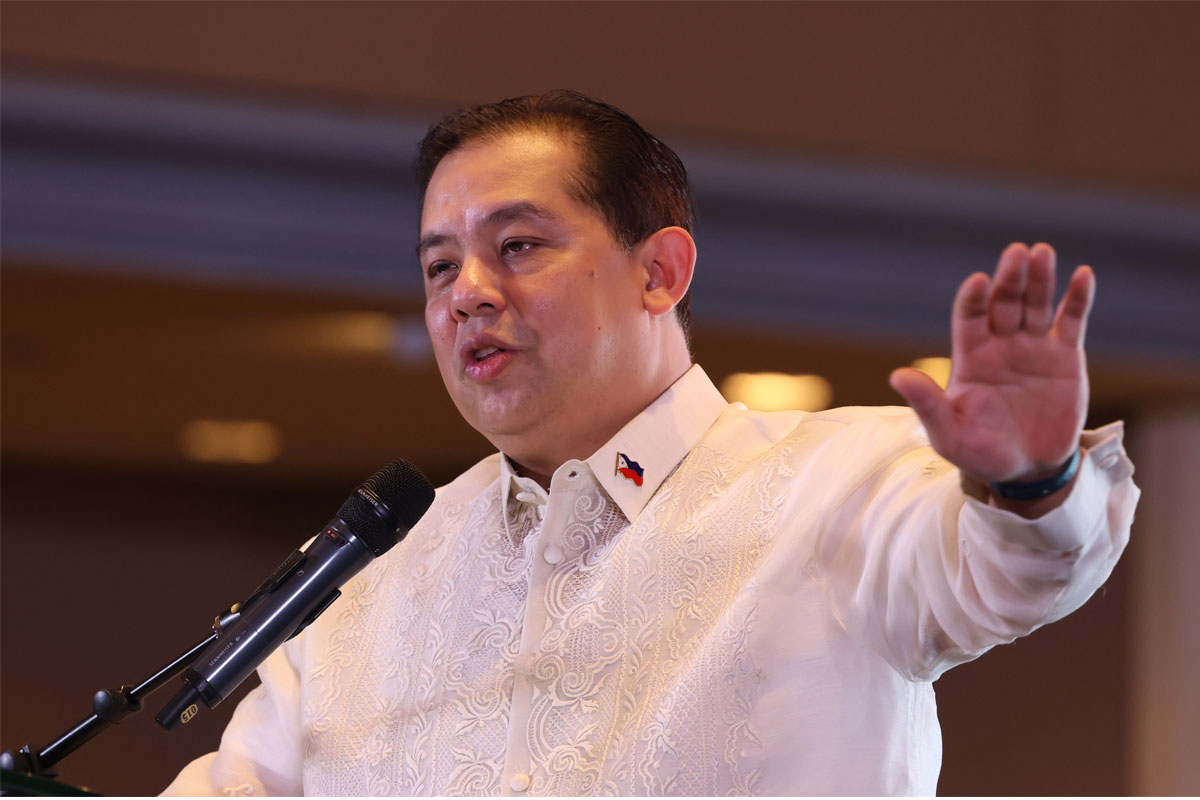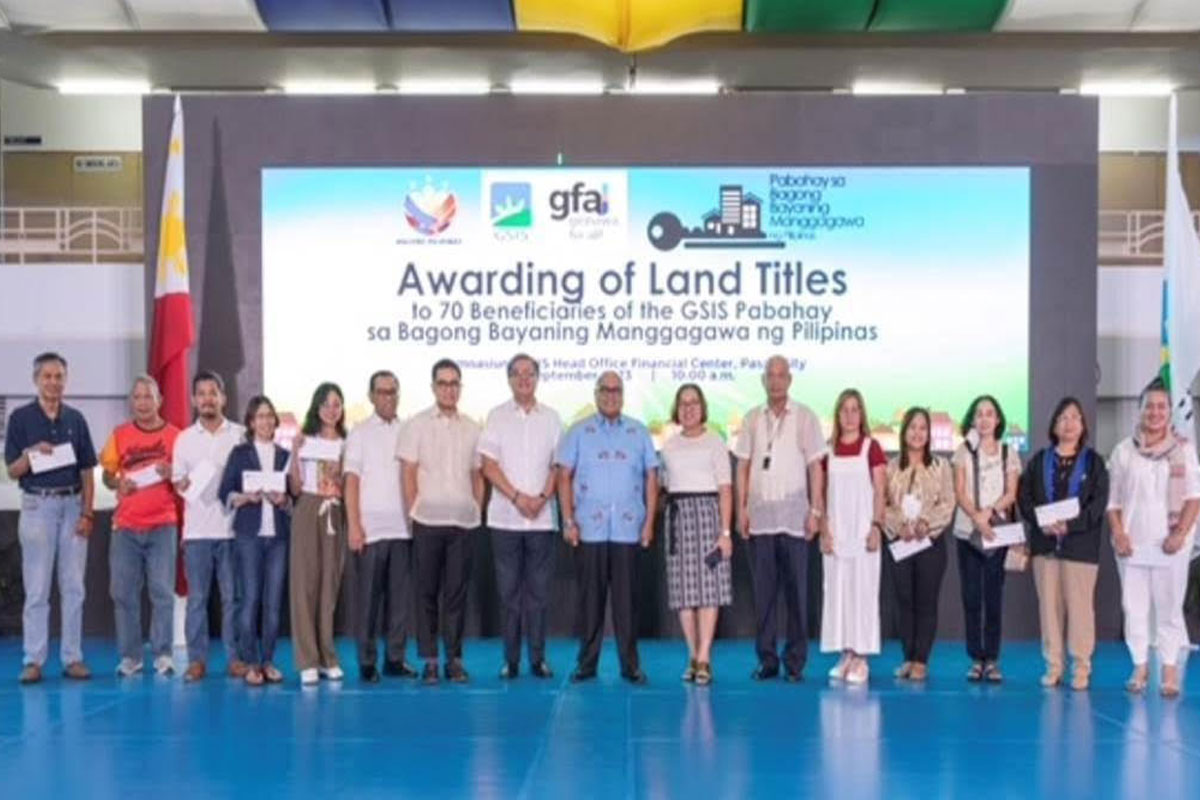 SHOW ALL
Calendar