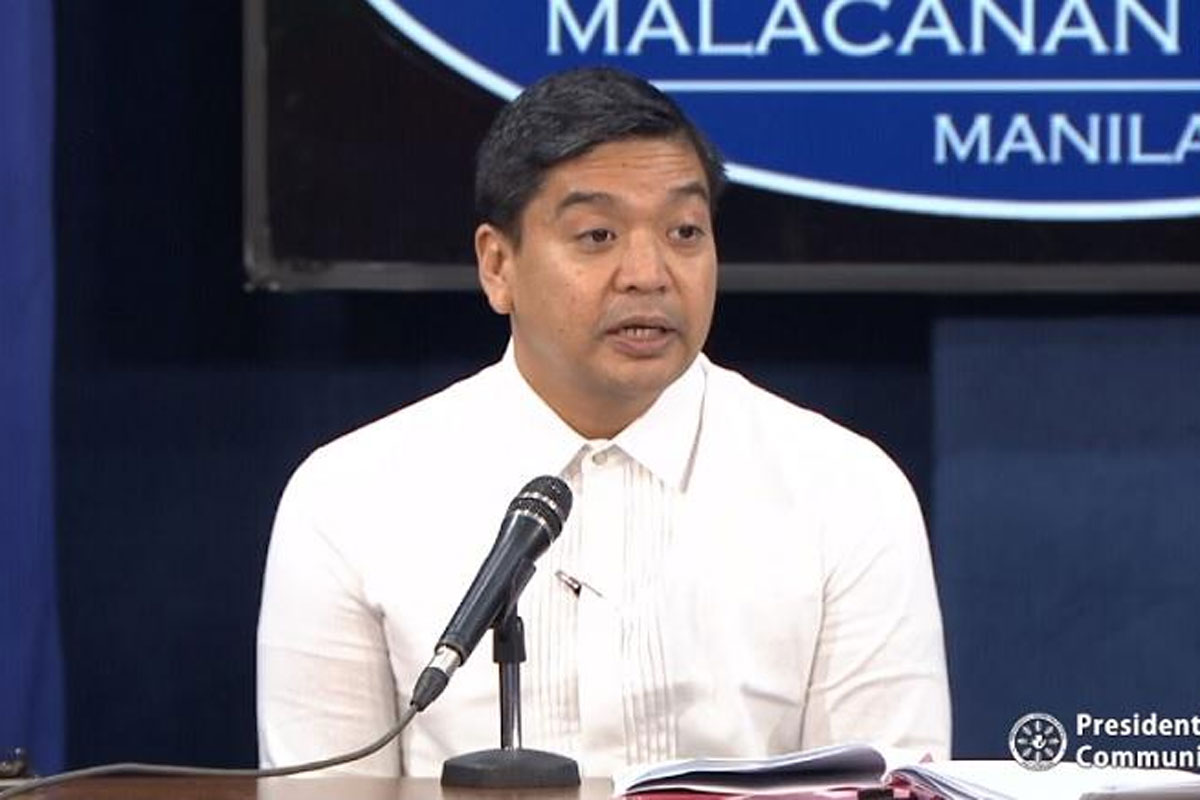 LRay asks Edcom II to determine medium of instruction in schools
WITH the Second Congressional Commission on Education (Edcom II) set this year to begin studying follow-up reforms to our educational system, Camarines Sur Representative LRay Villafuerte has asked this new bicameral panel to consider as one of its priorities a review of what medium of instruction to use from hereon in our schools.
Villafuerte, who is the president of the National Unity Party (NUP), made this proposal to the newly-formed Edcom after President Marcos Jr. heralded in his latest overseas trip the country's demographic "sweet spot" comprising a formidable workforce of mostly young, tech-savvy and English-speaking Filipinos as one of its competitive edges as a post-pandemic investment destination.
"Edcom II's intent to begin studying further education reforms following the reopening of the 19th Congress after its yearend break would be a splendid opportunity for us lawmakers to consider a serious rethinking of what medium of instruction to use in our schools," he said.
For Villafuerte, such a review has gained greater urgency following President Marcos' remarks in a one-on-one dialogue with World Economic Forum (WEF) President Borge Brende on the sideline of WEF's annual forum in Davos, Switzerland that the Philippines' boasts a "demographic dividend" advantage of having Asia's "youngest workforce" that is well-trained, sophisticated, on equal footing with that of any other country in terms of technological know-how, and proficient in English.
"We are hoping that Edcom II would look into further reforms that need to be put in place to allow Filipino workers to preserve our 'A' game in English, so to speak, given that this language is known as the world's lingua franca because there are reportedly 350 million people across the globe who speak it as their first language and 500 million more who use it as their second language," he added.
He noted that proficiency in English had opened a lot of opportunities for those looking for jobs as well as for workers to keep their current employment or get promoted, as most corporations require from their employees and would-be hires a fair amount of skill in this language.
"Keeping our labor force highly attractive for local and international employers is one means for the Marcos administration's desired economic transformation to succeed, as it would go a long way in, first, attracting more overseas investors to set up shop here; and, second, for international businesses to keep hiring our workers and thereby increasing [the] dollar remittances of migrant Filipinos," Villafuerte said.
Edcom II is reportedly set to begin studying, following the reopening of the 19th Congress after its yearend break, further reforms to Philippine education, about three decades after the original Edcom studied and pushed major initiatives that led to the enactment of a host of laws benefiting our elementary, secondary, tertiary and vocational-technical (voc-tech) schools as well as our teachers and school administrators.
The Senate and House of Representatives passed their respective measures setting up Edcom II last May 23, 2022, and the consolidated bill lapsed into law—Republic Act or RA 11899—last July 23.
Edcom II is tasked to set "specific, targeted, measurable and time-bound solutions" aimed at developing a "more holistic, harmonized and coordinated education ecosystem." Via a review of the mandates of the Department of Education (DepEd), Commission on Higher Education (CHED), and Technical Education and Skills Development Authority (TESDA).
This bicameral panel's tasks include, according to RA 11899, coming up with reform proposals in response to the pandemic and the advent of the Fourth Industrial Revolution (FIRe) that is marked by the digital revolution or information technology (IT) developments like "artificial intelligence (AI), automation, data analytics, blockchain data sharing, quantum computing and internet of things analytics."
In his dialogue with Brende in Davos, President Marcos Jr. said the country's "demographic dividend" would help drive its rapid development.
Mr. Marcos and Brende agreed that possible stumbling blocks to this goal are the country's infrastructure, research and development (R&D), bureaucratic red tape, and the quality of education.
But the President expressed confidence that the country would be able to overcome such challenges "because we have this workforce, we have a very, very good workforce in the Philippines."
He said the Philippines boasts a "demographic dividend" advantage of having Asia's youngest workforce that is well-trained, sophisticated, proficient in English, and on equal footing with that of any other country in terms of technological know-how.
"We have the youngest workforce in Asia. You might be surprised to know, to learn, that the average age of Filipino workers is 23 and a half years old. So that is a huge demographic dividend," he said.
"So that is where my confidence comes from, and that is the confidence that I hope to exude sufficiently, to bring that confidence also to all of you and all of our potential partners in the world," the Philippine president said.
Villafuerte said a serious rethinking of our means of communication for learning is a must after President Marcos Jr. himself had stressed in his first SONA (State of the Nation Address) that English is the language of the Internet, which has become the global marketplace, and that foreign employers have always favored Filipino workers because of our command of the English language.
He recalled that later, during Mr. Marcos' trip to New York in September to address the United Nations General Assembly (UNGA), the President noted in a speech before the Asia Society the country's human capital and took pride in its "English-speaking workforce" that is globally competitive.
"A review of what medium of instruction should be used in our schools, as what the President mentioned in his July 25 SONA, should hopefully be one focal concern of Edcom II, in line with its RA 11899 mandate to come up with educational reforms to, among others, address the challenges of FIRe, which is distinguished by the digital revolution or brisk IT developments," Villafuerte said.
Stressing in his first SONA the need to equip our students with the materials necessary for effective teaching, President Marcos said: "Foreign employers have always favored Filipino employees because of our command of the English language. This is an advantage that we must continue to enjoy."
The President pointed out that "the Internet has now become the global marketplace. Not only for goods [and] services but also for ideas, even extending to our own personal interactions."
"The language of the Internet—for better or for worse—is English," added President Marcos. "Therefore, the question of our medium of instruction must be continuously re-examined to maintain that advantage that we have established as an English-speaking people."
According to Villafuerte, the country's competitive edge in English proficiency has been confirmed by a media report last year that said the Philippines' ranking has improved in the English Proficiency Index (EPI), an online Standard English Test conducted by the Switzerland-based EF Education First Ltd. that measures the average skill level in the English language of 112 economies.
The report said the Philippines' ranking went up to No. 18 (with a score of 592) in 2020 from the year-ago's No. 27 (with a score of 562). The country's score of 592 was considered "high proficiency," according to the report, which was enough for tasks such as making presentations at work, reading newspapers, or understanding shows on television.
He said our workers' skills in English had enabled them to work abroad or here in the country as outsourced professionals in IT, healthcare, customer care, and other industries.
Villafuerte said that in the Business Process Outsourcing (BPO) sector, for instance, the Philippines has been a top leader in this global industry because our country has been known for having, among others, cost-efficient labor and an educated workforce with communication proficiency in English.
With English taught in schools, he said the Philippines had become one of the world's largest English-speaking economies, and over 300,000 graduates enrich our country's professional pool each year.
He pointed out that the use of Filipino as the medium of instruction has proven to be a flop; hence using it as the sole teaching tool in our schools would just be "an exercise in futility."
He recalled that in keeping with the constitutional mandate, the then-Department of Education, Culture and Sports (DECS)—now the DepEd—pursued a bilingual policy in all school levels in which Filipino became the medium of instruction in social sciences, music, arts, physical education, home economics, practical arts, and character education, while English was the language used in science, math and technology subjects.
AUTHOR PROFILE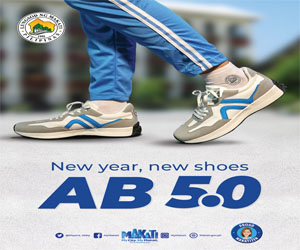 Nation
SHOW ALL
Calendar