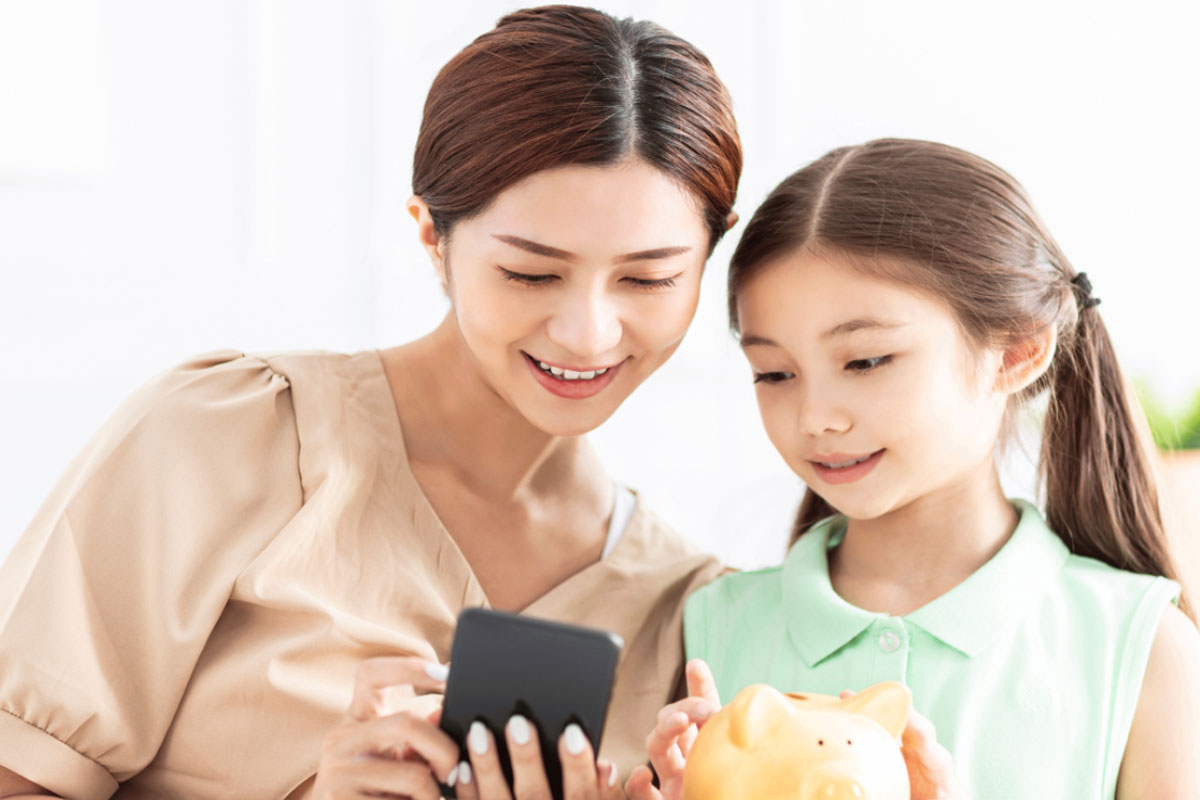 Lista challenges every Pinoy to create savings goals with new features
LISTA, a financial management tool for small business owners, freelancers and individuals, has launched the Ipon Challenge, which encourages every Filipino to set savings goals through their newest features – the Savings and Sales Target.
The Ipon Challenge aims to empower Filipinos to meet their savings goals or set financial targets for the things they want to buy using their two new main features. The Savings feature allows the user to track their savings for their next dream item whether it is a phone, car, or vacation, while the Sales Target feature will allow business owners to set a target profit for their business. Users will be able to customize their target timeline and amount using the feature.
Due to uncertainties caused by the COVID-19 pandemic, a survey conducted by Hong Kong-based AIA Group Limited found that more Filipinos saved more money without careful preparation. But despite the fact that Filipinos appear to have a more disciplined attitude toward saving, a quarter of respondents simply save what money they have after expenses without making a proactive saving strategy, and 22% set aside a specific overall amount. Only 29% of people make a list of their savings goals and set aside money to achieve them.
Lista intends to make financial planning and literacy more accessible to millions of Filipinos, assisting entrepreneurs in managing their digital cash flow, normalizing debt collection or "paniningil ng utang" and now, helping them manage their personal budget and expand their enterprises through savings and goal setting.
Through the new features, each user can begin small, with a goal of as low as 500 pesos, or go big, with a car down payment. The Lista app includes features such as hosting "ipon challenges" and tracking users' progress so they can stay on track with their goals.
Lista's Ipon Challenge
The Ipon Challenge was created to officially launch the two new features that the founders hope will help more Filipinos start building the habit of proactive saving. The campaign hopes to encourage new and existing users to explore the feature and participate in the savings challenge, which is intended to help users learn how to set and stick to financial goals, both short and long term.
Anyone with Lista mobile app can join the Ipon Challenge for the chance to win grand prizes from Lista as well as weekly minor prizes. Interested participants can download the Lista app, register using their mobile number then create a savings challenge with the help of the "savings" icon.
Participants are required to input savings at least twice a week, following their daily or weekly savings amount. The deadline to reach their goal is before May 30, 2022.
Once participants reach their savings goal, they will receive a savings badge. To be eligible for the raffle, participants should share a screenshot of their savings badge on Facebook with the hashtag #IponChallenge and tag the Lista. Each savings challenge is equal to one raffle entry. Prizes include brand new motorcycle, Macbook, mobile phone, Ikea gift certificate worth Php 10,000, and a summer getaway package for two! The winners will be announced on the Facebook page of Lista PH.
Lista also partnered with SariSuki, a community selling platform that delivers fresh groceries straight to your doorstep, who will be giving away P10,000 worth of Kabuhayan Package. Financial services company Sun Life Philippines, tying up with e-commerce platform Lazada, will also be giving away weekly vouchers that will entitle the winners to a free one-year Life Armor Insurance coverage.
"Lista wants to encourage every Filipino to set a savings goals for the things they dream of – whether they start with a small amount or go big with a car down payment. Through the help of our partners, we look forward to seeing everyone complete their ipon challenge and help them move towards the goal of understanding their finances and empowering them to make better purchase decisions," shared Khriz Lim, co-founder of Lista.
Lista is a free bookkeeping app for Filipino MSMEs that aims to help them digitize their cash and credit transactions and get cash flow visibility, which can help them grow their profits. Lista not only maintains track of business transactions, but it also provides a simple invoice generator, which is especially beneficial for freelancers, an easy way to collect debts with free SMS reminders, and a savings challenge to help people save for their goals.
Since its launch early last year, Lista has received 600,000 downloads and has recorded approximately USD 12.6 million in debt.
To know more about Lista, you may visit their website at www.lista.com.ph or follow their Facebook page at facebook.com/ListaPhilippines.
AUTHOR PROFILE
Miscellaneous
SHOW ALL
Calendar