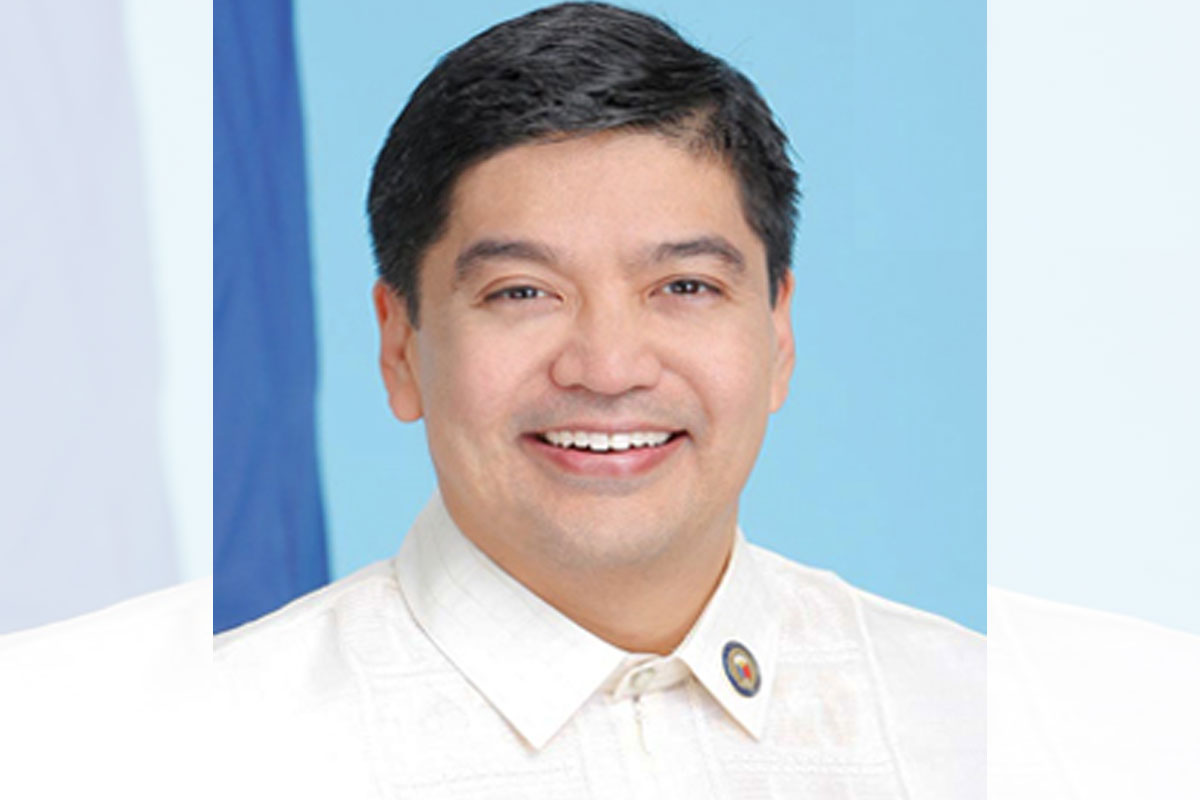 LGUs urged to remove COVID isolation facilities in schools
AS the Department of Education (DepEd) kicked off this week its annual "Oplan Balik Eskwela", Camarines Sur Representative LRay Villafuerte is reminding local government unit (LGU) officials to help DepEd ensure the safe and orderly opening of the school year 2022-2023 by taking down right away quarantine or isolation facilities that they had put up in schools at the height of the coronavirus disease-19 (COVID-19) pandemic.
Villafuerte, a three-term governor before his election to the House of Representatives, also exhorted chief executives to convene their respective city or municipal councils, if they haven't done so yet, to undertake the necessary preparations for the coming school year, including inspecting school buildings to check the structural integrity of these facilities.
"We hope our local officials could help the DepEd ensure the safe and orderly return of our students to their classrooms this schoolyear 2022-23, which begins on August 22, by clearing school grounds of the quarantine or isolation facilities that they had put up for Covid-infected constituents at the height of the coronavirus pandemic," Villafuerte said.
He said the provincial capitol of Camarines Sur has already taken down the temporary isolation sites that had been put up in schools for COVID-19 patients and transferred such facilities to either the district hospitals or to quarantine centers that the provincial government had set up.
Villafuerte, who is vice president for political affairs of the National Unity party (NUP), issued this statement after DepEd spokesman Michael Poa had appealed to LGU officials to pull out unused COVID-19 isolation facilities that the local governments had put up in schools, as part of preparations for the resumption of face-to-face classes.
Poa said at a press briefing that, "We (DepEd) are really trying to prepare all the schools kasi kulang na nga tayo ng classrooms. We are really appealing to the LGUs na itong mga schools na nagamit na isolation facilities noon na ngayon ay may natitira pa ring mga tents, pinapatanggal na po natin yun and they committed to do so."
Villafuerte also called on LGU executives to work closely with the DepEd along with the Departments of Health (DOH) and of the Interior and Local Government (DILG) in putting up anti-COVID-19 vaccine centers in their respective localities in support of Malacañang's drive to ensure the safe return of students and their teachers to schools this coming school year.
"Alongside providing the necessary assistance to public and private schools in preparation for the start of face-to-face and online learning modes on Aug. 22, such as dismantling COVID-19 isolation centers that had been put up in these institutions," said Villafuerte, "local executives should team up with the DepEd, DOH and DILG in setting up vax centers for primary and booster shots against the coronavirus ASAP, to better protect our students and their teachers this upcoming school year against the current and future surges in COVID-19."
Ahead of Monday's resumption of classes, he said, "LGU officials could help accelerate the vaccine rollout, for the benefit, especially of school kids and teenagers who have yet to have their primary or booster shots against the coronavirus, by taking down the COVID-19 quarantine or isolation facilities in favor of installing vax sites in schools."
"Such urgent action by our local executives across the country is the appropriate response from LGUs to the recent appeal by President Marcos Jr., no less for the public, particularly students, to complete their primary jabs or booster shots against COVID-19 so they would have better protection against the pandemic when classes reopen later this month," he said.
In a YouTube vlog, President Ferdinand "Bongbong" R. Marcos Jr. said the first task this schooly ear is to ensure that everyone has had their primary or booster shots, "lalong-lalo na ang ating mga kabataan para siguradong handa ang pangangatawan nila sa pagbabalik-eskwela."
The President said he wants a 100% booster rate, as the government launched last July 26 the "LakasPinas" booster drive to accelerate the program's implementation by putting up vaccination sites in public places like schools, transport terminals, markets, and even places of worship.
Classes will start on Aug. 22, consisting of a combination of face-to-face sessions and online teaching modes. The DepEd earlier announced that full face-to-face classes from Mondays to Fridays will be carried out in all elementary and high schools beginning this November.
At present, all adults and minors aged 12 to 17 years old are eligible for a first booster jab, while kids aged 5 to 11 years are eligible for the two-dose primary shots.
According to the DepEd, more than 16 million have already enrolled for the school year 2022-2023, as of Aug. 5.
More enrollees are expected in the weeks ahead as the DepEd, which opened the enrollment for public schools on July 25, will continue accepting enrollees until classes begin on Aug. 22.
Villafuerte and three more CamSur legislators have pressed for the establishment of fully-equipped, fully-operational evacuation centers in all cities and municipalities nationwide to benefit underprivileged families who suffer the most during typhoons, tremblers, and other natural disasters.
He and his three province mates, Representatives Miguel Luis Villafuerte and Tsuyoshi Anthony Horibata, and Bicol Saro Rep. Nicolas Enciso VIII – earlier filed House Bill (HB) No. 1091 providing for immediate and temporary accommodation for people who have been evacuated or dislocated from their homes because of emergency events such as earthquakes; typhoons, floods, storm surges, droughts, and other severe climate disturbances; fires; and disease outbreaks that present imminent danger to life and property.
"The COVID-19 pandemic, the climate crisis, and the recent magnitude 7 earthquake in Northern Luzon have heightened the need for the construction of permanent evacuation centers in every city and municipality to ensure that evacuees have enough safe, well-ventilated, comfortable private spaces to go to during times of disasters," Villafuerte said.
HB 1091 provides that evacuation centers shall be constructed and designed to withstand super typhoons or wind speeds of at least three hundred kilometers per hour (300 kph) and seismic activity of at least 8.0 magnitude.
The bill specifies that these facilities must be calamity-resilient, built with sturdy materials, and in accordance with the specifications of Republic Act (RA) No. 6541, otherwise known as the "National Building Code of the Philippines," or shall be at par with the standards set by the International Building Code.
AUTHOR PROFILE
Nation
SHOW ALL
Calendar