Let Nobel laureate Ressa fly to Oslo, solon urges gov't
A veteran solon is appealing to the Duterte administration to allow journalist Maria Ressa to fly to Oslo, Norway to receive the prestigious Nobel Peace Prize.
Deputy Speaker and Cagayan de Oro City Representative Rufus Rodriguez made the statement in reaction to the reported opposition of the Office of the Solicitor General (OSG) to Ressa's request.
"I am appealing to President Duterte to reverse the stand of the Office of the Solicitor General (OSG) opposing Ms. Ressa's request to personally receive the Nobel Peace Prize on Dec. 10," he said.
The OSG has filed its opposition with the Court of Appeals (CA), which is handling the journalist's appeal of her conviction of the crime of cyber libel by a lower court. The OSG claims Ressa is a flight risk.
The CA earlier allowed her to travel to the United States to fulfill some commitments and visit her parents in Florida. She is a Filipino- American.
"If the appellate court has allowed her to go to the US, then it should permit her to fly to Oslo to personally receive the Nobel Peace Prize. She is the first Filipino to be honored with such a highly prestigious award," Rodriguez said.
The solon said the suggestion of the OSG to just participate in the Oslo ceremonies through the internet "is ridiculous."
"How can an honoree receive such a much-coveted award and savor the honor and prestige virtually thousands of miles away from the ceremonies? She has to be there to enjoy the moment," he said.
Rodriguez pointed out that Ressa's absence in Oslo would just strengthen allegations that the Duterte administration is persecuting her.
Rodriguez suggested that Ressa should first comply with the conditions set by the CA for her US trip by returning to the country at the end of the allowed travel period next week and reporting to the court shortly after her arrival.
"That will prove the OSG wrong. That will show that she is not a flight risk and does not intend to evade her case," he said.
Ressa has asked the court to be allowed to go to Oslo from Dec. 8 to 13. The CA earlier permitted her to travel to the US from Oct. 31 to Dec. 2.
AUTHOR PROFILE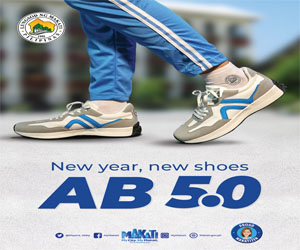 Nation
SHOW ALL
Calendar