Lawmakers hope for inspiring SONA
SENATORS and House solons expressed high hopes and a strong belief that President Ferdinand "Bongbong" Marcos Jr.'s First State of the Nation Address (SONA) on July 25 will help to inspire the Filipino people and calm any fear and concern amidst these challenging times.
Senator Juan Edgardo "Sonny" Angara cited the President's plans to work hand in hand with the private sector in the development of the country.
Angara said since this is the first time that President Marcos Jr. will report directly to the Filipino people, everyone is expecting him to assure the nation of better times.
The President's idea of partnering with the private sector, Angara said, will help to accelerate the growth for the economy.
"The partnership of the government with the private sector will give more opportunities for employment and a better life for the people," Angara added.
Senator Ramon "Bong" Revilla Jr. said President Marcos Jr. expressed seriousness in eradicating poverty in the country.
The overwhelming vote in the last May elections, Revilla said, is clear proof that the Filipinos were hopeful for a new beginning with high hopes.
Revilla will also wait for the Chief Executive's pronouncement on his plans and legacy projects specifically for health and education facilities, including our everyday problems on traffic and flood mitigation projects.
Senator Sherwin Gatchalian lauded President Marcos for his strong advocacy to unite the people regardless of one's belief and party affiliation.
"The unity of Filipinos will help each of us and the whole nation. Time to heal wounds and unite for the sake of our nation." Gatchalian said.
Senator Grace Poe said the President is facing a magnitude of challenges requiring concrete, comprehensive and impactful solutions.
She cited the present situation including the inflation rate that hit 6.1 percent in June, which is the highest since October 2018, as described by some economists.
"Say our one peso now only has a value of 87 centavos. Food, goods, and transportation are becoming pricier amid high fuel costs," Poe said.
"Hunger punishes the children most as Its effects are irreversible. We hope that government feeding programs in schools and communities will be beefed up and expanded to cover all intended beneficiaries without fail," she added.
At least 2.93 million Filipinos are without jobs, the latest data from the Philippine Statistics Authority showed. The Public Service Act paves the way for much-needed investments and competition, which should create more jobs and improve services at affordable costs.
Providing economic opportunities, Poe said, should be at the core of our comprehensive infrastructure plan, marked by crucial, high-impact projects that are thoroughly planned and carried out without delays and wastage.
Efficient implementation of projects will propel economic activities and allow our people to thrive in these hard times, the lady solon maintained.
"Our commuters await the completion of major transportation projects such as MRT-7, railways, and other undertakings that will aid mobility. Without an efficient mass transportation system, hardship and inconvenience will remain facts of life for our citizens. We are optimistic that crucial PUVs with routes that have been closed will be allowed to serve the commuting public to augment the current inadequacy of our public transportation system," Poe said.
Poe also cited the internet problem of most Filipinos citing the fact that connectivity is now part of our basic needs in our everyday living.
"We also look forward to the President's earlier marching orders to improve digital connectivity and e-governance in the country to reach residents of far-flung communities. We must break free from connectivity that is unstable, slow and expensive to one that is reliable, fast, and affordable." she said.
Even a staunch opposition leader like former Senator Franklin M. Drilon is hopeful that President Marcos will use his political capital in addressing the urgent issues facing the economy and the country most specially the rising cost of basic commodities.
Drilon likewise welcomes and supports the plan of the administration to revive the public-private partnership (PPP) as a mode of funding big-ticket infrastructure projects.
"It cannot be denied that we are facing an economic crisis. That is what President Marcos should address, most especially the rising prices of basic commodities and fuel," Drilon said in an interview with CNN Philippines ahead of the first State of the Nation Address (Sona) of President Marcos Jr.
"A lot of challenges lie ahead of President Marcos. He must use his political capital and the 31 million votes that he received in the last election in order to execute reforms in our economy," Drilon said.
"I support the proposition of the administration to highlight PPP in funding big-ticket infrastructure. The government has no other choice because the fiscal space is very small due to the very high debt amounting to P12.7 trillion and high budget deficit," Drilon said.
PLANS ON ECONOMIC RECOVERY
Members the House of Representatives also have high hopes to hear plans on economic recovery in the first SONA.
Marcos will be delivering his first SONA on July 25 coinciding with the opening of the 19th Congress wherein Leyte Rep. Martin Romualdez is expected to be elected as Speaker of the House.
Albay Rep. Joey Salceda, who will be retaining his post as chairman of the House Committee on Ways and Means, hopes Marcos will articulate "grand national ambitions that are as large and as historic as his mandate from the people."
Among these are reduction of poverty to under 9 percent by 2028; lift 2.16 million families out of poverty; create a middle class of 15 million families; achieve 8 percent real Gross Domestic Product (GDP) growth; lower deficit to 3-4 percent of GDP; lower debt-to-GDP levels to 53 percent, and build the foundation for our membership in the OECD by 2040.
Salceda also suggests to Marcos administration to build more infrastructures and set a total infrastructure spending program of P11 trillion over the next six years in order to elevate the Golden Age of Infrastructure first articulated in different terms by his father and then revived by President Duterte.
He likewise expects the president to embark on an agricultural revolution especially that he heads the Department of Agriculture.
Meanwhile, Bagong Henerasyon Party-list Rep. Bernadette Herrera said she would like to hear Marcos laying down his plans to rebuild the economy post COVID-19, address rising inflation and improve internet connectivity.
Herrera said it is important for President Marcos to come up with a new "master plan" that would place the country towards recovery from the unprecedented effects of the pandemic.
"We expect the President to unveil a roadmap to help the country recover from the impacts of COVID-19 for the next six years or so," Herrera said.
The partylist lawmaker said she is also interested to know what are the new sources of revenue for the government to fund the country's economic recovery.
"Saan kukuha ng pondo ang gobyerno para pondohan ang inaasahang malaking gastusin para makabangon ang ating mamamayan at ang ekonomiya mula sa COVID-19 pandemic?" she asked.
Herrera said that Filipinos are also looking forward to the President's strategy to fight inflation, which pushes more people into poverty.
"Too many families feel the squeeze of higher costs of food, transportation and other basic commodities and services, which are induced by the COVID-19 pandemic and the war in Ukraine," Herrera pointed out.
Also, Kabayan Rep. Ron Salo cited wish list in Marcos SONA that include: the President's campaign promise to lower the price of rice and the specific strategy in achieving it; strategy to address the excessive increase in oil prices and its domino effect on the cost of basic goods and services; policy direction on the call by some sectors to undertake a comprehensive review of the K+12 curriculum.
He also expect elaboration on President's marching orders to the Department of Health to address the continuing rise of Covid-19 and dengue cases, in addition to other communicable and non-communicable diseases; policy statement concerning climate change and people's adaptation noting that many coastal and low-lying communities are continually threatened by rising seawater and frequent flooding.
The three solons vowed full support to the leadership of Speaker Romualdez and President Marcos.
AUTHOR PROFILE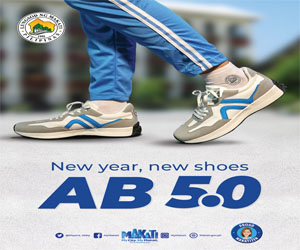 Nation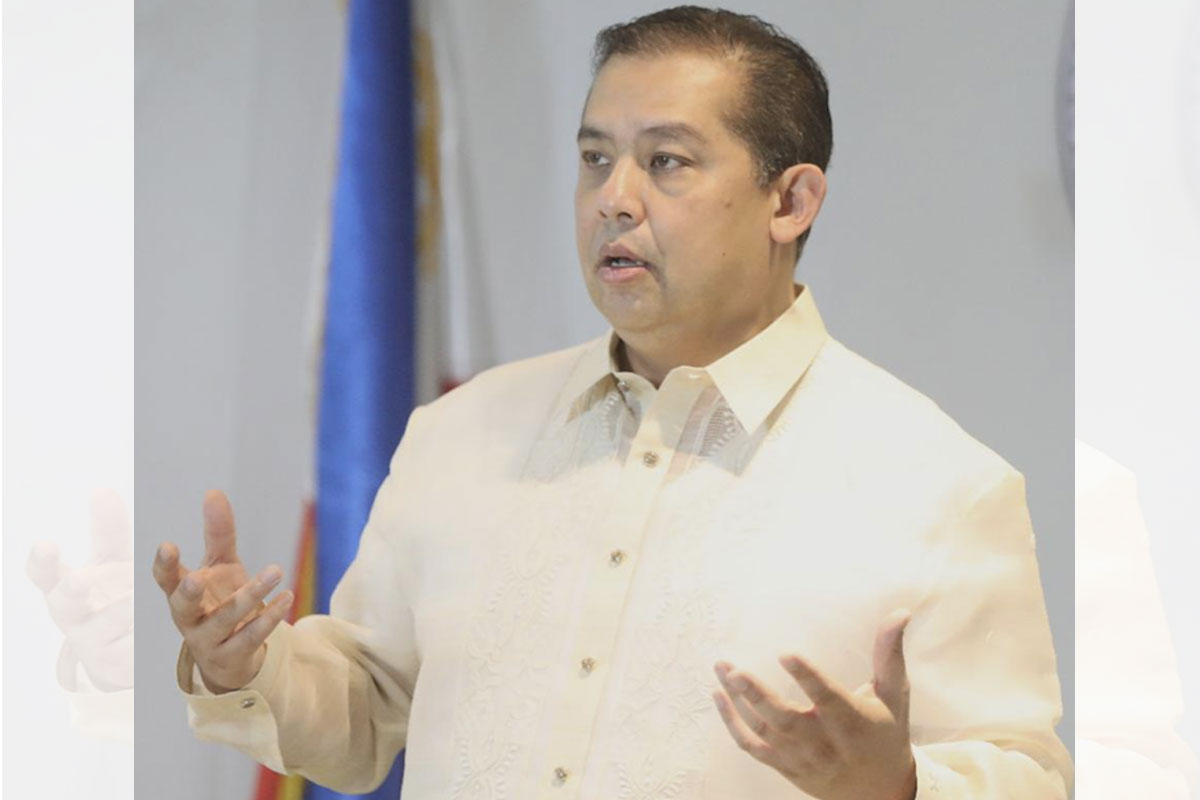 SHOW ALL
Calendar