Labor issue in Cayetano front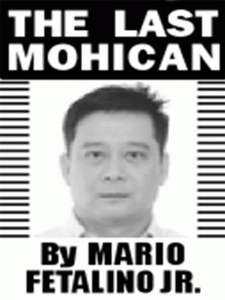 A PHILIPPINE Army reservist working as a driver and security personnel of Senator Allan Peter Cayetano recently lost his job amid the pandemic.
Before that, Joseph Myrick Hernandez had a verbal tussle with another driver-security of the lawmaker.
After the argument between the two employees of Cayetano, a lawyer allegedly wrote Hernandez saying he could no longer continue his job.
In fairness, the lawyer told Hernandez he is getting a sum of money representing his last salary, pro-rated 13th month pay and financial assistance for a total of P23,750.
Probably concerned about getting jobless during the enhanced community quarantine (ECQ), Hernandez took the money.
The question now is: Was the termination of Hernandez from work legal? Granting it was, did he receive the correct separation pay? Or was it morally correct to fire somebody during a crisis?
By the way, is the good senator even aware of this very unfortunate incident?
**
While it's true that the biggest organization of businessmen supported the enhanced community quarantine (ECQ) from August 6 to 20, it is clearly against any extension of the lockdown measure.
The Department of Health (DOH) recently floated the possibility of a longer ECQ but the Philippine Chamber of Commerce and Industry (PCCI) quickly expressed its opposition to the idea.
PCCI acting president Edgardo Lacson said an extended ECQ may even aggravate the health and economic crisis.
Lockdown is not the lone option to mitigate the spread of coronavirus disease 2019, according to Lacson.
He explained the pandemic is a pharmaceutical problem while lockdown is a militaristic solution.
The economy is disfigured after many protracted lockdowns, yet the spread of COVID continues, he added.
"Mere mention of lockdown stokes greater fear than the infection from COVID-19. Another five-week lockdown could be the proverbial last straw on the camel's back. It will wipe out the temporary economic gains we earned in between lockdowns and could stop the momentum of business from moving forward," Lacson added.
A more prudent response should be ramping up vaccination rollout to achieve population protection and continuing the imposition of public health protocols, he said.
**
For comments, please call or text 09569012811 or email lastmohican2004@yahoo.com
AUTHOR PROFILE
Opinion
SHOW ALL
Calendar