Isko to stop rampant agri land conversion
CALAUAN, Laguna – Manila Mayor Isko Moreno Domagoso on Friday said he will impose a moratorium on the conversion of agricultural lands into other uses, and prioritize the passage of the National Land Use Act (NLUA) to ensure food security for the country.
Speaking before 400 farmers in this Southern Tagalog province, Moreno pointed out that the country's food security is imperiled, not only by climate change, but also by wanton land conversion.
"Food security is the number one threat to national security. Pag pinag-uusapan ay pagkain at mga maliliit na magsasaka, mahalaga dito ang lupa. Kung ginawa mong subdivision ang sakahan, our food security is in peril," the Aksyon Demokratiko presidential candidate said.
If elected president, Moreno said he will immediately sign an executive order that will stop the rampant and unchecked conversion of prime agricultural lands into other uses, such as in many cases, subdivisions, to protect the remaining agricultural lands in the country, and protect and ensure the welfare of farmers.
"Lupaypay na ang mga magsasaka. Talong-talo sila sa walang habas na importasyon, taas ng abono, kakulangan ng patubig, lack of proper post-harvest facilities, lack of cold storage, tapos ang liit ng budget na binibigay sa Department of Agriculture," Moreno explained.
"We are importing rice, fish, meat, even vegetables. Worse, these food items are being smuggled throughout our ports of entry," he added.
Moreno also deplored that National Land Use Act has been pending in Congress for the past 33 years, but no action has been done. Records show the NLUA bill was first filed during the 9th Congress (1992-1995).
The proposed NLUA creates a national land-use authority that will draft and oversee a national land-use plan that will classify land according to use: protection (for conservation), production (for agriculture and fisheries), settlements development (for residential purposes), and infrastructure development (for transportation, communication, water resources, social infrastructure).
It seeks to establish clear parameters on land utilization and thus limit the capacity of developers to find land for their housing and commercial projects.
"While we will certify its passage into law, as a basis for proper zoning procedures, I will impose a moratorium on agricultural land conversion through an executive order to be implemented by the DENR (Department of Environment and Natural Resources), DAR (Department of Agrarian Reform) and local government units," said Moreno.
"Sisiguruhin ng batas na ito na ang agricultural lands ay hindi mako-convert sa ibang pagga-gamitan," he added.
According to the Philippine Statistics Authority, total palay harvest area in 2017 was registered at 4.81 million hectares, 4.80 million hectares in 2018, and 4.65 million hectares in 2019.
Total harvest area for corn also registered a gradual decline – 2.51 million hectares in 2018, down from 2.55 million hectares in 2017.
Many farmers' groups have attributed this declining production area to reclassification of agricultural lands for the development of subdivisions and other commercial ventures.
"I'm all for development, but not if it sacrifices our goals to food sufficiency. We must ensure that agricultural lands should stay as agricultural lands," said Moreno.
When agricultural land conversion is finally stopped, Moreno said the next step is to provide mass housing for the people. In Manila, due to lack of land, the Manila mayor built vertical in-city housing projects like the soon-to-be-finished Tondominium 1 and 2 as well as Binondominium 1 and 2.
"So, kapirasong lupa, maraming pabahay. Kayang gawin sa buong bansa. Kaya magpunta kayo sa Vietnam, mismong sa mga lungsod nila, kitang-kita mo kung paano sila nagsisinop sa paggamit ng lupa. Hindi ginagalaw ang lupang sakahan. Mga hotel, makitid man, pero mataas – tipid sa lupa. Sa China, napakalaking bansa, ganun din, kasi may tamang land use policy," Moreno explained.
Moreno said his Aksyon Demokratiko team hopes to continue their dialogs "with as many people as we can, in as many places as we can" so that they will learn the real situation of rural folks and come up with distinct solutions to the people's problems.
Moreno, his running mate Dr. Willie Ong, and Aksyon Demokratiko senatorial slate Dr. Carl Balita, Samira Gutoc and Jopet Sison are in Laguna as part of their "Listening Tour" that brought them to various provinces including Batangas, Tarlac, Pampanga, Nueva Vizcaya, Cebu, Bataan, Zambales and Oriental Mindoro.
AUTHOR PROFILE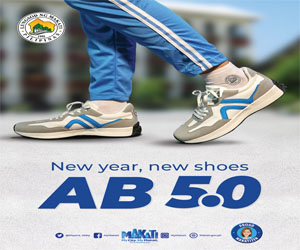 Metro
SHOW ALL
Calendar