Mayor Isko Moreno scolds the three drug suspects. Assisting him is SMART chief Lt. Col. Jhun Ibay (left). Photo by JERRY S. TAN
Isko: Feisty female motorist a drug courier, 3 cohorts fall
REMEMBER the feisty lady motorist whose video went viral while hitting a traffic enforcer who accosted her for beating the red light in Manila on Thursday?
Mayor Isko Moreno bared that she turned out to be a drug courier based on investigation and evidence found on her.
This is as the female motorist's alleged three male accomplices were also nabbed after they tried to get the drugs from her while she was under police custody.
Moreno lauded Manila Police District (MPD) chief Gen. Leo Francisco, the MPD's drug enforcement unit and special mayor's reaction team (SMART) chief Lt. Col. Jhun Ibay for arresting the three suspected cohorts of the female suspect who had been charged with direct assault and driving without license.
Moreno said that along with suspects Rendor Sanchez, 30; Jason dela Cruz, 29, and Marlon de Guzman, 29, all of Calamba, Laguna, the lady motorist identified as Pauline Mae Altamirano alias Maria Hola Sy, 26, said to be a model and residing at Unit 8E, Tres Palmas, Taguig City, will be charged with violation of Republic Act 9165 or the Comprehensive Dangerous Drugs Act.
A medium-sized plastic and four sachets all containing shabu were found in Altamirano bag, when the cops asked her to show them all of its contents.
Altamirano told the police she got the drugs from a Chinese national whose identity is being withheld pending a follow-up operation.
In his report to the mayor, Ibay said that at around 3:45 p.m. on Friday, following the arrest of Altamirano, the suspects started exchanging text messages with her , not knowing that she was already cooperating with the police who were monitoring their conversation.
Ibay said the suspects asked Altamirano if police saw the drugs she was carrying and what time she will be released.
Altamirano then told Sanchez to get her bag from her.
When Sanchez arrived, Altamirano handed over to him her bag containing the shabu.
Sanchez was arrested immediately.
According to Ibay, Sanchez readily told the police that he has two other companions waiting for him in a van parked beside the Universidad de Manila. The two also yielded a plastic containing shabu when arrested.
Moreno was alerted about the apprehension and personally went there to admonish the three suspects.
"Welcome kayo sa Maynila. Hoyo kayo lahat! Talagang sa Maynila pa kayo gumawa niyan ha," an irked mayor told the three.
Moreno congratulated Ibay and Francisco for a job well done and directed Ibay to immediately file the appropriate charges against all four suspects.
Altamirano was accosted by Manila Traffic and Parking Bureau (MTPB) traffic enforcers Marcos Anzures, Jr. and Rowell Echalar for beating the red light along Osmena Highway near the corner of San Andres in Malate while aboard a white Toyota Fortuner with plate numberNo. NAX-2723. She failed to present a driver's license, got off and then slapped, punched and collared Anzures.
The enforcers sought help from the police and Ibay had her car towed.
Once at City Hall, a lady cop then convinced her to get out of the car after she locked herself in and refused to open even just her window to talk to the cops.
The suspect was instructed by the traffic enforcers to follow them to the impounding area but she refused. Instead, she alighted from her vehicle and assaulted Anzures.
AUTHOR PROFILE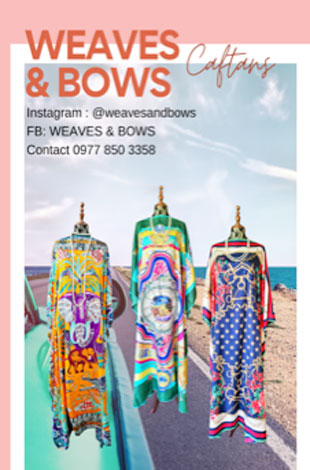 Metro
SHOW ALL
Calendar