Mayor Isko Moreno calls on IATF to charge DENR officials who violated protocols for reopening the dolomite beach. Photo by JERRY S. TAN
Isko asks IATF to file raps vs DENR execs over dolomite beach opening
PRESIDENTIAL candidate Manila Mayor Isko Moreno Domagoso on Tuesday asked the Inter-Agency Task Force Against (IATF) COVID-19 to file cases against officials of the Department of Environment and Natural Resources (DENR) for opening the dolomite beach to the public without informing the Manila City government.
Mayor Isko told ANC's Headstart the decision to reopen the dolomite beach in the Philippine capital was made by an agency of DENR without the proper coordination with the city government.
Moreno was referring to the Manila Bay Coordinating Office (MBCO), an agency under the direct supervision of the DENR secretary, which has coordinative functions among all offices and agencies involved in the rehabilitation, restoration and conservation of Manila Bay.
"Binuksan nila, hindi naman kami ininform," Moreno said as he warned that what happened last Sunday "can be a super spreader."
"Sila ang nagpapatupad, sila din ang lumalabag," he said referring to the lack of physical distancing and the presence of children below 12-years old in the area.
Moreno added: "If they cannot implement it within their offices, then there is no point implementing it sa mga taongbayan (to the public)."
Moreno pointed out that the DENR is in control of the area because of its continuous efforts in developing the area. "In fact, may gate nga sila para makapasok ka sa dolomite. But due diligence must be observed especially in this situation wherein it can be a super spreader," he said.
Since the MBCO reopened the Manila Baywalk Dolomite Beach on Oct. 17 "to help people relax following several lockdowns due to the COVID-19 pandemic," thousands of people have flocked the area, from an estimated 8,000 on reopening day, to around 65,000 last Sunday, including children below 12 years of age..
The DENR later on banned children below 12 years of age from entering the dolomite beach, saying it was "overwhelmed by the enthusiasm and interest of the public" with the dolomite beach.
Moreno said that if the national government, particularly the IATF of which the DENR is a member, is serious in implementing Covid protocols, then it must abide by the same rules it has set.
"Dapat yung mga nagpapatupad din sa national government, may kusang palo din na sumunod," said Moreno, as he urged the IATF to file cases against concerned FDENR officials who have violated the protocols.
"I am calling on IATF. Charge those people in DENR of violating… show our rules. If we cannot implement it within their offices, then there is no point implementing them sa taumbayan. Pinahirapan natin ang taumbayan, pero ang unang naglalabag eh tayo ring mga nasa national government," Moreno said. By MARLON PURIFICACION & ITCHIE G. CABAYAN
AUTHOR PROFILE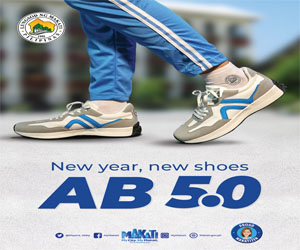 Metro
SHOW ALL
Calendar