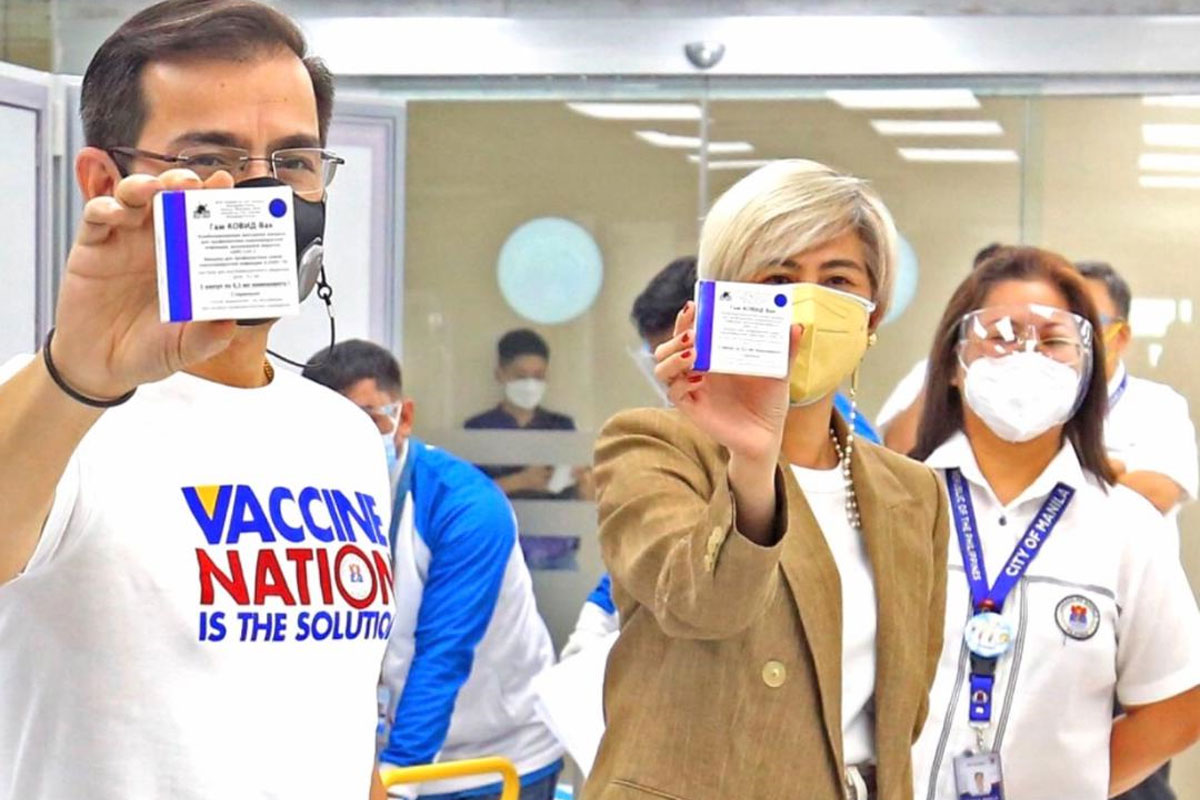 Mayor Isko Moreno and Vice Mayor Honey Lacuna hold up vaccine samples as they called on Manilans to get vaccinated. Behind them is Dr. Grace Padilla, director of the Sta. Ana Hospital. Photo by JERRY S. TAN
Isko: Alice Dixson didn't get VIP treatment for 2nd jab
THERE was nothing irregular nor was there special treatment involved in the vaccination of movie and television actress Alice Dixson.
Thus said Manila Mayor Isko Moreno, after receiving a report from Sta. Ana Hospital Director Dr. Grace Padilla, saying no less than the Department of Health (DoH) cleared the hospital of any wrongdoing when it allowed the actress to get her second dose there during a recent mass inoculation.
Padilla told the mayor that just like all the others who went to the hospital to get jabbed on May 20, Dixson queued and waited for her turn when she arrived there early afternoon.
She also said that Dixson qualified for vaccination that day, as she belonged to the A3 category, or persons aged 18 to 59 with comorbidities. The actress is 51 years old.
After passing through the encoder as required, she was given her second dose, as Padilla said the DOH does not prohibit it and even issued a stance that "nobody should be deprived of a second dose."
Padilla said no one in the hospital even knew that it was Dixson since she was wearing double face masks and that they only learned of it after the jab was done and when she put her face shield up over her head.
Dixson got her first dose of the Pfizer vaccine in Canada in April. She pre-registered with the www.manilacovid19vaccine.ph and then went to the Sta. Ana Hospital when her second jab was due.
Padilla reported to the mayor after a netizen accused the actress of jumping the line and not submitting herself to the processes which, in effect, came as an attack to the vaccination process in the said hospital.
Moreno branded the accusation as quite unfair, since the city government's vaccinating teams have always been compliant with all the regulations set forth by the national government, particularly the DOH, the Department of the Interior and Local Government and the Inter-Agency Task Force of IATF, among others.
Vice Mayor Honey Lacuna is on top of the city's mass vaccination program.
The mayor stressed that if the so-called VIP treatment exists in the city, he himself should have gotten vaccinated before anyone else. He got fully vaccinated just recently and only after getting the necessary clearance from the DOH.
"I hope the netizens will be circumspect with their comments. Our vaccinating teams have been sacrificing a lot, working even on weekends and holidays not for eight, but 14 hours a day, whenever there are enough vaccines that come our way," Moreno said.
The pre-registered individuals are allowed to go to the vaccination sites and avail of the free jab if they qualify in the priority list and bring the requirements, whether or not they received a text message from the city.
AUTHOR PROFILE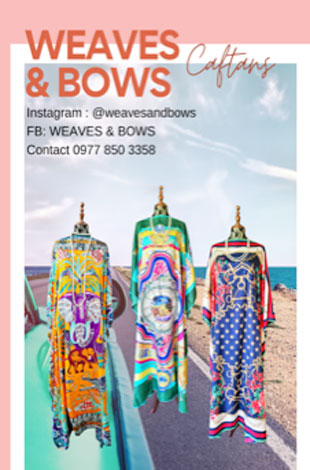 Metro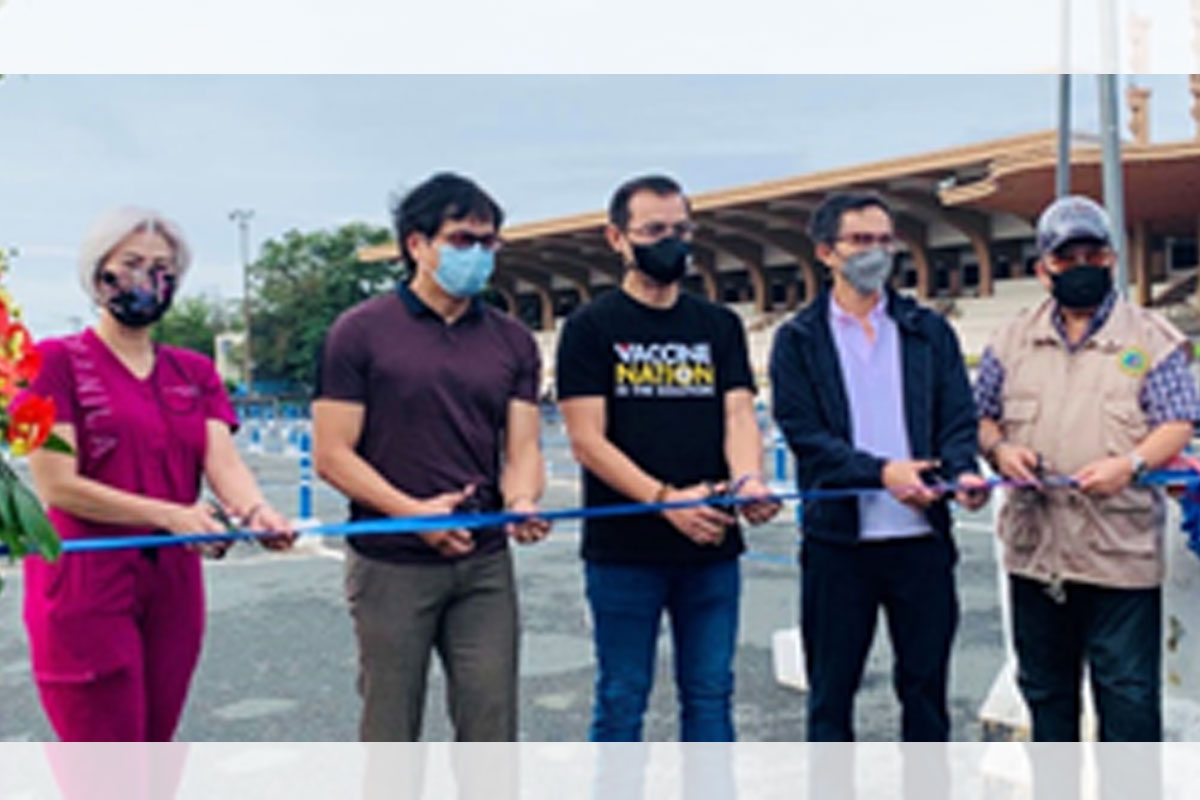 SHOW ALL
Calendar