Imelda confident with numbers
SENTIMENTAL Songstress Imelda Papin is feeling so sentimental about setting aside her showbiz side right now, but after successfully stepping back to the political arena, she has to focus on her job well.
She is currently the vice governor of Camarines Sur, and gunning for the top provincial seat in the coming elections.
So it's no brainer that Mel would at times be at odds with some people, especially those who are from the other camp.
"Sanay na ako," she says during a zoom presscon.
Heard that recently, she had a miscommunication problem with Camarines Sur Congressman LRay Villafuerte regarding the installation of CCTV cameras around her office. The congressman allegedly scolded some on the ground personnels who are under the vice governor's office due to some misunderstanding.
"Sinabi lang ng mga tao ko na talagang nakatakda na akong magpa-install ng CCTV, pero yun nga, andun na si Congressman at ginawa na nga yung initiative," her version.
We learned that Cong. Villafuerte's youngest son is running against Imelda as Camarines Sur governor.
But Mel takes everything in stride. "My efforts naman as vice governor would speak for themselves," she says. "Confident naman ako with numbers."
Mel hopes that after the elections, everything negative about politics will be just part of the game. "Iisa naman kami ng hangad," she says. 'Yun yung makapaglingkod nang maayos sa mamamayan."
Pasada Babes seeks to improve the social condition of commuters
THE world's first ever all-female commuter dance crew who penned and sang their own online hit single, " Papa Pasada" says the song came from the frustrations they felt as commuters living under the pandemic.
The so-called Pasada Babes, the five-member group is led by MC Shantey, a female dancer cum rapper.
"We are magkakabarkada who are also all performers. We formed "Pasada Babes" last year as our outlet, our expression of our deepest experiences in life as commuters. Now is the time for the world to know that commuters and transport workers need attention from the government," says MC Shante "Tey" Bigas, the lead singer of the group which also includes Kimberly Anne V. Blazo, Marysheen Virtudazo, Kim Jaira Ramos and Mary Rose D. Domdom.
All of these girls started dancing in the streets, practiced their vocals by competing in singing contests in schools and began rapping as a way of releasing or venting their frustrations about their society.
Their first online hit single, "Papa Pasada" is a song dedicated to transport workers and commuters the social sectors that suffered the most due to government restrictions on mobility. The song is now being distributed by Apple Music, Amazon, Spotify, Tiktok, Facebook, Youtube and 30 other international song channels in the internet.
To further bolster their goal of popularizing commuter issues, Pasada Babes partnered with Pasada CC, a non-governmental organization that seeks to improve the social conditions of commuters and transport workers in the Philippines.
"The 5,000 strong members of Pasada CC join the Pasada Babes in the collective quest for all Filipino commuters and transport workers to join hands and express our experiences with government. Together, we form the strongest alliance to achieve one goal—change the prevailing social conditions that make life hard for commuters and transport workers," says Dom Chad Hernandez, the Secretary General of Pasada CC.
Pasada Babes will tour the country thru the Pasada Signature drive that aims for 150,000 signatures from commuters and transport workers. These signatures, together with a manifesto/statement will be presented to the government come May 1, 2022.
AUTHOR PROFILE
Showbiz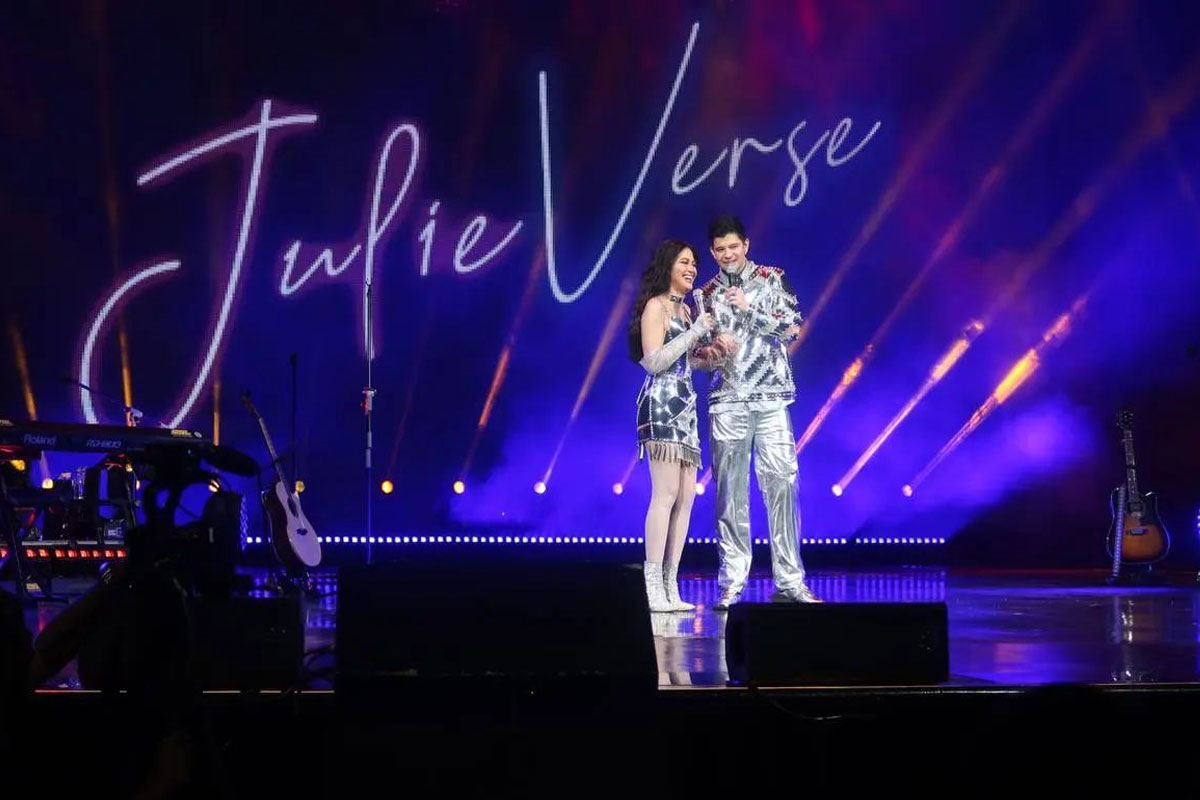 SHOW ALL
Calendar