IEDs unearthed in Teves compound
PHILIPPINE National Police (PNP) agents on Saturday unearthed several powerful improvised explosive devices in a compound owned by former Governor Pryde Henry Teves, the Journal Group learned.
Following a tip from an informant, officers from the PNP Criminal Investigation and Detection Group (CIDG) headed by Brigadier General Romeo M. Caramat Jr. used a backhoe to dig underneath the compound where powerful IEDs, rifle-propelled grenades and various live ammunition were recovered.
Officials said the IEDs recovered inside the HDJ Bayawan Agri-Ventures Corp., HDJ-Tolong Compound in Barangay Caranoche, Sta. Catalina owned by Pryde Teves appears to be similar with those used by New People's Army (NPA) and other lawless terrorist groups in Mindanao to bomb targets including government convoys and other establishments.
Workers of the agri-ventures corporation, local barangay officials and Pryde's legal counsel, lawyer James Miraflor were present during the recovery operation conducted by members of the PNP-CIDG, PNP Special Action Force, Negros Oriental Police Provincial Office and Sta. Catalina Municipal Police Station.
Brig. Gen. Caramat said the area subjected to excavation is near the back portion of a firing range owned by Teves. The search resulted in the recovery of an RPG ammunition without markings and serial number, one caliber .45 pistol's upper and lower receiver, three IEDs, black powder, assorted live ammunition, assorted spent cartridges and slugs and various components for the manufacture of IEDs.
Pryde Teves, brother of Negros Oriental (3rd District) Representative Arnolfo 'Arnie' Teves Jr., served as governor of Negros Oriental from June to October 2022 until the Commission on Elections annulled his proclamation due to a recount of the May 2022 polls.
Pryde was replaced by the late Gov. Roel R. Degamo, who along with eight others, was assassinated inside his residence in Pamplona municipality last March 4.
The composition of the recovered IEDs are already being thoroughly examined by members of the Philippine Bomb Data Center even as officers involved in the search were instructed to be wary of the possibility there are more hidden IEDs in the area which pose serious threats to their lives and limbs.
The PNP-CIDG is thoroughly searching for weapons and explosives in properties owned by Pryde and his brother, Rep. Teves Jr.
The search authorized by Judge Allan Francisco Garcia of the Mandaue City Regional Trial Court Branch 83 is still ongoing as of press time. A team of officers from the PNP EOD/K-9 Group equipped with bomb detectors and bomb-sniffing dogs have also been deployed to the site to help in the search which was on its 3rd day yesterday, Sunday.
Last Friday, a PNP-CIDG team also confiscated over P18.9 million in cash , more than a dozen high-powered firearms , many of them believed to be unlicensed and over 9,000 assorted live ammunition enough to equip several platoon of soldiers inside the same compound.
The cash worth P18,926,806 were found stashed inside two digital vaults which were discovered inside a white Hyundai H350 (GAL 9603) which was also searched by a raiding team from the PNP Criminal Investigation and Detection Group Friday morning.
The vault also yielded various documents containing text logs, assorted keys and two iPhones which will all be subjected to a thorough forensic investigation. At least three suspects were also arrested as a result of the raid.
The search supervised by PNP-CIDG official, Colonel Hansel M. Marantan was conducted on the strength of a warrant for violation of Republic Act 10591 or the Comprehensive Firearms and Ammunition Regulations Act of 2013 issued against Pryde Teves, also a former Negros Oriental representative, by Judge Allan Francisco Garcia of the Mandaue City Regional Trial Court Branch 83.
Brig. Gen. Caramat said that arrested during the raid were Nigel Electona, the chief security officer of HDJ Tolong; security guard Jeson Timtim and firetruck driver Dionilo Mayagma Jr.
The official said that recovered during the searches were six rifles of various caliber, nine different pistols, a total of 9,615 assorted live ammunition, 207 pieces of spent cartridges, assorted gun accessories, several identification cards, ATM cards and documents and the nearly P19 million in cash.
Brig. Gen. Caramat said officers equipped with Body-Worn Cameras conducted the search. He added that the recovered firearms will be placed under the safekeeping of the PNP Firearms and Explosives Office under Colonel Paul Kenneth T. Lucas for verification.
Among those recovered during the search were a box containing 1,000 rounds of live caliber 5.56 ammunition for M-16 automatic rifles, four cal. .45 steel magazines each containing 15 bullets, a box with 50 live 9mm ammunition, 39 boxes each containing 50 live cal. 5.7 ammunition or a total of 1,950 bullets, 14 boxes containing 700 live M-16 ammunition, a box containing an Ingram machine pistol's lower receiver, an Ingram upper receiver, two Ingram steel magazines with 13 bullets;
Two pieces of cal. 5.56mm ammunition link with a total of 366 bullets, a box with 13 live 500 SW Mag ammunition, one chamber-loaded M-14 cal. 7.64 rifle without serial numbers but mounted with a sniper scope and attacked to a bipod, two plastic M-16 magazines with 35 bullets, one cal. 9mm pistol with a magazine containing 15 bullets,
A cal. .22 steel magazine, a .22 bipod, 12 live cal. .22 ammunition, a box with 69 live 9mm ammunition, 35 boxes containing 700 live cal. 5.56 bullets, 54 boxes containing 2,700 pieces of live cal. 5.7 ammunition, three boxes containing 180 live Hornady 500 ammunition and several boxes found containing more than 600 pieces of live cal. 5.56 bullets.
The CIDG raiding team also said that a still unidentified man inside the HDJ Tolong Compound threw his firearm and fled on foot after noticing the arrival of officers. The subsequent search of the area led in the confiscation of one M-16 rifle and a Carbine rifle without serial numbers and 29 live Carbine ammunition.
Members of the Police Regional Office 7 (PRO7) under Brig. Gen. Anthony A. Aberin and the Negros Oriental Police Provincial Office headed by its new director, Col. Alex G. Recinto are supporting the PNP-CIDG' operations in the province.
Last March 10, PNP-CIDG operatives, backed up by troops from the PNP Special Action Force and the Philippine Army's 11th Infantry Battalion also simultaneously raided several houses and other properties of Rep. Teves who remained abroad.
The raids in Purok 4, Bgy. Poblacion, Basay led to the arrest of six suspects and the recovery of six rifles, one 12-gauge shotgun and six handguns and hundreds of rounds of various ammunition.
The weapons recovered include five M4 automatic rifles, one M-16 with an M-203 grenade launcher and two hand grenades.
The raids were conducted in line with the ongoing investigation into the killing of Gov. Degamo and in relation to the PNP-CIDG's flagship project Oplan: Paglalansag Omega aimed at accounting for partisan armed groups and loose firearms in the country.
AUTHOR PROFILE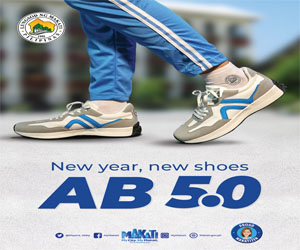 Provincial
SHOW ALL
Calendar