House unanimously approves Magna Carta for BHWs on 3rd reading
ANOTHER priority measure of the Marcos administration–the proposed Magna Carta for Barangay Health Workers (BHWs)–was unanimously approved on third and final reading on Monday by the House of Representatives.
With an overwhelming 258 votes, House Bill (HB) No. 6557 was approved on final reading.
Once enacted, accredited BHWs shall be entitled to incentives and benefits that include hazard allowance, transportation allowance, subsistence allowance, one-time retirement cash incentive, health benefits, insurance coverage and benefits, vacation and maternity leaves and cash gifts.
The measure defines barangay health worker as a person who has undergone training under any accredited government or non-government organization (NGO), and who voluntarily renders primary healthcare services in the community after having been accredited to function as such by the local health board.
"In line with the country's commitment to accomplish health indicator target under United Nations sustainable development goals, the State shall adopt policies that promote the welfare and well-being of barangay health workers who are the forefront of the delivery of health care at the grassroots level, and effectively harness their potential as partners I n development," the measure read.
It stated that all accredited BHWs who are actively and regularly performing their duties and responsibilities shall be entitled to the following incentives and benefits: a monthly honoraria worth P3,000; hazard allowance, which in no case shall be less than P1,000 per month; subsistence allowance for meals worth P100; and transportation allowance worth P1,000 per month.
The proposed statute also grants a one-time gratuity cash incentive of not less than P10,000 "in recognition of the BHW's loyalty and dedication and for having continously and satisfactorily served at least [15] years".
Through the bill, all BHWs shall be entitled to a 20 percent discount discount on all items enumerated under Section 4(a) of Republic Act (RA) No. 9994, otherwise known as the Expanded Senior Citizens Act of 2010. "Provided", it stated, "that the privileges shall not be claimed if the BHW is eligible for a higher discount as may be granted by the commercial establishment and/or other existing laws."
BHWs will also be entitled to health benefits upon the enactment of the measure.
There include free medical care, including surgery and surgical expenses, medicines, x-ray, and other laboratory fees, when confined in any public hospital or health institution; emergency assistance not exceeding the amount of P5,000 chargeable against the fund of the barangay concerned, for expenses incurred in the nearest private hospital or clinic in case of extreme emergency where there is no available public hospital; and mandatory and immediate membership in the Philippine Health Insurance Corporation (PhilHealth)as indirect contributors.
All BHWs will also be granted insurance coverage and benefits from the Government Service Insurance System (GSIS) which shall be borne by the LGU concerned. For this purpose, the GSIS shall design an insurance benefit package suited to the needs and status of BBWs.
Moreover, all BHWs will get a cash gift of not less than the minimum monthly honoraria to be given every December from the general fund of the barangay or from such other funds appropriated by the national government for the purpose.
Also, an accredited BHW who sustains injury or sickness in the course of the performance of their duties shall be entitled to P2,000 for every year of service as disability benefit.
The bill's authors include House Majority Leader Manuel Jose "Mannix" M. Dalipe, and Reps. Yedda Marie K. Romualdez, Jude A. Acidre, Rex Gatchalian, Jose Francisco "Kiko" B. Benitez, Vincent Franco "Duke" D. Frasco, Luis Raymund "Lray" F. Villafuerte Jr., Miguel Luis R. Villafuerte, Tsuyoshi Anthony G. Horibata, Nicolas C. Enciso VIII, Ma. Rachel J. Arenas, Jeffrey Soriano, Eric Go Yap, Paolo Z. Duterte, Edvic G. Yap, Jocelyn P. Tulfo, Ralph Wendel P. Tulfo, Juan Carlos "Arjo" C. Atayde, Ramon Jolo B. Revilla III, Marlyn L. Primicias-Agabas, Julienne "Jam" Baronda, Eddiebong G. Plaza, Alfelito "Alfel" M. Bascug, Christian Tell A. Yap, Keith Micah "Atty. Mike" D.L. Tan, Jose Maria R.Zubiri Jr., Angelica Natasha Co, Maria Angela S. Garcia, Kristine Singson-Meehan, Olga "Ara" T. Kho, Ricardo T. Kho, Maximo Y. Dalog Jr., Johnny Ty Pimentel, Ray Florence T. Reyes, Wilter Y. Palma, Alfred C. Delos Santos, Adrian Jay C. Advincula, Antonio B. Legarda Jr., Joseph Stephen "Caraps" S. Paduano, Francisco Paolo V P. Ortega, Rosemarie C. Panotes, Rufus B. Rodriguez, JC Abalos, Ralph G. Recto, Reynante U. Arrogancia, Laarni Lavin  Roque, Marie Bernadette G. Escudero, Christopher V.P. De Venecia, Edwin L. Olivarez, Romeo M. Acop, Oscar G. Malapitan, Lianda B. Bolilia, Lorenz R. Defensor, Harris Christopher M. Ongchuan, Gus S. Tambunting, Solomon R Chungalao, Jose "Bong" J. Teves Jr., Romulo "Kid" Peña Jr., Christopherson "Coco" M. Yap, Yasser Alonto Balindong, Ching B. Bernos, Jernie Jett V. Nisay, Michael M. Morden, Bai Dimple I. Mastura, Eleanor C. Bulut-Begtang, Dante S. Garcia, Danny A. Domingo, Arnan C. Panaligan, Allen Jesse C. Mangaoang, Gabriel H. Bordado Jr., Ricardo S. Cruz Jr., Jaime R. Fresnedi, Mark O. Go, Doris E. Maniquiz, Salvador A. Pleyto, Steve Chiongbian Solon, Dean Asistio, Eulogio R. Rodriguez, Zaldy S. Villa, Florencio Gabriel "Bem" G. Noel, Joseph "Jojo" L. Lara, Khymer Adan T. Olaso, Mercedes K. Alvarez, Dale B. Corvera, Rodolfo "Ompong" M. Ordanes, Mary Mitzi L. Cajayon-Uy, Ivan Howard A. Guintu, Leody "Odie" F. Tarriela, Elizaldy S. Co, Stella Luz A. Quimbo, Jose C. Alvarez, Claudine Diana D. Bautista-Lim, Raul Angelo "Jil" D. Bongalon, Fernando T. Cabredo, Luis N. Campos Jr., Carl Nicolas C. Cari, Arthur F. Celeste, Luisa Lloren Cuaresma, Gerardo "Gerryboy" J. Espina Jr., Ed Christopher S. Go, Ruwel Peter Gonzaga, Teodorico T. Haresco Jr., Roy M. Loyola, Ma. Lucille L. Nava M.D., Ronald V. Singson, Tobias "Toby" M. Tiangco, Alfonso V.Umali Jr., Joseph Gilbert F. Violago, Maria Carmen S. Zamora, Zia Alonto Adiong, Bonifacio L. Bosita, Edgar M. Chatto, Ma. Victoria C. Co-Pilar, Ambrosio C. Cruz Jr., Wowo Fortes, Edwin L. Gardiola, Ramon Rodrigo L. Gutierrez, Charisse Anne C. Hernandez, Edcel C. Lagman, Daphne A. Lagon, Carmelo "Jon" B. Lazatin II, Gerville "Jinky Bitrics" R. Luistro, Edward Vera Perez Maceda, Ma. Rene Ann Lourdes G. Matibag, Emmarie "Lolypop" M. Ouano-Dizon, Augustina Dominique "Ditse Tina" C. Pancho, Joseph S. Tan, Caroline L. Tanchay, Patrick Michael D. Vargas, Rosanna "Ria" V. Vergara, Samuel S. Verzosa Jr., Maria Vanessa C. Aumentado, Joey Sarte Salceda, Mikaela Angela B. Suansing, Nicanor M. Briones, Allan U. Ty, Jonathan Keith T. Flores, France L. Castro, Sergio C. Dagooc, Marissa "Del Mar" P. Magsino, Midy N. Cua, Peter John D. Calderon, Horacio Jr. P. Suansing, Franz Pumaren, Jurdin Jesus M. Romualdo, Ruth Mariano-Hernandez, Richelle Singson, Rachel Marguerite B. Del Mar, Richard I. Gomez DPA, Divina Grace C. Yu, Noel "Bong" N. Rivera, Lani Mercado-Revilla, John Tracy F. Cagas, Kristine Alexie B. Tutor, Florida "Rida" P. Robes, Bienvenido M. Abante Jr., Bryan B. Revilla, Robert Raymund M. Estrella, Jose Gay G. Padiernos, Ron P. Salo, Reynaldo S. Tamayo, and Francisco Jose "Bingo" F. Matugas II.
AUTHOR PROFILE
Nation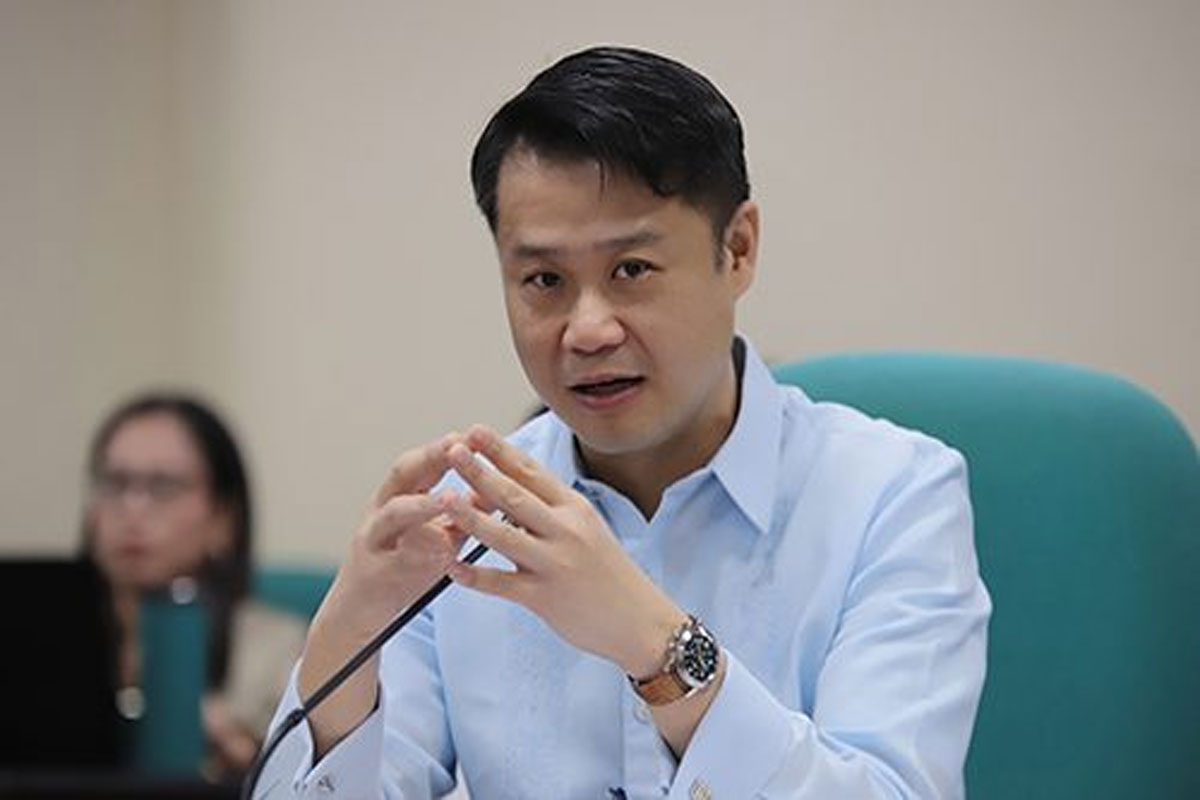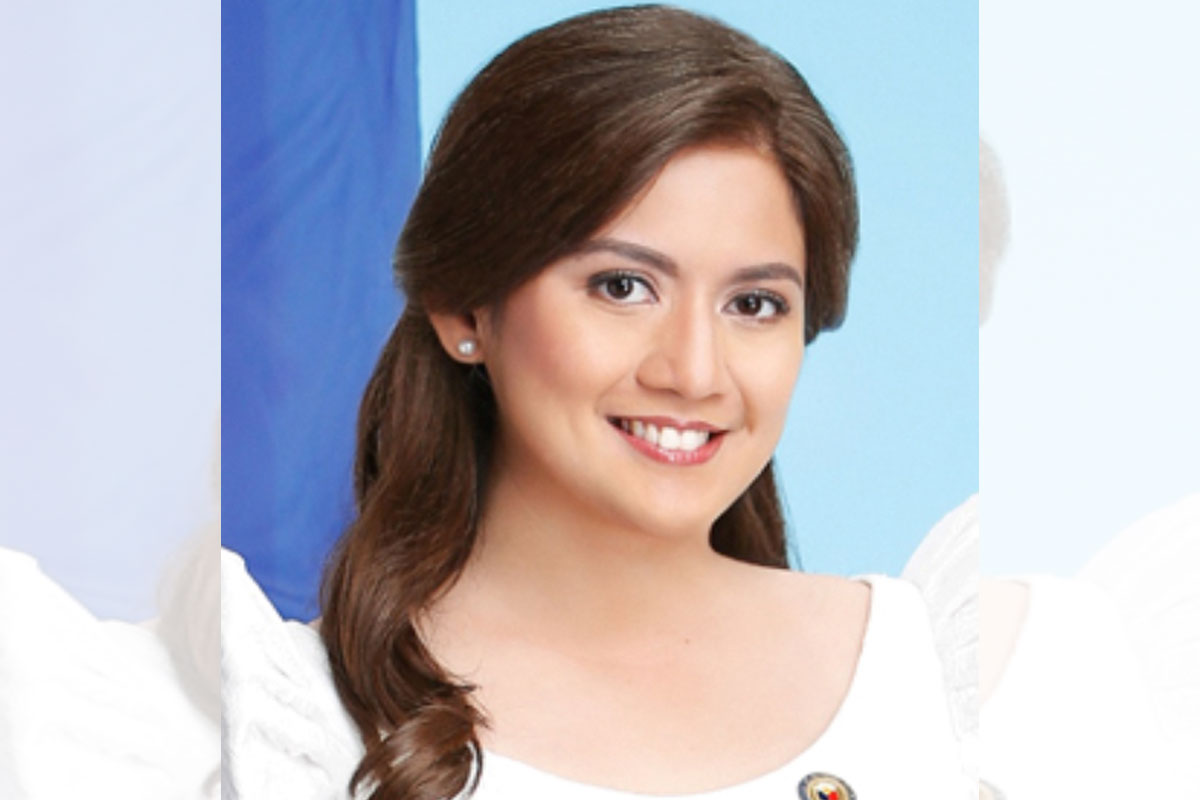 SHOW ALL
Calendar