House seen to approve Bayanihan 3 before June 4
DEPUTY Speaker Rufus Rodriguez has expressed confidence the proposed Bayanihan to Arise as One Act, or simply Bayanihan 3, will be approved by the House of Representatives before it adjourns sine die on June 4.
Principally authored by Speaker Lord Allan Velasco, the proposed P405.6-billion Bayanihan 3 includes two rounds of cash aid worth P2,000 to be given to every Filipino regardless of social status.
"I am confident that under the leadership of Speaker Velasco, we are going to have this approved. This is a very vital measure especially to combat (coronavirus disease-19) COVID-19," Rodriguez told the weekly Ugnayan sa Batasan media forum, referring to the third round of COVID-19 relief package.
Rodriguez added: "I am willing to stay on until midnight for the deliberation of this bill. We have to have additional support to our people especially because the pandemic is still ongoing and raging."
He also expressed his concurrence with the Senate to hold sessions even on Thursdays, saying nine session days are too short considering the vital measures that needed to be taken up in the House.
"I am in favor of having a Joint Resolution that will add three additional session days," he said.
The lawmaker from Cagayan de Oro also explained the inclusion of the P54.6-B gratuity funds for retired military and uniformed personnel (MUPs) in the Bayanihan 3.
"They (MUPs) are supposed to get their differential under pension but they have not, 11 months na. So it's very vital that we are able to help them, the retirees of our government are really in need of support," Rodriguez pointed out.
Asked about the impeachment complaint against Supreme Court Associate Justice Marvic Leonen, Rodriguez said he was waiting for Committee on Justice Chairman Vicente Veloso III to convene the panel to determine the complaint's sufficiency in form and substance.
Rodriguez also emphasized that the justice panel will work on the impeachment complaint "as it is a constitutional duty of Congress."
"Impeachment is solely lodged with Congress. The Rules of Court cannot prevail over the constitutional provisions. Congress has the sole exclusive authority to impeach. Initiation in the House, hearing and conviction and non-conviction in the Senate," he said.
Meanwhile, on the Resolution of Both Houses (RBH) No. 2, Rodriguez opined that liberalizing the restrictive economic provisions of the Constitution is necessary amid the COVID-19 pandemic.
"We really believe that we need this when we go back to normalcy because after all, when we have herd immunity and we have all the vaccine we will be returning back to normal. I am quite optimistic about it," Rodriguez said.
He added: "And when we go back to normalcy, we would want the business sector to be really up and about and be able to receive foreign investments. When we have more foreign investments then we have more employment to our people and more taxes to our government."
He also maintained that no political amendments will be made on the Constitution.
"We should protect not businessmen but our people, to give more employment to our people. Imagine, millions already have no more jobs," he said.
Initiated by Velasco, RBH 2 seeks to give Congress the flexibility to amend the restrictive economic provisions of the 1987 Constitution.
It aims to add the phrase "unless otherwise provided by law" to specific provisions of the Constitution, which restricts foreign ownership and participation on certain investment areas and activities in the country.
The changes to the 34-year-old Charter shall be introduced during the 19th Congress once the people approved of the proposed economic amendment during a plebiscite possibly coinciding with the May 2022 elections.
AUTHOR PROFILE
Nation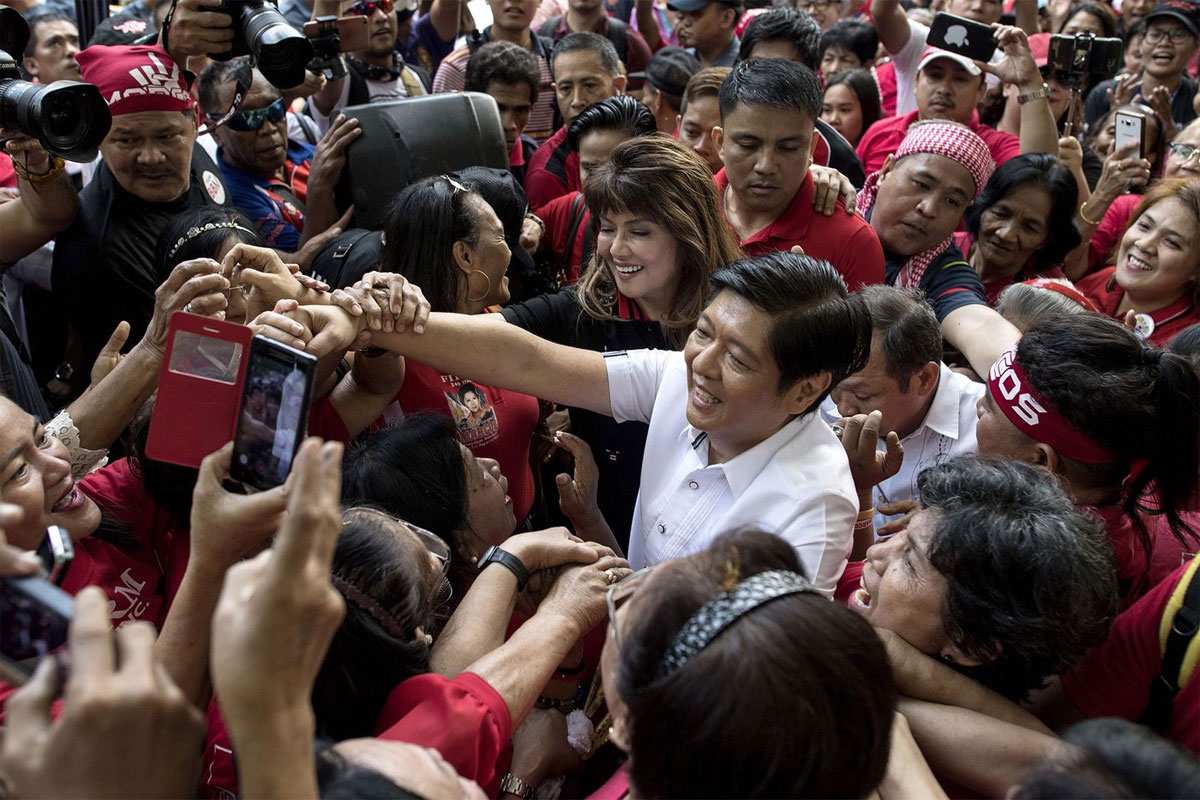 SHOW ALL
Calendar