House OKs mental health offices for public schools
WITH the goal of supporting the emotional, psychological, and mental health needs of learners and teachers, the House of Representatives led by Speaker Martin G. Romualdez on Monday approved on final reading a bill that seeks to create a mental health and well-being office under the Department of Education (DepEd) in every school division throughout the country.
House Bill (HB) No. 6574 mandates the hiring and deployment of mental health professionals to public elementary and secondary schools, vocational institutions, and offices in the central, regional, and school division governance levels of the DepEd within five years.
The bill was approved with an overwhelming 272 votes.
The lawmakers said the proposed law will help students in the classroom and learning preparedness, especially learners identified as children in conflict with the law, students at risk of dropping out, victims of violence against women and children, and victims of other related forms of child abuse and criminal acts.
To ensure the efficient implementation of the proposed legislation, the bill requires the creation of sufficient guidance counselors and guidance services specialist positions according to minimum standards to be determined by the DepEd and the Department of Health (DOH) in coordination with the Civil Service Commission (CSC) and the Department of Budget and Management (DBM).
The school's division-level Mental Health and Well-being Office shall be headed by a qualified Mental Health Professional with the position of Guidance Services Specialist V (Salary Grade 24).
Under the bill, DepEd will also provide sufficient resources for mental health programs and projects designed to maintain and address the mental health and well-being of learners and personnel.
It also stresses that mental health professionals shall enjoy the rights and privileges provided for in the Magna Carta for Public Health Workers, Mental Health Act, and other pertinent laws.
The National Statistics Office reported in 2019 that mental health illnesses rank as the third most common form of morbidity among Filipinos.
The DOH said that the COVID-19 pandemic has contributed to the growing mental health needs of Filipinos, adding that at least 3.6 million Filipinos are facing mental health issues during the pandemic.
Authors of the bill are House Majority Leader and Zamboanga City Rep. Manuel Jose "Mannix" M. Dalipe, and Reps. Zaldy Co, Daphne A. Lagon, Sonny "SL" L. Lagon, Stella Luz A. Quimbo, Jude A. Acidre, Tobias "Toby" M. Tiangco, Roman T. Romulo, Rex Gatchalian, Harris Christopher M. Ongchuan, Rufus B. Rodriguez, Jose "Joboy" II S. Aquino, Irene Gay F. Saulog, Marie Bernadette G. Escudero, Rosemarie C. Panotes, Kristine Singson-Meehan, Sittie Aminah Q. Dimaporo, Mohamad Khalid Q. Dimaporo, Aurelio "Dong" D. Gonzales Jr., Ciriaco B. Gato Jr., Fernando T. Cabredo, Isidro T. Ungab, Jose Gay G. Padiernos, Khymer Adan T. Olaso, Ma. Victoria C. Co-Pilar, Maria Carmen S. Zamora, Maximo Y. Dalog Jr., Rachel Marguerite B. Del Mar, Ron P. Salo, Samier A. Tan, Christopher V.P. De Venecia, Jernie Jett V. Nisay, Josefina B. Tallado, Raoul Danniel A. Manuel, Ma. Cynthia K. Chan, Doris E. Maniquiz, Alan "Aldu" R. Dujali, Marjorie Ann A. Teodoro, Eduardo Roa Rama Jr., France L. Castro, Antonio "Tonypet" T. Albano, Wilter Y. Palma, David "Jay-jay" C. Suarez, Bienvenido M. Abante Jr., Jose C. Alvarez, Ma. Rachel J. Arenas, Claudine Diana D. Bautista-Lim, Raul Angelo "Jil" D. Bongalon, Mary Mitzi L. Cajayon-Uy, Arthur F. Celeste, Luisa Lloren Cuaresma, Gerardo "Gerryboy" J. Espina Jr., Ed Christopher S. Go, Ruwel Peter Gonzaga, Teodorico. T. Haresco Jr., Roy M. Loyola, Francisco Jose "Bingo" II F. Matugas, Romeo S. Momo, Ma. Lucille L. Nava, M.D., Ronald V. Singson, Alfonso V. Umali, Jr., Joseph Gilbert F. Violago, Divina Grace C. Yu, Jose Maria R. Zubiri Jr., JC Abalos, Zia Alonto Adiong, Adrian Jay C. Advincula, Cheeno Miguel D. Almario, Loreto S. Amante, James "Jojo" A. Ang, Jr., Dean Asistio, Maria Vanessa C. Aumentado, Alfelito "Alfel" M. Bascug, Bonifacio L. Bosita, Jorge "PATROL" Bustos, Edgar M. Chatto, Jaime D. Cojuangco, Ambrosio C. Cruz, Jr., Ricardo S. Cruz, Jr., Sergio C. Dagooc, Ernesto M. Dionisio, Jr., Antonieta R. Eudela, Wowo Fortes, Jaime R. Fresnedi, Dante S. Garcia, Maria Angela S. Garcia, Edwin L. Gardiola, Mark O. Go, Anthony Rolando T. Golez, Jr., Ramon Rodrigo L. Gutierrez, Charisse Anne C. Hernandez, Jefferson F. Khonghun, Carmelo "Jon" B. Lazatin II, Wilbert T. Lee, Antonio B. Legarda Jr., Gerville "Jinky Bitrics" R. Luistro, Edward Vera Perez Maceda, Allen Jesse C. Mangaoang, Bai Dimple I. Mastura, Ma. Rene Ann Lourdes G. Matibag, Margarita Ignacia B. Nograles, Emmarie "Lolypop" M. Ouano-Dizon, Joseph Stephen "Caraps" S. Paduano, Arnan C. Panaligan, Augustina Dominique "Ditse Tina" C. Pancho, Salvador A. Pleyto, Ramon Jolo B. Revilla III, Eulogio R. Rodriguez, Princess Rihan M. Sakaluran, Dimszar M. Sali, Ma. Alana Samantha T. Santos, Joseph S. Tan, Caroline L. Tanchay, Jocelyn P. Tulfo, Patrick Michael D. Vargas, Rosanna "Ria" V. Vergara, Samuel S. Verzosa Jr., Christopherson "Coco" M. Yap, Wilfrido Mark M. Enverga, Greg G. Gasataya, Ruth Mariano-Hernandez, Mario Vittorio "Marvey" A. Mariño, Carlito S. Marquez, Peter B. Miguel, Laarni Lavin Roque, Luis Raymund "LRay" F. Villafuerte Jr., Christian Tell A. Yap, Noel "Bong" N. Rivera, Ray Florence T. Reyes, and Linabelle Ruth R. Villarica.
AUTHOR PROFILE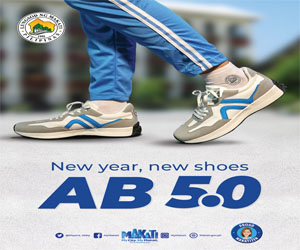 Nation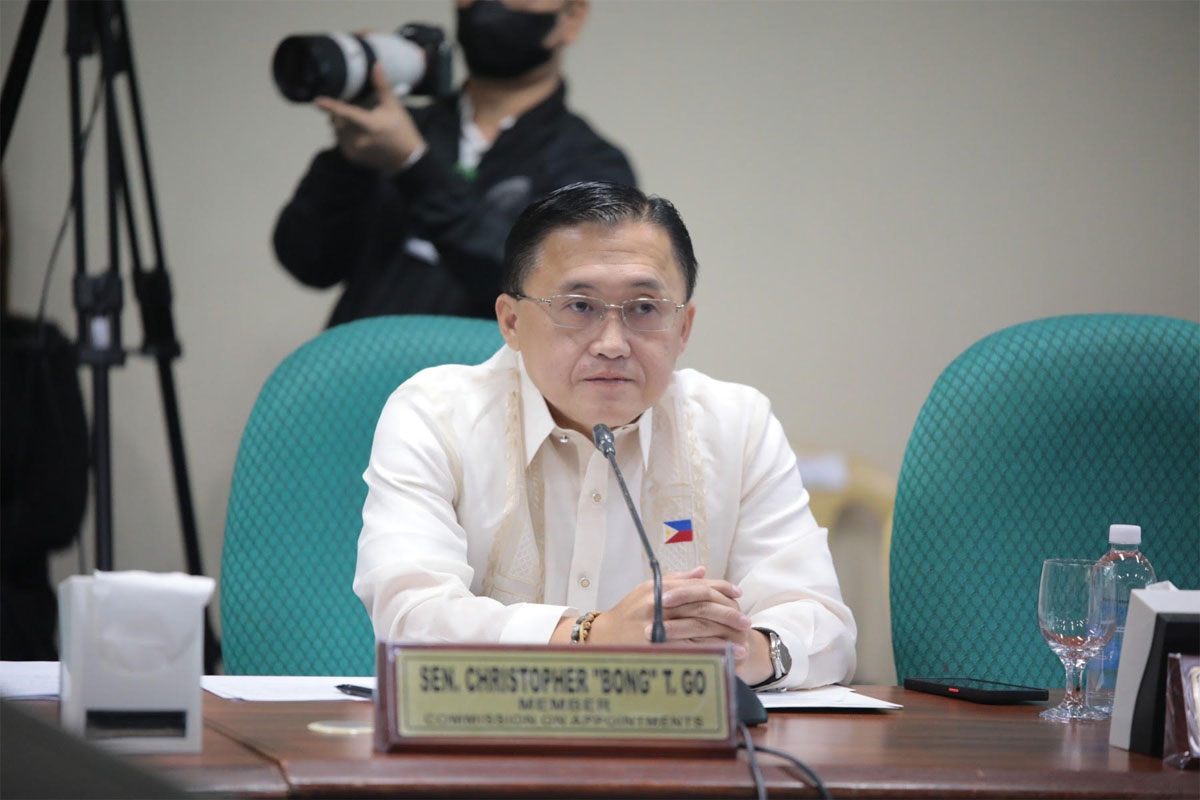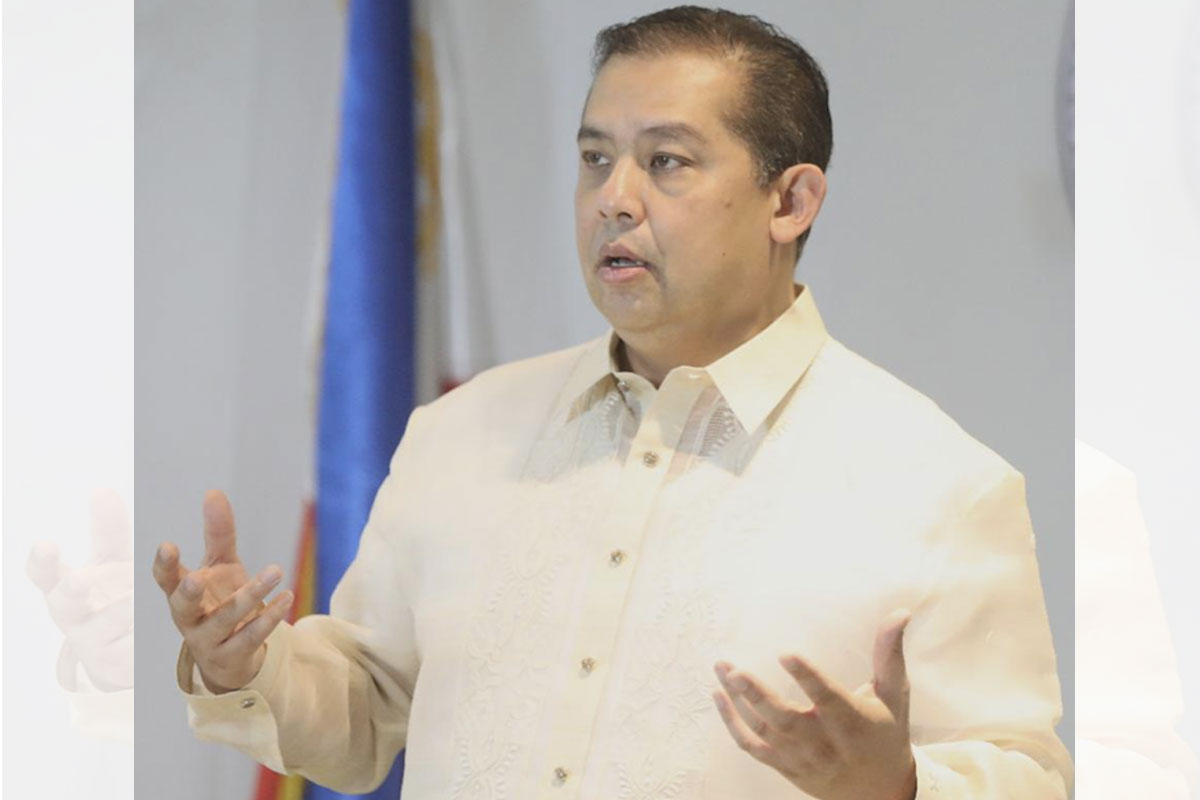 SHOW ALL
Calendar