House OKs bill establishing Philippine CDC
MEMBERS of the House of Representatives have approved on third and final reading a measure that establishes the Philippine Center for Disease Prevention and Control (CDC) that is envisioned to take the lead in addressing public health emergencies such as the recent pandemic that affected populations on a global scale.
With an overwhelming 255 votes, House Bill No. 6522 with a short title, "Philippine Centers for Disease Prevention and Control (CDC) Act," inches closer to becoming law.
It is one of President Ferdinand Marcos Jr.'s priority legislation that he bared during his first State of the Nation Address (SONA), along with the establishment of a Virology and Vaccine Institute to boost the country's defense against pandemics.
" … The State shall adopt an integrated, comprehensive, and evidence-informed approach … and adopt a framework that shall foster a whole-of-system, whole-of-government, and whole-of-society approach, ensuring clear delineation of tasks between existing agencies and maximizing current mandates," the measure read.
"The State shall also allot the necessary support and institutional resources to provide for effective disease prevention and control through a high-level public institution imbued with the capacity,
competence, and authority to confront global and local public health risks," it added.
"There is hereby established an agency to be known as the Philippine Centers for Disease Prevention and Control, hereinafter referred to as 'CDC.' The CDC shall be an agency directly under the Office of the Secretary of the DOH," the measure said.
The authors were Speaker Martin G. Romualdez, House Majority Leader Manuel Jose "Mannix" M. Dalipe, Reps. Yedda Marie K. Romualdez, Jude A. Acidre, Joey Sarte Salceda, Ciriaco B. Gato Jr., Ma. Rene Ann Lourdes G. Matibag, Keith Micah "Atty. Mike" D.L. Tan, Maria Angela S. Garcia, Luis Raymund "Lray" F. Villafuerte Jr., Miguel Luis R.Villafuerte, Tsuyoshi Anthony G. Horibata, Nicolas C. Enciso VIII, Mikaela Angela B. Suansing, Horacio P. Suansing Jr., Anthony Rolando T. Golez Jr., Patrick Michael D. Vargas, Ron P. Salo, JC Abalos, Joseph "Jojo" L. Lara, Rufus B. Rodriguez, Michael L. Romero Ph.D., Reynante U. Arrogancia, Teodorico T. Haresco Jr., Edward Vera Perez Maceda, Edwin L. Olivarez, Alfred C. Delos Santos, Paolo Z. Duterte, Eric Yap, Edvic Yap, Jocelyn P. Tulfo, Jeffrey Soriano, Kristine Singson-Meehan, Ray Florence T. Reyes, Juan Carlos "Arjo" C. Atayde, Lorenz R. Defensor, Harris Christopher M. Ongchuan, Marlyn L. Primicias-Agabas, Midy N. Cua, Gerville "Jinky Bitrics" R. Luistro, Marjorie Ann A. Teodoro, Eduardo "Bro. Eddie" C. Villanueva, Edgar M. Chatto, Maria Vanessa C. Aumentado, Dante S. Garcia, Angelica Natasha Co, Carlito S. Marquez, Ruth Mariano-Hernandez, Solomon R Chungalao, Janice Z. Salimbangon, Rodolfo "Ompong" M. Ordanes, Mark O. Go, Rosanna "Ria" V. Vergara, Sonny "SL" L. Lagon, Joseph Stephen "Caraps" S. Paduano, Sergio C. Dagooc, John Tracy F. Cagas, Ching B Bernos, Ernesto M. Dionisio Jr., Peter John D. Calderon, Ramon Rodrigo L. Gutierrez, Nicanor M. Briones, Alfelito "Alfel" M. Bascug, Florida "Rida" P. Robes, Jose Gay G. Padiernos, Adrian Michael A. Amatong, Josephine Veronique "Jaye" R. Lacson-Noel, Nelson L. Dayanghirang, Ralph G. Recto, Ricardo T. Kho, Ambrosio C. Cruz Jr., Michael John R. Duavit, Rosemarie C. Panotes, Mario Vittorio "Marvey" A. Mariño, Stella Luz A. Quimbo, Florencio Gabriel "Bem" G. Noel, Ferjenel G. Biron, James "Jojo" A. Ang Jr., Janette L. Garin, Samuel S. Verzosa Jr., Allan U. Ty, Michael B. Gorriceta, Leody "Odie" F. Tarriela, Ramon C. Nolasco Jr., Jose "Bong" J. Teves Jr., Robert Ace S. Barbers, Elizaldy S. Co, Antonio "Tonypet" T. Albano, Wilter Y. Palma, David "Jay-jay" C. Suarez, Bienvenido M. Abante Jr., Jose C. Alvarez, Jose "Joboy" S. Aquino II, Ma. Rachel J. Arenas, Claudine Diana D. Bautista-Lim, Raul Angelo "Jil" D. Bongalon, Fernando T. Cabredo, Mary Mitzi L. Cajayon-Uy, Arthur F. Celeste, Luisa Lloren Cuaresma, Alan "Aldu" R. Dujali, Gerardo "Gerryboy" J. Espina Jr., Ed Christopher S. Go, Ruwel Peter Gonzaga, Roy M. Loyola, Francisco Jose "Bingo" F. Matugas II, CPA, CESO, LLB, Romeo S. Momo, Tobias "Toby" M. Tiangco, Alfonso V. Umali Jr., Joseph Gilbert F. Violago, Divina Grace C. Yu, Maria Carmen S. Zamora, Jose Maria R. Zubiri Jr., Zia Alonto Adiong, Adrian Jay C. Advincula, Cheeno Miguel D. Almario, Loreto S. Amante, Dean Asistio, Bonifacio L. Bosita, Jorge "PATROL" Bustos, Ma. Victoria C. Co-Pilar, Jaime D. Cojuangco, Ricardo S. Cruz Jr., Sittie Aminah Q. Dimaporo, Antonieta R. Eudela, Wowo Fortes, Jaime R. Fresnedi, Edwin L. Gardiola, Charisse Anne C. Hernandez, Jefferson F. Khonghun, Daphne A. Lagon, Carmelo "Jon" B. Lazatin II, Wilbert T. Lee, Antonio B. Legarda Jr., Allen Jesse C. Mangaoang, Doris E. Maniquiz, Bai Dimple I. Mastura, Juan Fidel Felipe F. Nograles, Emmarie "Lolypop" M. Ouano-Dizon, Arnan C. Panaligan, Augustina Dominique "Ditse Tina" C. Pancho, Salvador A. Pleyto, Ramon Jolo B. Revilla III, Eulogio R. Rodriguez, Princess Rihan M. Sakaluran, Dimszar M. Sali, Ma. Alana Samantha T. Santos, Joseph S. Tan, Caroline L. Tanchay, Christopherson "Coco" M. Yap, Wilfrido Mark M. Enverga, Marie Bernadette G. Escudero, Greg G. Gasataya, Peter B. Miguel, Roman T. Romulo, Laarni Lavin Roque, Irene Gay F. Saulog, Christian Tell A. Yap, Ronald V. Singson, Jurdin Jesus M. Romualdo, Noel "Bong" N. Rivera, Shernee A. Tan-Tambut, Carl Nicolas C. Cari, Emigdio P. Tanjuatco III, Francisco Paolo P. Ortega V, Linabelle Ruth R. Villarica, Jeyzel Victoria C. Yu, Faustino "Inno" A. Dy V, Gabriel H. Bordado Jr., Angelo Marcos Barba, Kristine Alexie B. Tutor, Isidro T. Ungab, Richard I. Gomez DPA, and
Ma. Lucille L. Nava.
The bill said the CDC shall be the technical authority on "forecasting, analysis, strategy, and standards development for the prevention and control of all diseases of public health importance and health security events, whether domestic or international in origin."
It is also tasked the CDC to coordinate with global CDCs and act as the national focal point of the Philippines for International Health Regulations (IHR) hazards.
HB 6522 enumerates the objectives of the proposed law as follows:
(a) Protect the Filipino people from the impact of all diseases of public health importance;
(b) Develop policies, plans, and protocols to improve on all identified areas in the International Health Regulations (IHR) hazards;
(c) Clarify governance, decision-making, communication, and coordination processes and protocols related to identifying, diagnosing, forecasting, preventing, controlling, eliminating and eradicating, and monitoring diseases of public health importance;
(d) Ensure swift, coordinated, and data-driven surveillance and response through the Department of Health (DOH), Epidemiology and Surveillance Units (ESUs), public health laboratory systems, points of entry, and Disaster Risk Reduction and Management (DRRM) system;
(e) Provide the overall national framework and strategic direction for the establishment of a health laboratory system;
(f) Maintain a pool of in-house experts that shall serve as the technical authority who shall provide evidence-informed guidance on standards, technologies, and analytics for epidemiology, disease control, prevention, elimination, eradication, health emergency preparedness and response; and
(g) Ensure the development and implementation of a shared risk and crisis communication plan with the DOH and the Food and Drug Administration (FDA).
The bill also enumerated what constitutes as a public health emergency, which includes – but not limited to – the following: bioterrorism; appearance of a novel or previously controlled or eradicated infectious agent or biological toxin; natural disaster; chemical attack; or nuclear attack or accident.
Also, the CDC will be headed by a Director General, and is also mandated to establish "component centers" that will lead and coordinate the major functions of the CDC, such as the Center for Health Statistics (CHS), Center for Epidemiology and Surveillance (CES), Center for Health Evidence (CHE) and the Center for Health Laboratories (CHL).
Under CDC are also the following offices that will provide support for the component centers: Office for Health Economics, Office for Policy and Planning and Office for Administration, Finance, and Legal Affairs, along with regional CDCs with their own counterpart CHS, CES, and CHL.
All currently existing agencies with similar functions as the component centers, such as the different units of the Research Institute for Tropical Medicine (RITM), will be transferred to the
CDC.
The measure also outlines a response action in the event of a public health emergency, including the role of each component centers in such cases.
The Food and Drug Administration is also authorized, under the bill, "to issue special authorizations for commodities for public health emergencies" such as vaccines. The measure also provides for the provisions for the purchase of these commodities, including who is allowed to procure them.
AUTHOR PROFILE
Nation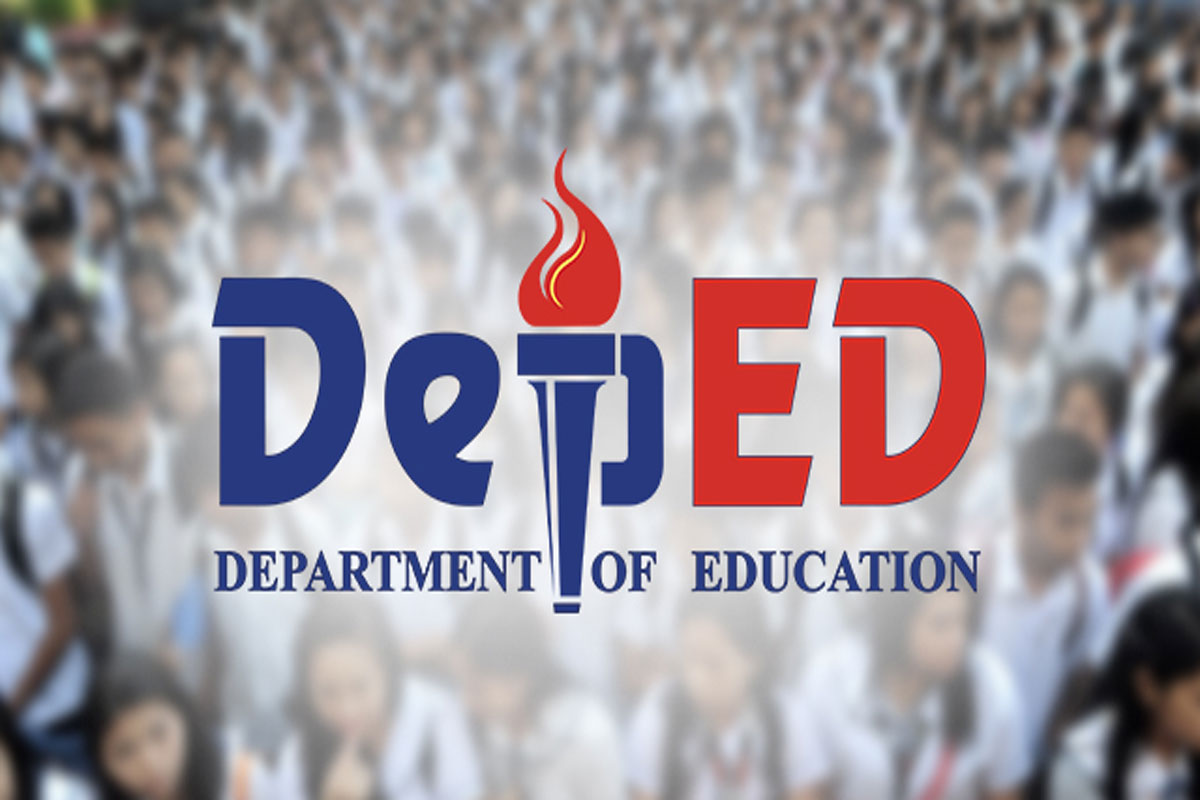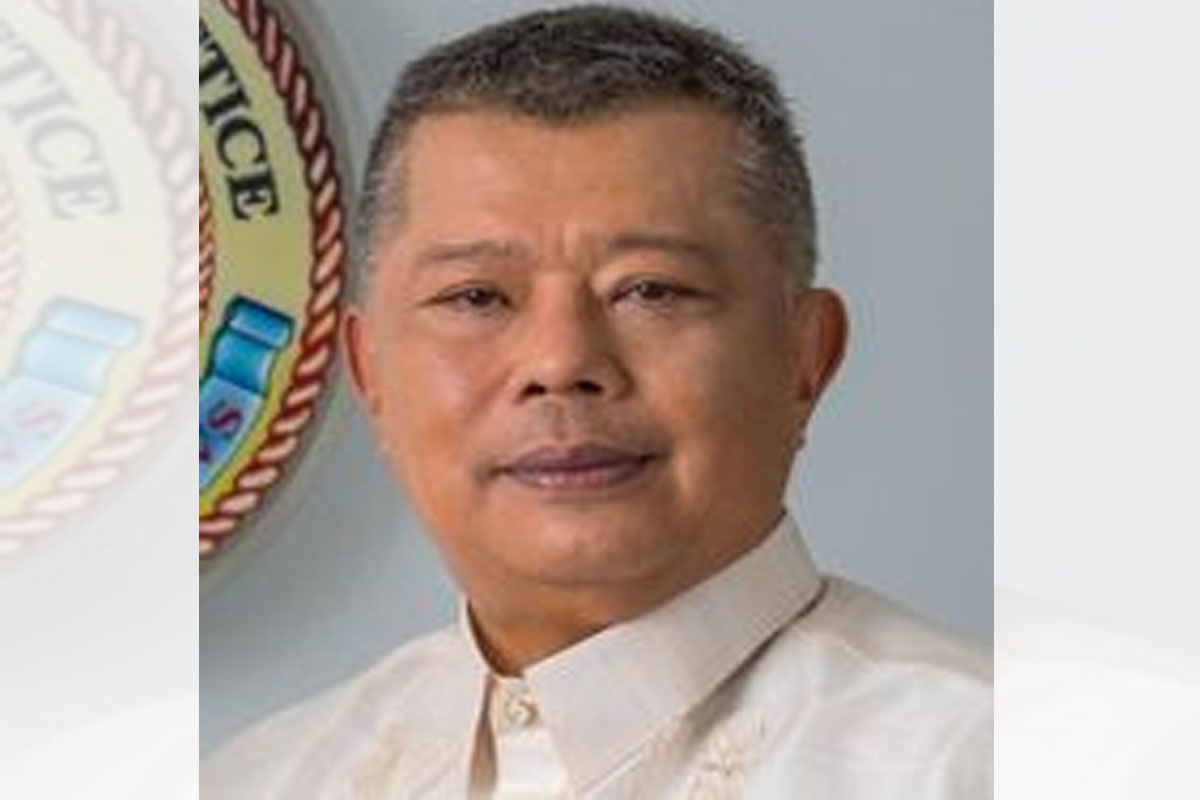 SHOW ALL
Calendar