House okays proposed 4 addt'l Tacloban RTCs
THE House of Representatives on Tuesday approved the third and final reading of House Bill (HB) No. 6587, which seeks to create four additional branches of the Regional Trial Court (RTC) in the Eighth Judicial Region to be stationed in Tacloban City, Leyte, to ensure a speedy disposition of cases and administration of justice in the area.
With an overwhelming 274 votes, the chamber approved the bill during its plenary session. The bill, which would help de-clog court dockets in the region once passed, mandates the Chief Justice of the Supreme Court (SC), in coordination with the Secretary of the Department of Justice (DOJ), to immediately include in the Court's program the operationalization of the additional branches of the RTC.
Some of the principal authors are Speaker Ferdinand Martin G. Romualdez, Reps. Yedda Marie K. Romualdez and Jude A. Acidre of Tingog Party-list, Daphne A. Lagon, Sonny "SL" L. Lagon, Juliet Marie de Leon Ferrer, Elizaldy S. Co, Ramon Jolo B. Revilla III, Edwin L. Olivarez, Stella Luz A. Quimbo, Antonio "Tonypet" T. Albano, Wilter Y. Palma, David "Jay-jay" C. Suarez, Jose C. Alvarez, Jose "Joboy" II S. Aquino, Ma. Rachel J. Arenas, Claudine Diana D. Bautista-Lim, Raul Angelo "Jil" D. Bongalon, Mary Mitzi L. Cajayon-Uy, Arthur F. Celeste, Luisa Lloren Cuaresma, Gerardo "Gerryboy" J. Espina Jr., Ed Christopher S. Go, Ruwel Peter Gonzaga, Teodorico T. Haresco Jr., Roy M. Loyola, Francisco Jose "Bingo" F. Matugas II, Romeo S. Momo, Ma. Lucille L. Nava, Ronald V. Singson, Tobias "Toby" M. Tiangco, Alfonso V. Umali Jr., Joseph Gilbert F. Violago, Divina Grace C. Yu, Jose Maria R. Zubiri Jr., JC Abalos, Zia Alonto Adiong, Adrian Jay C. Advincula, Cheeno Miguel D. Almario, Loreto S. Amante, James "Jojo" A. Ang Jr., Dean Asistio, Maria Vanessa C. Aumentado, Alfelito "Alfel" M. Bascug, Bonifacio L. Bosita, Jorge "PATROL" Bustos, Edgar M.C hatto, Jaime D. Cojuangco, Ambrosio C. Cruz Jr., Ricardo S. Cruz, Jr., Sergio C. Dagooc, Ernesto M. Dionisio Jr., Antonieta R. Eudela, Wowo Fortes, Jaime R. Fresnedi, Dante S. Garcia, Maria Angela S. Garcia, Edwin L. Gardiola, Mark O. Go, Anthony Rolando T. Golez Jr., Ramon Rodrigo L. Gutierrez, Charisse Anne C. Hernandez, Jefferson F. Khonghun, Carmelo "Jon" B. Lazatin II, Wilbert T. Lee, Antonio B. Legarda Jr., Gerville "Jinky Bitrics" R. Luistro, Edward Vera Perez Maceda, Allen Jesse C. Mangaoang, Bai Dimple I. Mastura, Ma. Rene Ann Lourdes G. Matibag, Margarita Ignacia B. Nograles, Emmarie "Lolypop" M. Ouano-Dizon, Joseph Stephen "Caraps" S. Paduano, Arnan C. Panaligan, Augustina Dominique "Ditse Tina" C. Pancho, Salvador A. Pleyto, Eulogio R. Rodriguez, Princess Rihan M. Sakaluran, Dimszar M. Sali, Ma. Alana Samantha T. Santos, Joseph S. Tan, Caroline L. Tanchay, Jocelyn P. Tulfo, Patrick Michael D. Vargas, Rosanna "Ria" V. Vergara, Samuel S. Verzosa Jr., Christopherson "Coco" M. Yap, Wilfrido Mark M. Enverga, Greg G. Gasataya, Ruth Mariano-Hernandez, Mario Vittorio "Marvey" A. Mariño, Carlito S. Marquez, Peter B. Miguel, Laarni Lavin Roque, Luis Raymund "LRay" F. Villafuerte Jr., Irene Gay F. Saulog, and Christian Tell A. Yap.
The bill further provides that the funds necessary for its implementation, including appropriations for personnel services such as salaries, benefits, and emoluments for judges and court personnel, court operations under maintenance and other operating expenses (MOO), and provisions for Halls of Justice or courtrooms to accommodate judges and court staff, shall be included in the annual General Appropriations Act (GAA).
The bill was approved on second reading last January 24.
The proposed law amends Batas Pambansa Blg. 129, as amended, otherwise known as "The Judiciary Reorganization Act of 1980" which created one RTC for each of the 13 judicial regions in the country.
The RTCs have exclusive original jurisdiction over all civil actions in which the subject of the litigation is incapable of pecuniary estimation; all civil actions which involve the title to, or possession of, real property, or any interest therein, where the assessed value exceeds P400,000, except for forcible entry into and unlawful detainer of lands or buildings; and all other cases in which the demand or the value of the property in controversy exceeds P2 million, among others.
It also has exclusive original jurisdiction in all criminal cases, not within the exclusive jurisdiction of any court, tribunal, or body, except those now falling under the exclusive and concurrent jurisdiction of the Sandiganbayan.
AUTHOR PROFILE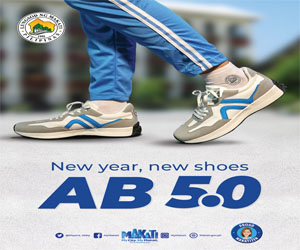 Provincial
SHOW ALL
Calendar