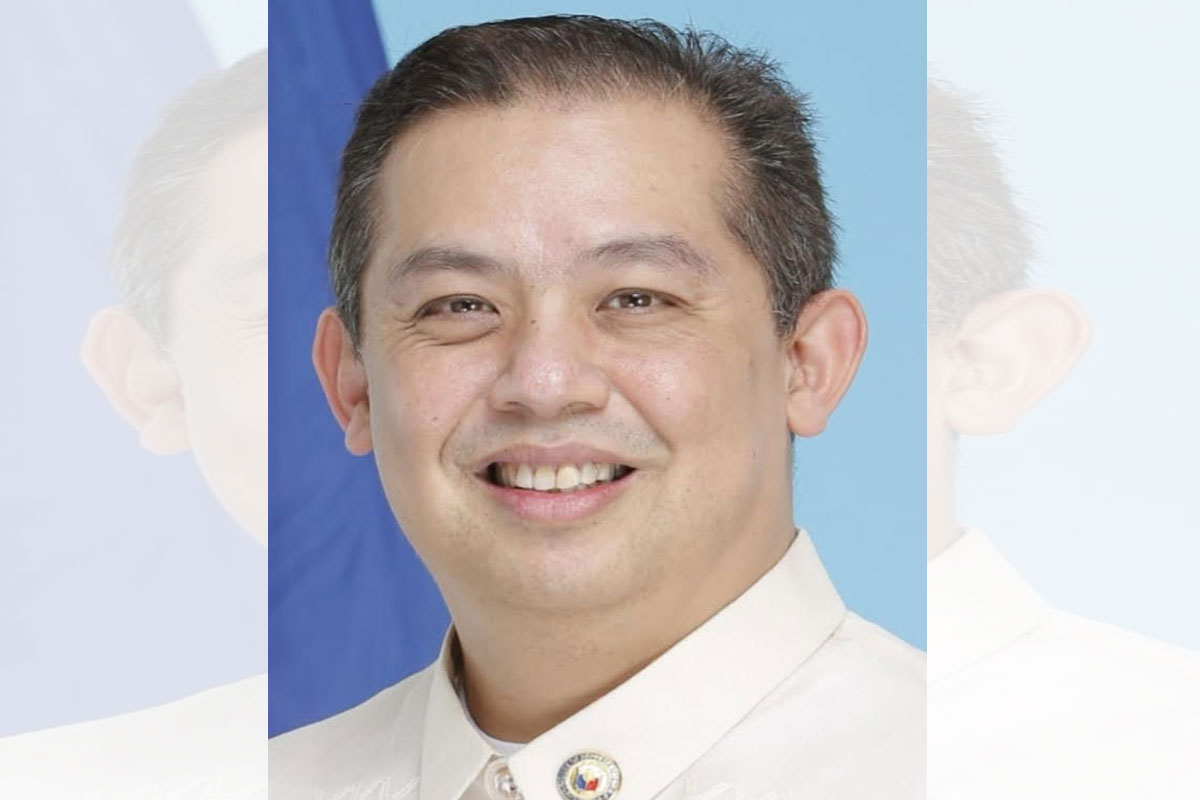 House okays bill regulating net transactions
WITH an overwhelming 245 votes, the House of Representatives on Monday approved on third and final reading a bill regulating internet transactions and protecting consumers as well as merchants.
House Bill (HB) No. 4, authored principally by Speaker Martin Romualdez, is titled, "An Act providing protection to consumers and merchants engaged in internet transactions, creating for the purpose the Electronic Commerce Bureau, and appropriating funds therefor."
The bureau would be under the Department of Trade and Industry (DTI).
The bill is among the first batch of measures filed by Romualdez in the early days of the 19th Congress in July.
The proposed law is one of the priority legislative measures of President Ferdinand Marcos Jr.
The President has called for the enactment of a law establishing "effective regulation of commercial activities through the internet or electronic means to ensure that consumer rights and data privacy are protected, innovation is encouraged, fair advertising practices and competition are promoted, online transactions are secure, intellectual property rights are respected, and where product standards and safety are observed."
In their explanatory note, the Speaker and his co-authors said the internet "has revolutionized our conventional way of buying and selling in ways unimaginable to those that have come before us."
"This bill seeks to promote an environment founded on trust among consumers and merchants as a means to increase the number of e-commerce participants, and ultimately achieve sustainable growth," they said.
It would also "address the need for a singular office that will be responsible to carry out provisions thereof, ensure the implementation of Republic Act No. 8792 or the E-Commerce Act of 2000 and serve as the focal point in the monitoring and implementation of the Philippine e-commerce roadmap," they said.
The bill has been endorsed by the committee on trade and industry chaired by Batangas Rep. Mario Vittorio Mariño.
The proposed law would apply to all internet transactions and to all domestic merchants and foreign entities doing online business in the Philippines.
It would also cover ride hailing service providers.
It defines "internet transaction" as the "sale or purchase of goods or services, whether between businesses, households, individuals, governments, and other public or private organizations, conducted over the internet."
At least one point of these transactions is conducted over the internet but the payment and ultimate delivery of the goods or service may be conducted on or offline.
"E-commerce" refers to the "production, distribution, marketing, sale, or delivery of goods and services by electronic means."
An "online merchant" is "a natural or juridical person, regardless of location, that directly sells, manufactures goods, or offers for sale, any good or service, either individually or through a platform, in the ordinary course of business, over the internet, through a website, an online marketplace, a social media website or application or through other similar means."
"Ride hailing service," on the other hand, refers "to the delivery of food, goods, or other merchandize, or of personal transport services, contracted through an online platform, application, website, webpage, social media account, or other similar platform operated by the provider, regardless of whether the provider is authorized to engage in e-commerce in the Philippines."
The bill details the rights and obligations of all those involved in or doing internet transactions. It provides the means for redress of grievances and resolution of disputes.
It prescribes penalties for violations, including fines of up to P5 million.
The E-Commerce Bureau is envisioned to be the chief regulator of online transactions and implementer of the proposed Internet Transactions Act.
Merchants would be required to register with the bureau.
The DTI secretary would be mandated to order the taking down of any online site that is the object of a complaint after due notice and hearing.
Other authors of bill are House Majority Leader Manuel Jose "Mannix" M. Dalipe, Reps. Yedda Marie K. Romualdez, Ferdinand Alexander A. Marcos, Jude A. Acidre, Wilter Y. Palma, Jurdin Jesus M. Romualdo, Harris Christopher M. Ongchuan, Maria Carmen S. Zamora, Noel "Bong" N. Rivera, Nelson L. Dayanghirang, Shernee A. Tan-Tambut, Zia Alonto Adiong, Jonathan Keith T. Flores, Ralph G. Recto, Lani Mercado-Revilla, Juan Carlos "Arjo" C. Atayde, Carl Nicolas C. Cari, Patrick Michael D. Vargas, Alfred C. Delos Santos, Emigdio P. Tanjuatco III, Ramon Jolo B. Revilla III, Linabelle Ruth R. Villarica, Carmelo "Jon" B. Lazatin II, Richard I. Gomez DPA, Ronald V. Singson, Joey Sarte Salceda, John Tracy F. Cagas, Gus S. Tambunting, Kristine Singson-Meehan, Rex Gatchalian, Kristine Alexie B. Tutor, Josephine Veronique "Jaye" R. Lacson-Noel, Carlito S. Marquez, JC Abalos, Paul Ruiz Daza, Eric G. Yap, Edvic Yap, Jocelyn P. Tulfo, Ralph Wendel P. Tulfo, Jeffrey Soriano, Joseph "Jojo" L. Lara, Rufus B. Rodriguez, Paolo Z. Duterte, Ambrosio C. Cruz Jr., Christopherson "Coco" M. Yap, Michael L. Romero, Gerville "Jinky Bitrics" R. Luistro, Jaime D. Cojuangco, Joseph Gilbert F. Violago, Mario Vittorio "Marvey" A. Mariño, Elizaldy S. Co, Joselito "Joel" S. Sacdalan, Jose C. Alvarez, Maria Angela S. Garcia, Reynaldo S. Tamayo, Jocelyn Sy Limkaichong, Mark O. Go, Faustino Michael Carlos T. Dy III, Irwin C. Tieng, Anthony Rolando T. Golez Jr., Maria Jamina Katherine B. Agarao, Maria Vanessa C. Aumentado, Ernesto M. Dionisio Jr., Antonieta R. Eudela, Dante S. Garcia, Ivan Howard A. Guintu, Rhea Mae A. Gullas, Ma. Rene Ann Lourdes G. Matibag, Sancho Fernando "Ando" F. Oaminal, Augustina Dominique "Ditse Tina" C. Pancho, Steve Chiongbian Solon, Aniela Bianca D. Tolentino, Anna Victoria Veloso-Tuazon, Ricardo S. Cruz Jr., Margarita Ignacia B. Nograles, Ma. Cynthia K. Chan, Maria Fe R. Abunda, Jane T. Castro, Dimszar M. Sali, Rosanna "Ria" V. Vergara, Stella Luz A. Quimbo, Solomon R Chungalao, Lord Allan Jay Q. Velasco, Felimon M. Espares, David "Jay-jay" C. Suarez, Franz Pumaren, Tsuyoshi Anthony G. Horibata, Marie Bernadette G. Escudero, Zaldy S. Villa, Alfelito "Alfel" M. Bascug, Antonino G. Calixto, Ed Christopher S. Go, Romeo S. Momo, Christian S. Unabia, Rolando M. Valeriano, Anna York P. Bondoc, Luz V. Mercado, Claude Bautista, Mercedes K. Alvarez, Wilfrido Mark M. Enverga, Michael John R. Duavit, Gabriel H. Bordado Jr., Wilbert T. Lee, Reynolds Michael T. Tan, Antonio "Tonypet" T. Albano, Bienvenido M. Abante Jr., Jose "Joboy" S. Aquino II, Ma. Rachel J. Arenas, Claudine Diana D. Bautista-Lim, Raul Angelo "Jil" D. Bongalon, Fernando T. Cabredo, Mary Mitzi L. Cajayon-Uy, Arthur F. Celeste, Luisa Lloren Cuaresma, Alan "Aldu" R. Dujali, Gerardo "Gerryboy" J. Espina Jr., Ruwel Peter Gonzaga, Teodorico T. Haresco Jr., Roy M. Loyola, Francisco Jose "Bingo" II F. Matugas, Ma. Lucille L. Nava, Tobias "Toby" M. Tiangco, Alfonso V. Umali Jr., Divina Grace C. Yu, Jose Maria R. Zubiri Jr., Adrian Jay C. Advincula, Cheeno Miguel D. Almario, Loreto S. Amante, James "Jojo" A. Ang Jr., Dean Asistio, Bonifacio L. Bosita, Jorge "Patrol" Bustos, Edgar M. Chatto, Ma.
Victoria C. Co-Pilar, Sergio C. Dagooc, Sittie Aminah Q. Dimaporo, Wowo Fortes, Jaime R. Fresnedi, Edwin L. Gardiola, Ramon Rodrigo L. Gutierrez, Charisse Anne C. Hernandez, Jefferson F. Khonghun, Daphne A. Lagon, Sonny "SL" L. Lagon, Antonio B. Legarda Jr., Edward Vera Perez Maceda, Allen Jesse C. Mangaoang, Doris E. Maniquiz, Bai Dimple I. Mastura, Emmarie "Lolypop" M. Ouano-Dizon, Joseph Stephen "Caraps" S. Paduano, Arnan C. Panaligan, Salvador A. Pleyto, Eulogio R. Rodriguez, Princess Rihan M. Sakaluran, Ma. Alana Samantha T. Santos, Joseph S. Tan, Caroline L. Tanchay, Samuel S. Verzosa Jr., Greg G. Gasataya, Ruth Mariano-Hernandez, Peter B. Miguel, Roman T. Romulo, Laarni Lavin Roque, Irene Gay F. Saulog, Luis Raymund "Lray" F. Villafuerte Jr., Christian Tell A. Yap, Richelle Singson, Edwin L. Olivarez, Jose "Bong"J. Teves Jr., Angelo Marcos Barba, Faustino "Inno" A. Dy V, and Jeyzel Victoria C. Yu.
AUTHOR PROFILE
Nation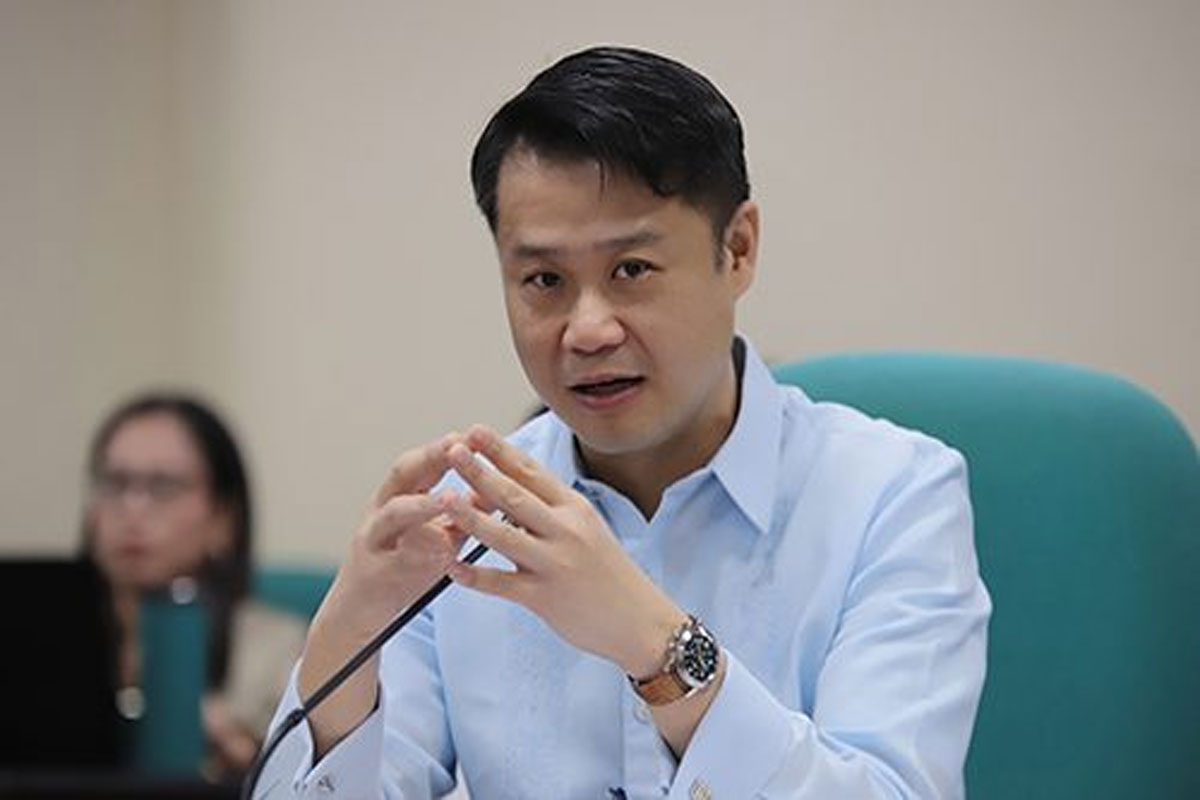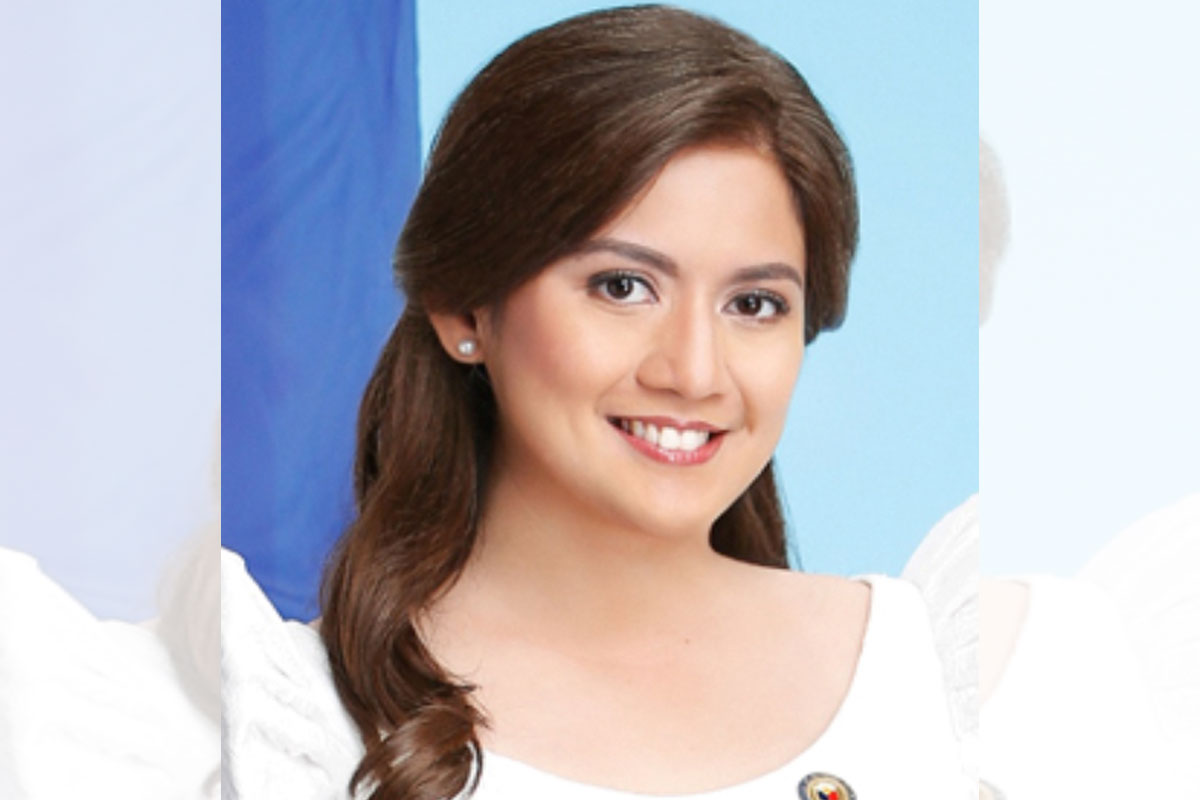 SHOW ALL
Calendar