House Majority Leader and Lakas-CMD Party President Martin Romualdez ( 3rd right), Deputy Majority Leader and Lakas-CMD Executive Vice-President Mikey Arroyo (2nd right) and Deputy Majority Leader and Lakas-CMD VP for Legislative Affairs Xavier Jesus "XJ" Romualdo (right) pay their last respects to former Deputy Speaker and Lakas-CMD Party Provincial Chairperson in Occidental Mindoro Amelita "Girlie" Villarosa during necrological services at the plenary of the House of Representatives. Photo by VER NOVENO
House honors Villarosa
Romualdez: Villarosa the embodiment of what a Filipino woman should be
THE House of Representatives honored on Monday the legacies of former Deputy Speaker Amelita Calimbas-Villarosa of the Lone District of Occidental Mindoro who passed away peacefully on her 78th birthday last May 30, 2021.
Villarosa, Lakas-Christian Muslim Democrats (CMD) provincial chairperson, had served as Deputy Speaker of the chamber during the 14th Congress, and Senior Deputy Minority Leader during the 15th Congress.
The veteran lawmaker also represented the same district during the 11th and 13th Congress.
"Deputy Speaker Villarosa left a void in our hearts too difficult to fill as she was not only a colleague or a friend. She was the embodiment of what we all envision a Filipino woman should be.
Affectionate, yet fearless in expressing her views. Loving, yet fiery in aiding the defenseless. A doting mother, a compassionate aunt, a devoted friend," House Majority Leader and 1st District Rep. Martin Romualdez said during the hybrid necrological services for Villarosa
held at Batasang Pambansa.
"We all knew that she lived long enough to fight for what she believed was the right thing to do —to build a better country that protect the rights and promote the welfare of our women, our children, and our less fortunate brothers and sisters," Romualdez, president of the Lakas-CMD, added.
Villarosa died of aneurysm while undergoing treatment at a hospital in Metro Manila on May 30, the day she marked her 78th birth anniversary.
Among those who delivered their eulogies were Sen. Ramon "Bong" Revilla, former Speaker Jose de Venecia, Jr., ex-President and former Speaker Gloria Macapagal-Arroyo, and Speaker Lord Allan Velasco.
Romualdez also remembered Villarosa, fondly called "Girlie" by family, friends and colleagues, as a "guiding light" to young members of the Lakas-CMD political party.
"As one of the pioneers of our party, the Lakas-CMD, she was a guiding light to us—the young Turks of the party. She was our Executive Vice President for many years and our Chairwoman for a time. She would have been proud to see one of her young Turks now in this podium speaking as House Majority Leader of the 18th Congress," the Leyte 1st District representative said.
"Today, we all grieve because we lost a dear friend. One who is joy to be with, and an inspiration to all. But we lost not only a beloved colleague. Our nation lost a daughter who dreamt big for her bright future," he added.
The Lakas-CMD President described Villarosa as a "trailblazer in Philippine legislation" for crafting laws of national significance when she was part of the majority and even when she was Senior Deputy Minority Leader in the 15th Congress.
"As the first woman Deputy Speaker in Philippine Congress, she single-handedly supervised the Social Services Cluster composed of twelve standing committees in the 14th Congress. That Cluster produced eight laws of national importance and helped steer into approval on Third Reading 617 equally important measures at the end of their term," Romualdez said, also noting that Villarosa's pet bills—the Girl Scouts Philippine Charter and the Social Security Condonation Law—breezed through legislation and were enacted into law in 2009.
According to Romualdez, Villarosa also steered the enactment into law of vital measures including the Magna Carta for Women, extension of the Comprehensive Agrarian Reform Law, Access to Cheaper and Quality Medicine and the Cooperative Code of the Philippines.
"What I consider one of her edifying legacies is her influential role in the passage of the law allowing automated election in the Philippines. That law authorized Comelec to conduct pilot testing of a Computerized Election System in some provinces in 1998, which eventually paved the way for automated national election in 2010," Romualdez noted.
Last June 2, the chamber adopted House Resolution (HR) No. 1841 expressing the House's profound condolences to the family of the multi-awarded legislator.
Villarosa was recognized as "Top Outstanding Legislator" during the 11th, 13th and Fourteenth Congresses; received commendations from the Allied Nations Crusade against Environment Disasters, League of the Press Association of the Philippines, Makati Grade School and Manila Bulletin; and named as an "Outstanding Pro-Women's Agenda Legislator" by the National Centennial Commission.
Villarosa also served as chief of staff, trustee, and treasurer of the Congressional Spouses Foundation, Inc. (CSFI) from 1992 to 1998 during the term of her husband, former Representative Jose T. Villarosa.
She survived her husband and five children, Voltaire Anthony, Mariliza, Frances Joami, Maria Theresa, and Michael Joseph. Mariliza responded to the eulogies.
EX-PRESIDENT ARROYO
Arroyo remembered Villarosa as a loyal ally and a trusted friend who never abandoned her.
"After 2010, Girlie gave me her all by joining me in the opposition when many found it expedient to jump ship. During my hospital incarceration from 2011 to 2016, when many feared being associated with me, she was a constant visitor at the Veterans Hospital," Arroyo said.
"She always brought fruits and goodies and in turn picked for herself some healthy herbs that grew wild right outside by incarceration quarters like what is known as Ashitaba as she believed in organic and herbal food," Arroyo said.
During those bonding moments together, "I got to know more about Girlie's other life. When she was no longer with Congress, she resumed her life as a successful businesswoman."
"In our chats, I learned more about her pre-politics career as a successful financial executive and businesswoman and how in her previous life," Arroyo said.
A firm believer in entrepreneurship, Arroyo said she urged people and my staff to go into business like buy and sell as a hobby.
"She would share with them her own experience as entrepreneur while she had a day job before she joined politics. She encouraged one of my staff, Libby, to buy chicharon in Guagua and sell it in Manila and told her that she used to sell bangus on the side while she was working a white collar job," Arroyo said.
SPEAKER VELASCO
Velasco led the House of Representatives in paying tribute to Villarosa during a the necrological service.
Villarosa served as representative of the lone district of Occidental Mindoro in the 11th, 13th, 14th and 15th Congresses. She was elected Deputy Speaker during the 14th Congress.
In his eulogy, Velasco said Villarosa will be forever remembered for her advocacies on women's rights and issues, rural electrification, decent housing, environmental protection, animal welfare, hospital emergency care, and public health emergency.
The House chief praised Villarosa for strengthening the institution of the Girls Scouts of the Philippines to empower girls of whatever age, and for introducing the Pantawid Pamilyang Pilipino Program (4Ps) or the conditional cash transfer program, which is now one of the government's landmark poverty alleviation and welfare initiatives.
He also hailed Villarosa as a "tireless advocate for tourism of her beloved province of Occidental Mindoro," having helped set up the Apo Reef Natural Park and put Apo Reef, the world's second-largest contiguous coral reef system and the largest in the country, as a top diving destination in the world.
"Smart, motherly, and yet determined and fierce as a tamaraw, Tita Girlie, as Deputy Speaker of the House, made sure that the legislative mill of the 13th, 15th, and especially, the 14th Congresses continued to grind, despite any political and economic disorder," Velasco said.
The Speaker added: "A consensus-builder, she coaxed, mentored, and helped lawmakers pass many laws we enjoy today. More importantly, she empowered other women legislators to assert their own voices within these august halls traditionally dominated by strong-willed men."
Towards the end of the necrological service, Velasco presented to the Villarosa family a legislative memorabilia containing House Resolution No. 182, which the chamber adopted before it adjourned sine die on June 2.
Filed by Velasco, Romualdez and Minority Leader Joseph Stephen Paduano, the resolution expresses the profound condolences of the House to Villarosa's family and loved ones.
Villarosa's daughter, Mariliza Villarosa-Kalaw, expressed her gratitude and appreciation to those who extended their condolences to the family, especially their patriarch former Occidental Mindoro Rep. Jose Villarosa. She also thanked the organizers and participants of the necrological service held in honor of her late mother.
House Secretary General Mark Llandro Mendoza acted as the ceremonial officer during the necrological service, which started with a Requiem Mass presided by Rev. Fr. Luciano Felloni.
AUTHOR PROFILE
Nation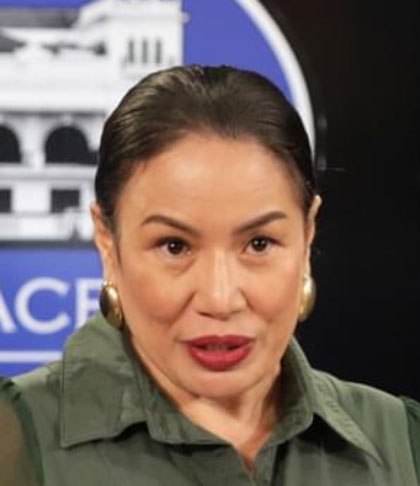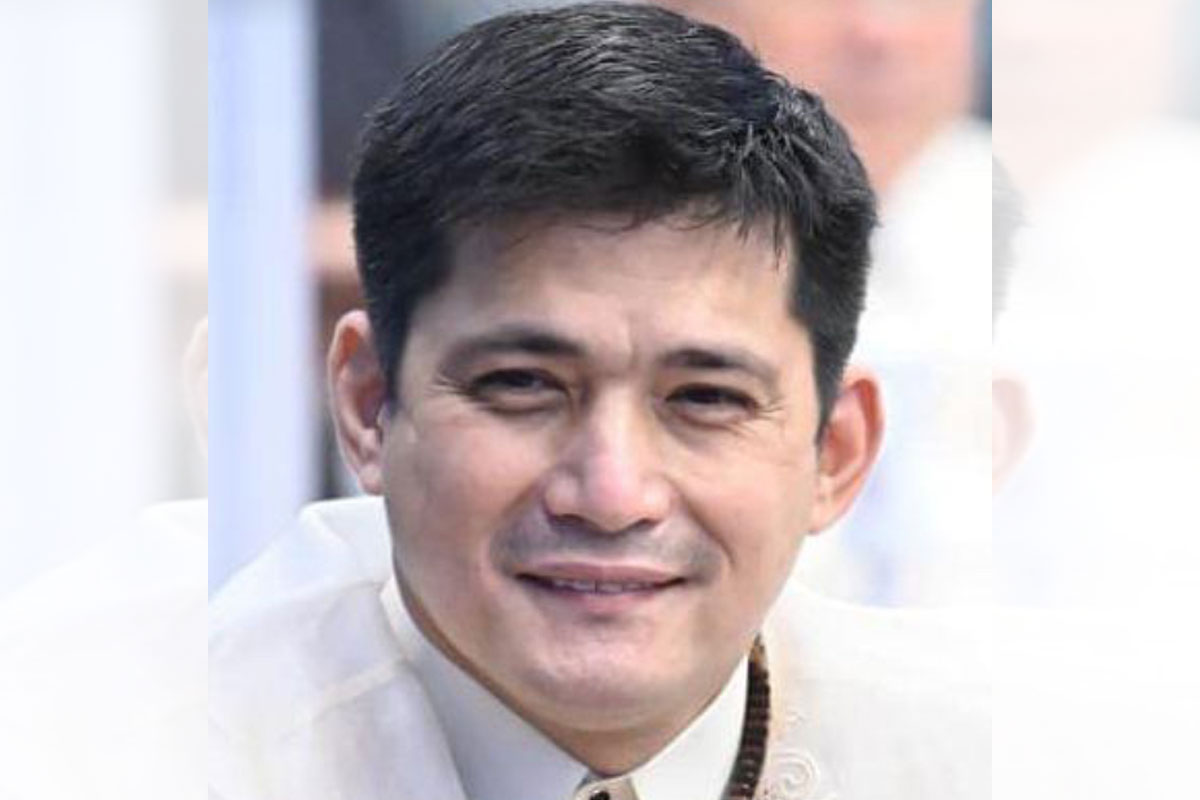 SHOW ALL
Calendar