Speaker Lord Allan Velasco and House Majority Leader and Leyte 1st District Rep. Martin G. Romualdez
House ends regular session of 18th Congress on high note
THE House of Representatives, led by Speaker Lord Allan Velasco and House Majority Leader and Leyte 1st District Rep. Martin G. Romualdez, ended last week the second regular session of the 18th Congress on a high note, passing vital measures that would help Filipinos and the economy recover from the devastating impacts of the coronavirus disease-19 (COVID-19) pandemic.
Lawmakers will return to the Batasang Pambansa on July 26 for the opening of the third regular session and the final State of the Nation Address of President Rodrigo Roa Duterte.
In his closing remarks, Velasco expressed optimism that the reforms and measures enacted by the 18th Congress have "significantly contributed to securing our people's health and welfare and to the hastening of our nation's economic recovery."
"With our people's interest foremost in mind, this House has not let the prevailing health crisis distract from the work that we have needed to do," Velasco said.
He added: "Our priorities are two-fold. One, to help struggling Filipinos who shoulder the brunt of the pandemic especially those who were afflicted, the families left behind, and those whose livelihoods were severely affected. And two, to revive and hasten the recovery of our country's economy."
As of June 1, the House has enacted 91 laws, 56 of these have been signed into law by President Rodrigo Roa Duterte during Velasco's term as Speaker. It has also approved 665 bills on third reading and adopted 192 resolutions.
Before the sine die adjournment, the House approved two vital measures designed to help the country bounce back better from the pandemic: the proposed Bayanihan to Arise as One Act or Bayanihan 3 under House Bill No. 9411, and the Resolution of Both Houses No. 2 (RBH 2). Both measures were authored by Velasco.
Velasco said the House leadership is "working closely" with the Executive to push for the Bayanihan 3, which proposes a P401-bilion lifeline assistance to individuals, families and businesses affected by the health crisis.
"This emergency lifeline measure is urgent and imperative for the simple reason that our people still need help," Velasco said. "As such, our collective resolve to pass a third relief package for our kababayans is apparent."
The Speaker also took time to thank his colleagues, particularly the 251 members who voted in favor of RBH 2.
"Through our open deliberations, we continue to show that the House of Representatives will always champion democratic ideals and promote the integrity of democratic institutions and processes," Velasco said.
"We successfully pushed for the approval of [RBH 2], which seeks to amend the economic provisions of the 1987 Constitution that would allow future Congresses to pass laws lifting current restrictions on foreign investors, which we believe would greatly help spur investments that would, in turn, help our economy recover faster from the current downturn," he added.
As the vaccination rollout continues, Velasco called on his fellow lawmakers to support the country's COVID-19 immunization program. "Tulungan po natin ang DOH (Department of Health) sa ating Resbakuna Kasangga ng Bida program, at sama-sama tayo sa Bida Bakunation."
"We are in a unique position as representatives of our constituencies to advocate to each and every Filipino that the country cannot beat COVID-19 if we do not get vaccinated," he added.
The House chief shared the achievements of the 18th Congress with House members, the Secretariat, and congressional staff and employees, as he thanked them for their "valuable work for the country."
He made special mention to the Deputy Speakers, Romualdez, Minority Leader Joseph Stephen Paduano, members of the Committee on Rules, all committee chairpersons, Secretary General Mark Llandro Mendoza and Sergeant-at-Arms Mao Aplasca.
"All these accomplishments are our collective achievements. Bound by a spirit of unity, let us now move forward and meet the new challenges as they confront us, ever knowing that the work we do today, we do for our people," Velasco said.
He continued: "It is my hope that the positive reforms that we have started in the 18th Congress continue. With eagle-eyed vision and determination, let us all remain vigilant and committed to serve our people. Naniniwala ako na tulad ng Agila: tatatag, tataas at lilipad tayo nang sabay-sabay sa mga susunod na araw."
Before delivering his closing speech, Velasco led the House in paying tribute to seven members of the 18th Congress who have passed on:
Representatives Rodolfo Albano Jr. (LPGMA Party List), Nestor Fongwan (Benguet), Marissa Lourdes Andaya (Camarines Sur, 1st District), Francisco Datol Jr. (Senior Citizens Party List), Maria Bernardita Ramos (Sorsogon, 2nd District), Raul Del Mar (Cebu City, 1st District), and Resurreccion Acop (Antipolo City, 2nd District).
AUTHOR PROFILE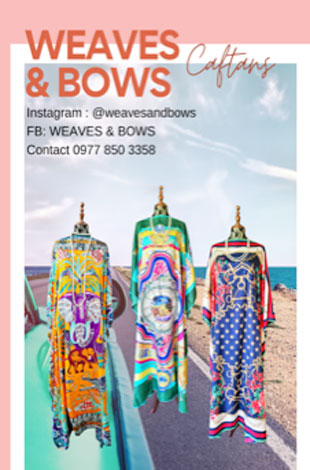 Nation
SHOW ALL
Calendar