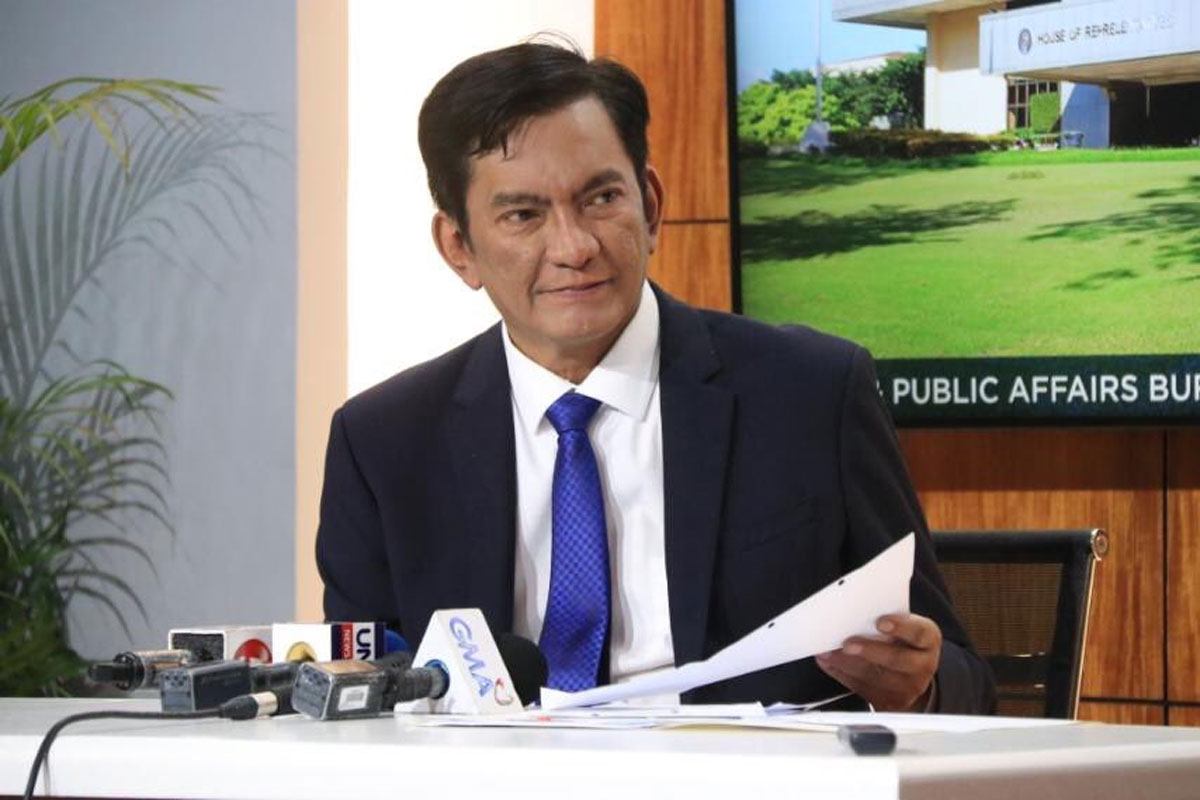 House body to ensure effective implementation of CREATE Act
HOUSE committee on ways and means chairman Joey Sarte Salceda of Albay on Sunday said his panel will focus on the effective implementation of the Corporate Recovery and Tax Incentives for Enterprises or CREATE Act, a fiscally sustainable framework for military pensions, and a bevy of tax administration and enforcement measures when Congress resumes its session this Monday.
"We are trying to avoid new taxes, unless they are for sectors that won't get hurt by taxes, like POGO or e-sabong. Our focus now is really to secure the legacy of President Duterte's tax reforms and to work on what we still can with the final year," Salceda said.
Given "both the fiscal importance and the support of the executive," Salceda said that the committee will continue to hold regular meetings and is even ready to meet an extra time every week to finish its priorities.
Salceda said that the main priority "is ensuring CREATE is implemented well. The Department of Finance committed to an IRR (Implementing Rules and Regulations) date of May 17. I hope we get it
by then, because CREATE is only really as good as implementation."
He also said that his House Bill (HB) No. 9271, or the Fiscal Framework for Military and Uniformed Personnel (MUP) Pension has the support of the President's economic team and of the House leadership. MUP pension reform was a SONA priority in both 2019 and 2020.
"MUP pension reform will be painful but crucial. It's some pain now or very big pain in the future. The unfunded pension liabilities, according to the GSIS, amount to some P9.6 trillion pesos based on 2019 data. It's a serious threat to our economic prospects in the long-term."
Salceda also saidchis committee will defend in the plenary four crucial tax bills: the fiscal regime for mining, the VAT administration reform for the digital economy, the Ease of Paying Taxes Act, and the general tax amnesty with automatic exchange of information, subject to DOF revisions.
"Everything is ready, except the language on general tax amnesty with AEOI. We're waiting on the DOF for that one," Salceda said.
Other tax administration and enforcement measures Salceda's committee is working on include:
• Measures against illicit tobacco trade, including of RR 9-2015 on exemptions from tax stamps for cigarettes meant for exports, stronger mechanisms to prevent leakages;
• Measures to counter sweetened beverage tax violations;
• Rationalizing import process for agricultural imports, preventing industry capture of import clearance processes, and stronger enforcement against agricultural smuggling; and
• Improving internal revenue administration by accelerating e-invoicing, harmonizing transfer pricing regulations, and expediting the digitalization program of the BIR, and promoting voluntary compliance with easier taxpayer experience.
• Improving fiscal sustainability of government exposures to ODAs and PPPs (by enacting remaining provisions of my 1998 Subsidy Council Act on government guarantees and other national government exposures); and
• Preventing the use of ecozones and customs bonded warehouses for smuggling.
"We will continue to be busy until the last day of our term. In fact, this final year is important, because it's the last chance under President Duterte's administration to smoothen out the implementation of already enacted reforms, and to pursue the remaining packages," Salceda said.
AUTHOR PROFILE