House body okays BI modernization
THE House committee on justice has approved the proposed modernization of the Bureau of Immigration (BI).
The committee, chaired by Rep. Juliet Ferrer of Negros Occidental, on Wednesday decided to consolidate six related bills, including Bill No. 3300 authored by Cagayan de Oro 2nd District Rep. Rufus Rodriguez, who served as immigration commissioner during the Estrada administration.
"Our immigration law, which is Commonwealth Act No. 613 enacted in August 1940, is 82 years old. It is already obsolete. It needs updating to meet present immigration needs," Rodriguez said.
He added that the 1940 legislation "has ceased to be responsive to present-day conditions and realities."
Rodriguez also said recent events have shown that "many aliens in the country have been involved in organized crimes, including kidnapping, smuggling, human trafficking, labor recruitment, illegal gambling, and terrorism."
"Our new immigration law proposals aims to make the BI more responsive to the challenges and developments of migration and immigration, which require streamlining and modernizing the bureau and expanding its powers and functions," Rodriguez stressed.
He added that former President Rodrigo Duterte, former justice secretary and now Solicitor General Menardo Guevarra and BI officials during the Duterte administration had pushed for the passage of an improved law.
The Cagayan de Oro solon lamented that while the House in the 18th Congress had approved his proposal, the Senate had failed to pursue its enactment.
The proposed new immigration law would define the powers and functions of the immigration bureau and create a board of commissioners composed of a chairperson with two deputy commissioners.
Among other powers, the board would be mandated to decide on cases or applications relative to deportation, revocation of immigration status, reacquisition and retention of Philippine citizenship, issuance and revocation of visas and permits, and legalization of residence in accordance with law.
The board could cite and punish persons appearing before it for contempt in relation to the discharge of its quasi-judicial functions.
It could impose reasonable fees for transactions the public makes with the BI.
The proposed law would allow the bureau to retain 30 percent of its collections, provided the retained amount does not exceed P1.2 billion a year.
It would establish an Immigration Trust Fund that could be used for the procurement of modern equipment, payment of employee benefits and for the professionalization of personnel through trainings, seminars and career advancement programs.
The proposed law also upgrades the salaries of BI officers and personnel: from Salary Grade (SG) 11 to 13 for those with the rank of Immigration Officer 1, from SG 13 to SG 15 for Immigration Officer 2, from SG 16 to 18 for Immigration Officer 3), and from SG 19 to SG 20 for Senior Immigration Officer.
AUTHOR PROFILE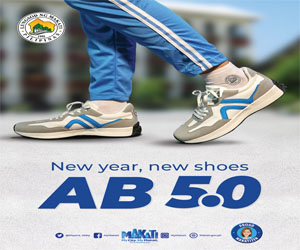 Nation
SHOW ALL
Calendar