Hot seat for NCAP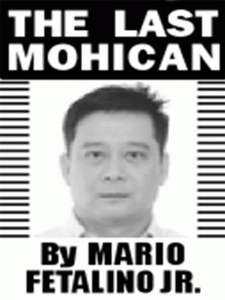 AT last, a serious look is being taken at the highly punitive no-contact apprehension policy (NCAP).
NCAP has been pestering motorists for quite some time now.
Because of this policy, many of our road users were made to pay hefty sums to regulatory agencies against their will.
But they could now probably find relief in a lawmaker probing the implementation of the policy that imposes "enormous" traffic fines even for minor violations.
Surigao del Norte Representative Robert Ace Barbers has received reports and complaints from motorists being penalized with enormous fees "without due process of law".
While the intent of NCAP to discipline erring drivers is laudable, the public should be enlightened about the details of its implementation to curb or stop abuses by the implementors.
Under the NCAP system, the Metro Manila Development Authority or local government units concerned issue notices or citation and mail them directly to the vehicles' registered owners.
Non-payment of dues or fines on a specific period of seven days meant that violators' vehicles would not be accommodated for re-registration.
Barbers pointed out that the NCAP implementation could become an additional burden for motorists and a source of corruption institutionalized by the state.
The NCAP system is laudable since the intent is to discipline erring, abusive or wayward drivers. But the implementors are allegedly imposing excessive fines.
They could be violating the Constitution since there is no due process of law. Likewise, there is no law, ordinance or regulation prohibiting vehicle registration due to non-payment of fines for traffic violations.
The lawmaker said NCAP is supposed to be implemented by the MMDA in coordination with the Land Transportation Office in all major thoroughfares in the region.
However, some LGUs like Manila, Quezon City, Paranaque and Valenzuela have also adopted the NCAP system in their own localities.
The possibility of overlapping implementation, in which an erring driver could be penalized twice for the same offense by the different implementors is therefore high.
If the MMDA would be the only forum on where these erring drivers caught on NCAP CCTV monitors can file grievances, complaints, protests, then the agency would then virtually become "the accuser, judge and executioner," Barbers said.
The public should also be informed on the details of the private technology or service providers, security related issues, and accountability like where the penalties or fees they collect would go.
Barbers is right. We need a change in our traffic management system. He supports the intent of NCAP.
It won't be long before some other LGUs in NCR and other major urban centers in the country would adopt the same system.
But this early, Barbers said, we need further enlightenment on this policy so that there would be less or no more complaints from motorists.
**
Another relief for motorists was the big-time fuel price rollback of oil companies that started this week.
Caltex, Cleanfuel, Petro Gazz, PTT Philippines, Seaoil, and Shell reduced diesel prices by P2.20 per liter and slashed gasoline prices by P2.10 per liter.
Caltex, Seaoil, and Shell rolled back kerosene prices by P2.55 per liter.
This is the fourth consecutive week that oil firms cut prices of diesel and kerosene products.
According to industry experts, the decline in oil prices in the world market was mainly due to a weak demand outlook.
Uncertainties in the global economy affect demand for petroleum products.
**
For comments, please call or text 09569012811 or email lastmohican2004@yahoo.com
AUTHOR PROFILE
Opinion
SHOW ALL
Calendar