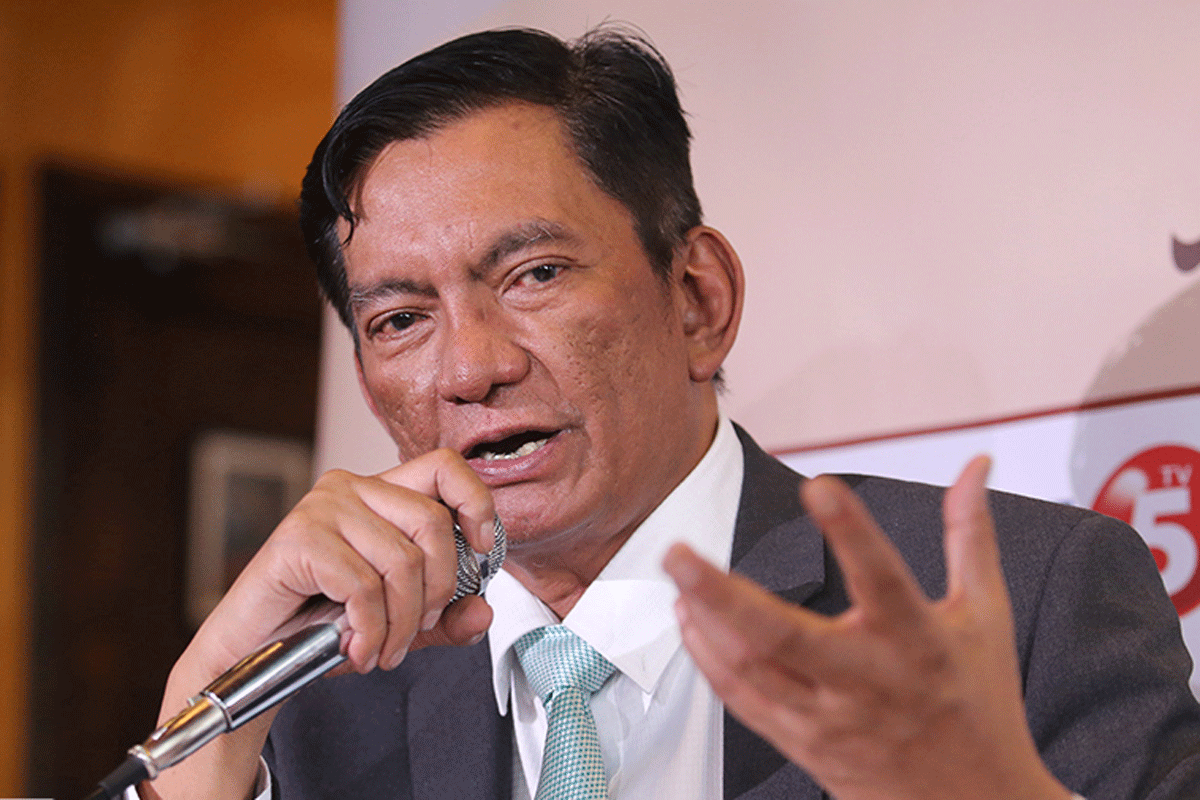 Higher R&D budget, same DOST chief urged
A HOUSE leader has appealed to the incoming administration of presumptive President Bongbong Marcos (BBM) to raise the research and development (R&D) sector budget to 1% of gross domestic product (GDP) over five years and to retain the Department of Science and Technology (DOST) Secretary Fortunato dela Pena in his cabinet.
Albay Rep. Joey Sarte Salceda, chairman of the House Committee on Ways and Means, made the statements during his acceptance speech for the DOST's inaugural HEROES (House of Representatives Exponents of Responsive and Outstanding Engagement in Science) Award.
He is the first recipient of the agency's highest recognition for legislators.
"The 2022 research and development sector budget is 18% higher than it was in 2021. But we need to grow our R&D budget faster than that. It has to increase by 600% to get to a competitive level.
In other words, the budget needs to compound by around 30% instead of 18% every year," Salceda said in his awardee's policy speech.
"Given our current starting point, and assuming the next administration enacts the bill in its first year, by the end of its term, we can reach the 1% of GDP prescribed by the UNESCO as the minimum R&D investment for a country to be competitive," Salceda added.
'Agri, commodities, and energy should be top science priorities'
Salceda also called on the next administration to prioritize "three key policy areas" for science.
"We need to invest heavy research and development on three areas where we do not have adequate scientific exposure: agriculture to feed our people, mining and commodities to feed our industries, and energy to feed our economy," Salceda said.
"On agriculture, the growth in agricultural output has to outpace the growth in population and income combined. That means agricultural output has to grow by around 9% every year for the country to stop bleeding money to imports," Salceda added.
On commodities, Salceda said, "we need to do much more to keep mining fiscally rewarding, commercially viable, and ecologically sustainable."
"Most of our metallic exports are still in ore form. That means the value is added and created to our mineral products elsewhere. Our communities bear the brunt of the ecological damage, but the economic value is created elsewhere," he said.
"The DOST must invest in mining and metallurgical technology to encourage the processing of much-needed minerals here," Salceda added.
"I make this emphasis because in a decade of high global commodity prices, especially for metals and fuels, the only balancing factor for our economy is to at least benefit from higher prices in the commodities we produce and export," Salceda said. "Third, we need to invest in energy independence. It has both economic and geopolitical consequences."
Salceda particularly emphasized the need for nuclear energy, which may find a more receptive administration in a Marcos Jr. Presidency.
"It is the cleanest, most reliable energy source currently available to mankind. To me, it is our best chance at medium-term energy sovereignty. That is why I am championing the Philippine Nuclear Regulatory Commission in preparation for a deeper dive into nuclear energy," Salceda said.
Alluding to the ongoing conflict in Europe, Salceda called on the administration to "Let Russia-Ukraine be the cautionary tale."
"Because Germany rolled back its nuclear energy program over the past decade in favor of natural gas from Russia, its ability to sanction Russia has been severely curtailed by its own economic dependence on Russian gas. We, too, are moving towards imported Liquefied Natural Gas or LNG in our transition from coal and as Malampaya runs out. Let us proceed with caution and our eyes wide open," he said.
'Retain Dela Pena as DOST Secretary'
Salceda also recommended retaining Secretary Dela Pena in the DOST.
"He has been proactive and very efficient with the DOST budget. Secretary Dela Pena has been very attuned to the practical implications of science and technology development in socio-economic development. He has been a great asset to the Duterte administration, and I know he will be a welcome addition to the Marcos cabinet if he is retained," Salceda said.
"His retention will be a very reassuring choice. You need him for climate change, which will intensify during the next decade, for biosafety, for commercialization of R&D, and for other key socio-economic priorities where science is a crucial aspect," he added. By Ryan Ponce Pacpaco
AUTHOR PROFILE