Herd immunity
SENATOR Panfilo "Ping" Lacson has stressed anew the need for the Philippines to achieve "herd immunity" early to enable its devastated economy to recover soonest.
To achieve this, Lacson, a former chief of the Philippine National Police (PNP), was quick to emphasize the importance of having "a stable supply" of vaccines against COVID-19.
He said "if we want to get our pre-pandemic normal back, we must attain herd immunity," adding, to this, Filipinos, now numbering more than 100 million, must be vaccinated.
And we, like other well-meaning people throughout the country, ought to exhaust all legal and creative means to encourage the people to be inoculated against the virus.
Likewise, he urged the government to continue calling on the public to trust in the COVID-19 vaccines, particularly those who are still reluctant to get their jabs done.
"Our people should be convinced of the truth that getting inoculated can save their lives as well as those of their loved ones," Lacson added.
The policeman-turned-legislator thanked the United States government for including the Philippines as one of the first beneficiaries of its COVID-19 vaccine-sharing strategy.
Lacson described as a "gesture of friendship" the inclusion of the Philippines in the US list of recipients of the first 25 million doses of vaccines to be shared.
Aside from Manila, the recipients include India, Nepal, Bangladesh, Pakistan, Sri Lanka, Afghanistan, Maldives, Malaysia, Vietnam, Indonesia, Thailand, Laos, Papua New Guinea, Taiwan and the Pacific islands.
Without doubt, the US government donation is most welcome in the country, which is in dire need of enough vaccines to meet the needs of the more than 100 million Filipinos.
Talaga!
AUTHOR PROFILE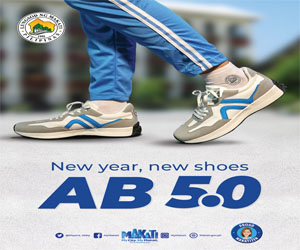 Opinion
SHOW ALL
Calendar