Hemming in harm, sparing millions
Politics needs this: Put common needs ahead of private interests. – Pope Francis
You know what is truly amazing?
It's the power of an idea to bring dramatic change in the lives of people.
More than the moral conviction of legislative proponents on the political correctness of a measure, it is the general belief by intended beneficiaries of its life-changing, world-turning impact that would determine its success.
Near-unanimity in consensus that the proposition provides the way out, an escape hatch from the grip of a deleterious lifestyle renders the mission already more than half complete.
This is because the success rate of any socio-economic policy hinges largely on public acceptance.
When people are convinced or made to believe that something out of the good collective hearts of their representatives would actually, really be good for them, society wins.
But then again, isn't that — upholding the public good all the time – the job of Congress?
And so it came to pass that majority of the affected segment of the population – that is, nine out of 10 Filipino smokers — has come to believe that the enactment of a vape bill by the Senate and the House of Representatives would save lives and help spare millions of Filipinos from a lifetime of smoking by providing them less harmful alternatives.
According to the study conducted by ACORN Marketing & Research Consultants, 94 percent of 2,000 respondents agreed that the government should enact policies to encourage adult smokers to switch to less harmful alternatives to cigarettes, while also ensuring these products are not used by the youth or those below 18 years.
ACORN is the largest independent Asian research network with full-service offices in 11 Asian countries, including the Philippines. It conducted the survey about the attitudes of Filipino tobacco and nicotine consumers from Aug. 3 to 15, 2021, with a sample size of 2,000 legal-age smokers.
Results of the survey commissioned by consumer advocacy group Vapers PH in August last year showed that 90 percent of respondents believe that the government should come up with new ways to reduce the harm caused by smoking cigarettes.
This sentiment is shared among the senators who overwhelmingly approved on third and final reading Senate Bill 2239 or the Vaporized Nicotine Products Regulation bill last month.
Once signed into law by President Duterte, the VNPR bill would regulate e-cigarettes, heated tobacco products, and other vaporized nicotine products while ensuring that they contribute to government revenues.
Senate President Pro Tempore Ralph Recto, the main sponsor of SB 2239, said: "It is good public policy for people smoking to shift to these types [vaporized nicotine] of products" as "there will be less death and less expense on the part of society in treating patients".
Senate President Vicente Sotto III said he has a personal reason for voting "yes" for the bill.
"My brother was a heavy smoker for 45 years. When he switched to heated tobacco now, he has stopped completely smoking and is very healthy," Sotto noted.
Sen. Juan Miguel Zubiri said electronic nicotine products such as e-cigs and HTPs serve as alternatives to cigarettes.
"There's an alternative; until they finally get off these gadgets, let's give them an alternative to a better life," Zubiri said.
Senate Minority Leader Franklin Drilon said he supported SB 2239 in the hope that it could further bring down the incidence of cigarette smoking in the country.
"My vote is for those who want to quit cigarette smoking and turn to vapes and e-cigarettes as cessation aids. If vaporized nicotine products can help millions quit cigarette smoking, then I am willing to give it a chance," Drilon said in voting for the bill.
Sen. Sonny Angara expressed hope that cigarette smoking addiction would be mitigated by a switch to vaporized or vaping products.
"There is anecdotal evidence to that effect from many personal colleagues, even from one of our colleagues," Angara said.
Sen. Richard Gordon said: "There is no justification for smoking, and the only justification is free will. On the other hand, I have a lot of friends who have switched to vaping. And vaping is a soft landing for them."
Studies showed that it is the smoke from combustion that releases harmful substances to the body, and not nicotine, which is a food-grade substance.
Public Health England, the highest health authority in the United Kingdom, acknowledged that e-cigs are 95-percent less harmful than tobacco.
Thus, about a million former Filipino smokers have already switched to novel smoke-free products.
The lower chamber earlier approved its own version of the measure — House Bill 9007 or the "Non-Combustible Nicotine Delivery Systems Regulation Act" on May 25, 2021.
SB 2239 and HB 9007 would be reconciled by a bicameral conference committee and ratified by the two chambers when sessions resume shortly. The reconciled bill would then be submitted to the President for his approval and signature.
Intended to help adult smokers quit cigarettes, the bill has strong measures intended to protect minors from accessing and consuming the device.
It ensures that they would not have access to the vape products, as it bans their sale to and use by minors. The sale, advertising, and promotion of vape products are also to be prohibited within 100 meters of school perimeter and playground.
Use of "flavor descriptors" that unduly appeal to minors in vape products and their display immediately next to products of particular interest to minors are to be prohibited.
The proposed measure has been discussed, tackled, and debated upon for nine years, starting 2013.
Dozens of similar bills have been filed over the years until the House finally approved HB 9007 in May last year; the Senate passed SB 2239 last December 16.
Consumer and tobacco-harm reduction advocacy groups said the VNPR bill would help save the lives of 16 million Filipino smokers.
"We strongly believe that vaping saves lives. This is based on our experience and scientific studies," according to the groups.
Behold God's glory and seek His mercy.
Pause, ponder, act, and pray, people.
AUTHOR PROFILE
Opinion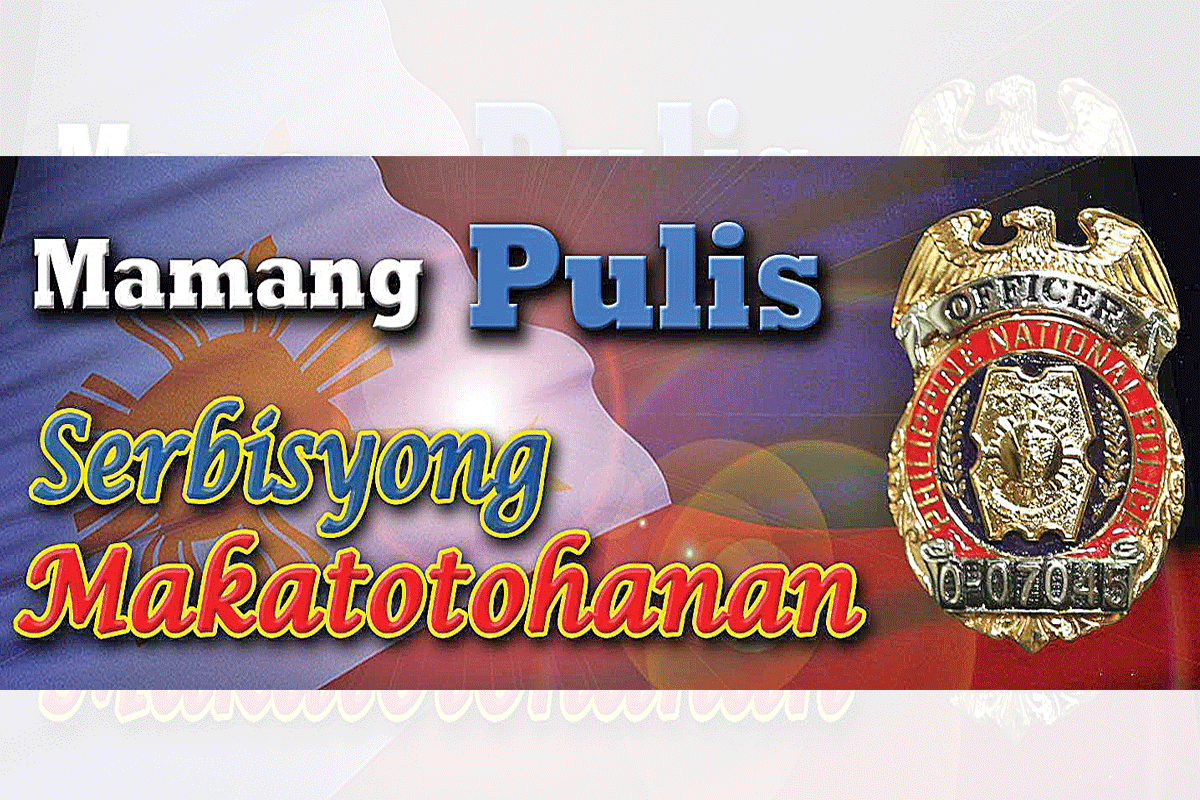 SHOW ALL
Calendar