Guevarra 'unbothered' by latest ICC decision
SOLICITOR General Menardo Guevarra has brushed aside the International Criminal Court's (ICC) decision allowing "war on drugs" victims to comment on the government's plea to halt the tribunal's investigation into the Duterte administration's violent campaign against illegal drugs.
Guevarra stated that as long as the State is granted a fair opportunity to respond to the victims' submissions during the appeals stage, the Office of the Solicitor General (OSG) will not comment further on their involvement.
"The State was never confronted with the complaints of the alleged victims, much less given an opportunity to address the same, during the initial stages of this case," Guevarra said in a message to reporters.
The ICC's appeals chamber, in an 11-page decision, directed the Victims Participation and Reparations Section to collect and send "representations from any interested victims and victim groups and prepare and submit a report thereon by 22 May 2023," to the chamber.
The Appeals Chamber found it appropriate for victims to participate in these appeal proceedings.
The ICC's decision followed the request of 90 applicants "to present views and concerns in the present appeal proceedings" as the chamber acknowledged their plight of being unable to obtain justice and remedies for the crimes committed against their family members.
"The Office of Public Counsel for Victims may submit written observations, not exceeding 40 pages, on the Republic of the Philippines' appeal brief in relation to the general interest of victims by 18 April 2023," the ICC decision stated.
AUTHOR PROFILE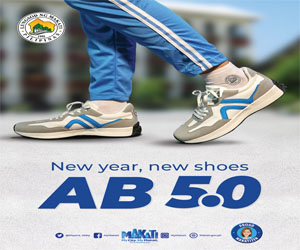 Nation
SHOW ALL
Calendar