Grenade explodes outside BOC exec's house
THE threat of violence against personnel and officials of the Bureau of Customs (BOC), appears to be escalating after a fragmentation grenade was thrown at the house of Deputy Commissioner for Enforcement (DCE) Atty. Teddy Raval in Quezon City in the early hours of Thursday, February 9, 2022.
It was Raval himself who bared the incident in a message to customs personnel and officials.
"A grenade was thrown in front of our house last night and (it) exploded. It damaged several cars parked along the road.
"It is my registered address where our family house is," reads his brief message.
Raval, in a brief message to this writer, said the attack probably occurred between 2:00 and 3:00 a.m. "Thank God, nobody was hurt," he said.
He also requested not to include the exact address of his house in any news report for security reasons.
As deputy commissioner for the Enforcement Group (EG), Raval is in charge of the Customs Police Enforcement Security Service (ESS) and Water Patrol Division.
More importantly, he is also in charge on the BOC side of the government's Fuel Marking Program (FMP) which is crucial in checking the smuggling of oil products all over the country, from their importation down to the level of retail gas stations.
The incident follows another grenade-throwing incident last January 29, 2022, when a fragmentation grenade was thrown at the compound of the ESS at the Port of Manila (POM) early in the morning but fortunately, failed to explode.
Informed of the attack on Raval's house, Comm. Rey Leonardo Guerrero, in a separate message to this writer, said, "Investigation ongoing. We (have) asked assistance from other investigation, security, and law enforcement agencies."
"(We have) alerted our personnel to take precautionary security measures," he added.
Raval's counterpart, Deputy Commissioner for Intelligence (DCI) Raniel Ramiro, said at least two vehicles were damaged as a result of the explosion, adding they have sought the assistance of the Philippine National Police (PNP) and the National Bureau of Investigation (NBI) for the conduct of "parallel investigations."
It can be recalled that 3 frontline customs personnel assigned at the POM and the Manila International Container Port (MICP), have fallen victims to riding-in-tandem suspects.
Before Christmas last year, Atty. Melvin Tan, assigned at the office of Deputy Commissioner for Internal Administration (IAG) Donato San Juan, somehow survived an ambush in Las Piñas City while on his way home despite sustaining at least 7 gunshot wounds.
Eudes Nerpio, section chief at the MICP was not as lucky, however, as he was shot dead last January 7, 2022, in Binondo, Manila.
Nerpio was followed by POM principal examiner Ryan Balite Difuntorum, who also luckily survived a gun attack in Sampaloc, Manila while on his way home last January 14.
AUTHOR PROFILE
Metro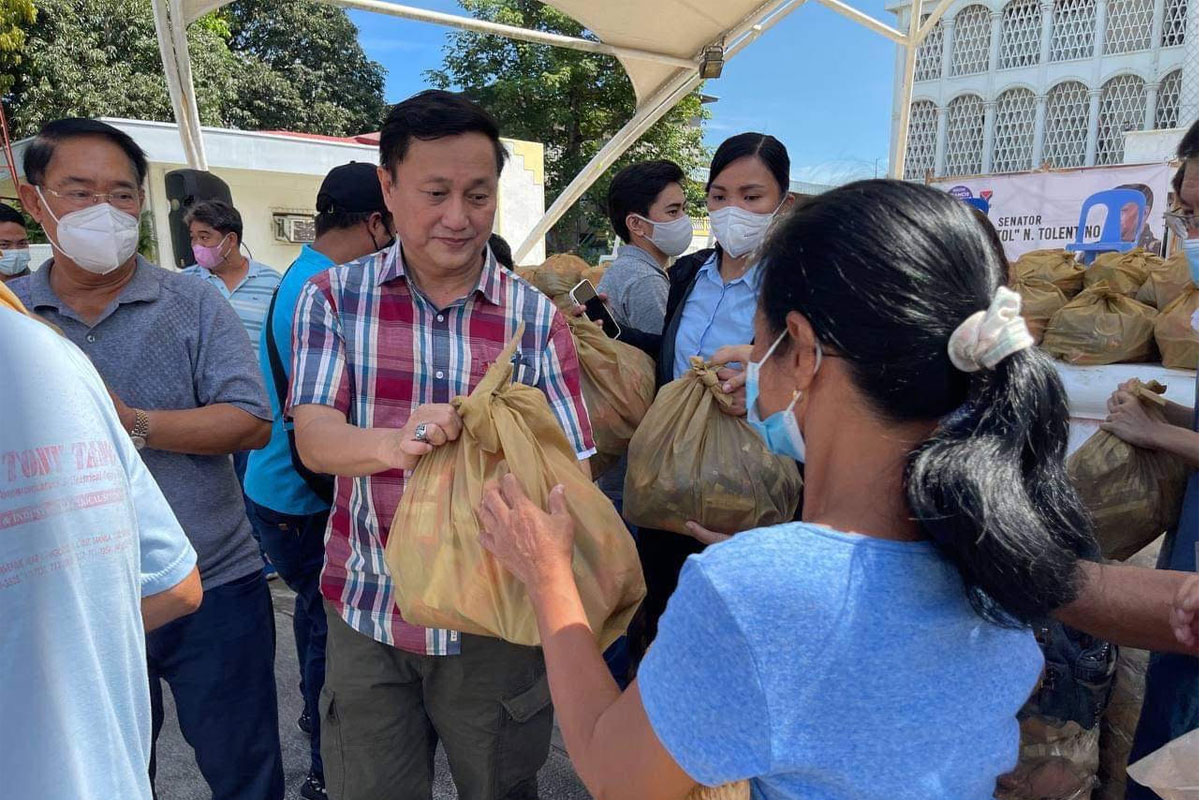 SHOW ALL
Calendar