Gov't agencies to aid CAAP in upgrading airport equipment
To avoid 'glitches' in the future
AN upgrade of existing facilities and replacement of affected equipment was the immediate courses of action agreed by the heads of various government agencies who were briefed Tuesday, January 3, 2023, at the Civil Aviation Authority of the Philippines (CAAP) compound to address the New Year's Day technical "glitch" that downed operations at the Ninoy Aquino International Airport (NAIA).
After CAAP reported their investigation and traced the most likely cause of the glitch, Secretary Jaime J. Bautista of the Department of Transportation (DOTr) said Secretary Ivan John Uy of the Department of Information and Communications Technology (DICT) offered to assist the aviation authority in "updating their equipment and expedite their acquisition."
Uy said, "We will give our full support to DOTr and CAAP to resolve this issue."
National Security Adviser Professor Clarita Carlos suggested declaring such communications and electrical equipment "vital to national security to facilitate the purchase and prevent a repeat of the incident."
CAAP informed Carlos and Department of National Defense (DND) Officer-in-Charge (OIC) Undersecretary Jose Faustino Jr. that "no cybercrime occurred" because the affected electrical equipment could not be accessed from outside the CAAP compound, but a review will still be conducted by cyber-security experts.
NSA adviser said the breakdown of vital infrastructure such as the CNS (Communications, Navigation and Surveillance) system of CAAP "constitutes a threat to national security, so the need for immediate action."
After the top-level meeting, heads and representatives of DOTr, DICT, DND, National Intelligence Coordination Agency (NICA), and Intelligence Service of the Armed Forces (ISAF) inspected the affected facilities/equipment inside CAAP.
AUTHOR PROFILE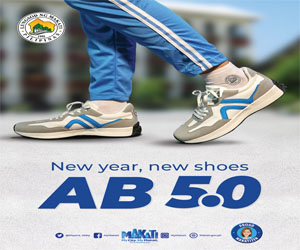 Nation
SHOW ALL
Calendar