Godspeed Sir Gus
I was in Camp Crame around 9 a.m. Friday when I received a text message from a dear friend, former top cop, General Dindo Espina which made me cry: our Boss Gus Villanueva had just passed away. He was 83.
Boss Gus is Augusto Villanueva, the Publisher and Editor-in-Chief of the Journal Group of Publications which publishes the leading English tabloids, People's Journal and People's Tonight.
I've known the Doyen of Philippine sportstwriters and a pillar in Philippine journalism since the day he returned to our office in Port Area n 2005 and yes, he was a helluva kind of a boss, a father, a brother, an adviser to everybody especially his subordinates and other members of the press.
Many have really been devastated by the demise of the Grand Old Man of Philippine journalism, retired and active PNP officials included. It was actually Boss Gus who brought light, fame and honor anew to our old office in Manila i would tell you.
Since he became our Boss, almost all PNP chiefs have made it a habit to visit the Journal Group office and pay a courtesy call on him starting from my Ninong, former PNP chief, Gen. Art Lomibao up to now senatorial candidate, Gen. Gilor Eleazar.
I promised Boss Gus in 2005 that henceforth, I will make sure that every new PNP chief will make it a point that he will first visit the Journal Office and Boss Gus and meet the guy. It was really our pride and honor to be the first to be visited by a new PNP chief among the dozens of newspapers, radio and television stations in the country.
The list is long: Generals Lomibao, Oscar Calderon, Sonny Razon, Jess Verzosa, Raul Bacalzo, Nick Bartolome, Alan Purisima, Espina, Ric Marquez, Ronald 'Bato' de la Rosa, Oscar Albayalde, Archie Gamboa and Eleazar have all visited the Journal Group office to talk to our Boss and have their pictures taken.
The pandemic prevented Generals Pikoy Cascolan and Debold Sinas from making the same visit. PNP chief, Gen. Dionards Carlos and I were also planning to meet Boss Gus in his office this month until the sad news came. Actually, Gen. Carlos is not a stranger to the Boss, he having meet him in our office during the time of Gen. Purisima and de la Rosa.
Many PNP spokespersons actually became good friends of Sir Gus. Four of them became PNP chiefs in the person of Generals Lomibao, Bartolome, Espina and Carlos. During his stint as NCRPO chief, Gen. Espina even made it a point to pay a surprise visit to Boss even without me.
To remove stress, Gen. Espina would sometimes stay in the small room of Sir Gus and have coffee or tea before leaving. When he was already the Chief,PNP, I already scheduled Gen. Albayalde's visit to our office. But days before his appointment, I got a call from Boss Gus asking me who is in his office? When I can't find an answer, he gave the phone to the man who turned out to be Gen. Albayalde. Yes, Albayalde visited the Journal Group twice.
During his official visit, Gen. Albayalde was surprised to see that then NCRPO chief, Gen. Eleazar and the five NCRPO District Directors were already having coffee inside the Boss' office. It was really a wonderful busy afternoon with the PNP chief and the Metro Manila police chiefs meeting and talking with Sir Gus.
When I told him of the demise of Boss Gus, Gen. Gamboa sent me a photo of a framed People's Journal and People's Tonight clippings about him which he received from the latter during his visit to the PJI office. "This frame is dominantly placed in one of the walls of my museum in Bukidnon," the lawyer-member of PMA 'Sinagtala' Class of 1986 told me.
Boss Gus has been a friend to the police force, countless police generals, colonels and the non-commissioned officers since his younger days. His best friend is the late Manila City Mayor, retired Gen. Alfredo 'Fred' Lim' whom I happened to meet during his past birthday celebrations in Manila Hotel.
Many former police aides told me that their bosses would require them to have a copy of People's Journal and People's Tonight in their tables early in the morning since they want to read something about them courtesy of Sir Gus. They include the late Fred Lim and DILG Secretary Bobby Barbers who also used to be a Manila police official like Lim.
He also had the ability to assemble top officials in one place. I remember a time when I contacted past and present PNP spokespersons for a meeting with Boss Gus in our former Makati City office. You know who came on that day? Generals Bartolome, Pol Bataoil, Sammy Pagdilao, Espina and Jun Cruz.
Pagdilao, a lawyer from PMA Class 1979 texted me these words yesterday: "Im sorry to hear the passing of a media stalwart. He was indeed a true friend of PNP and i have a lot of respect for him! May God rest his soul and give comfort to the bereaved family!!-pagdilao
It was Boss Gus who actually conceptualized the highly-successful 'Mamang Pulis' series in People's Journal and People's Tonight which I have been writing since 2007. Last December, the series marked its 14th anniversary with the PNP leadership once again citing its invaluable role in the more than 225,000-strong -strong organization's massive and continuing reform program and campaign against illegal drugs, corruption and terrorism despite the tremendous odds and challenges they are facing amid the new normal.
Gen. Carlos, himself a former PNP spokesperson and chief of the PNP Public Information Office cited the PJI's Monday to Friday series as a vital cog in its public awareness program particularly when it comes to attracting the public trust and support thru its reform program which is now being felt by the public despite continuing criticisms against the organization.
Over the years, Sir Gus had told me he wants to consistently promote the popular advocacies of the organization and daily bring timely, factual and credible news to bring the Philippine brand of law enforcement and police service to a higher level.
Since its debut in 2007, the 'Mamang Pulis' corner has ably personified the PNP's dream of becoming a really highly professional and capable police force truly worthy of the trust and respect of the people.
The 'Mamang Pulis' corner has been an invaluable partner of the PNP in the campaign against all forms of criminality specifically illegal drug trafficking and abuse and corruption apart from being an advocate of its massive transformation program under its P.A.T.R.O.L. Plan 2030 aimed at transforming the PNP into a more credible, effective and efficient police organization.
Gen. Razon brought the idea to Sir Gus and I during our meeting with now Leyte (2nd District) Representative Martin Romualdez and his brother Philip and other PJI editors led by Ma'am Tess Lardizabal and Sir Manny Ces.
As Sir Gus had said, Gen. Razon became the Chief, PNP at a time when the ordinary Filipino feared the cop rather than adored him, when the man on the street considered it safer distancing himself from the cop rather than running to him when in trouble. Thus, the need to have a daily corner that will promote the force in a very positive way.
My family and I join the Villanuevas in mourning the passing of our dear Boss. As his son Dr. Mandy had told me on Friday, they are really very sad that the new normal will prevent them from having a wake for Boss Gus, even a memorial service for the man with such great stature.
Rest in peace Sir Gus. You're really a true friend, a great boss and a father to me and my wife Candy and a doting grandfather to my daughters Kyra and Camille. My wife said it all when she wrote this Facebook post:
"The challenge of leadership is to be strong, but not rude; be kind, but not weak; be bold, but not bully; be thoughtful, but not lazy; be humbled, but not timid; be proud, but not arrogant; have humor, but without folly"
My husband is truly blessed to have a boss like you Sir Gus!. A humble yet efficient leader who treated his staff like family. I wish we could be at least half the prolific writer that you were. Really exceptional. Rest in peace Sir Gus!
Condolences to the family. You will be missed.
Thank you for everything.
AUTHOR PROFILE
Opinion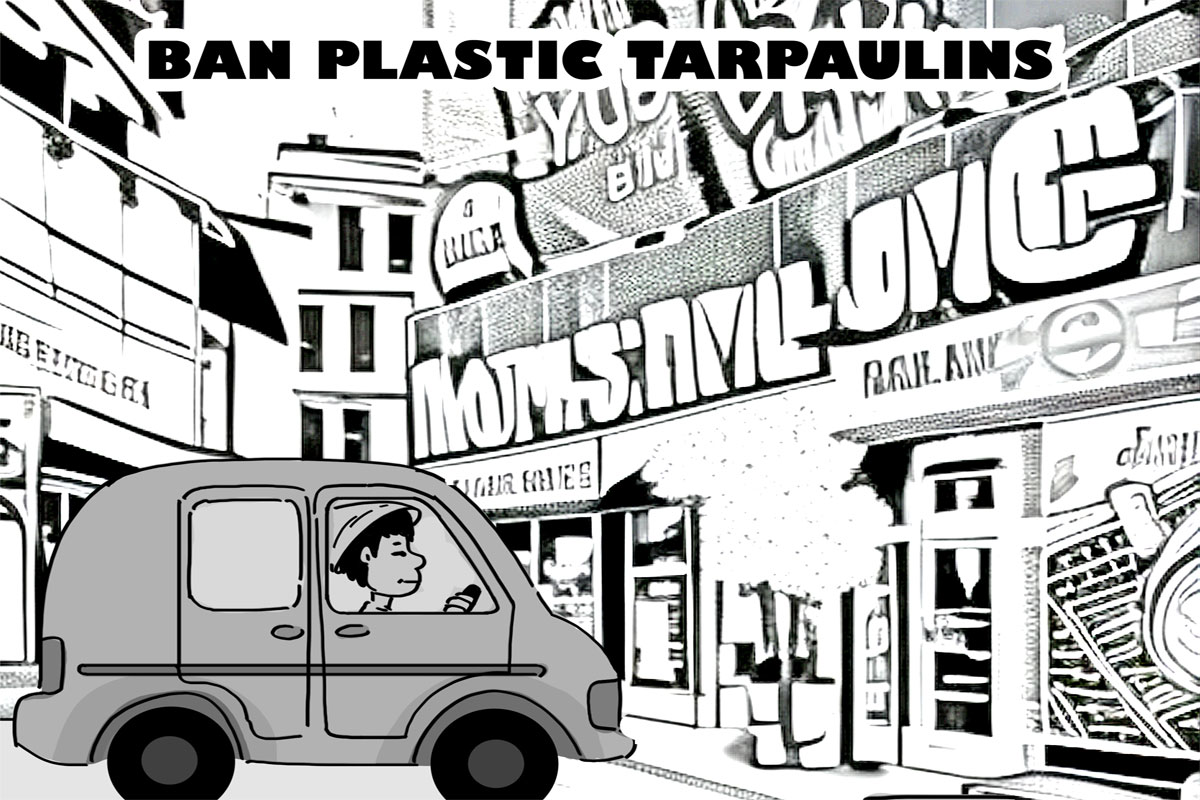 SHOW ALL
Calendar