Gen. Danao's outstanding service makes NCRPO shine
MY dear friend, Andi Garcia of Police Files Tonite, wishes to greet the beautiful and gorgeous Xandi B. Espiritu of Blumentritt, Manila a happy, happy 60th birthday. She turned 60 asof this writing, June 1, 2021. Greetings too from us and the "Belles of Blum."
***
Working very hard but in silence and letting his accomplishments make the noise, PMGen. Vicente Danao, Jr. and his exceptional performance as the chief of the National Capital Region is a clear reflection of the successful accomplishments of the mission and functions of the PhilippineNational Police (PNP) in general.
Under his stewardship, the NCRPO's success can be gleaned from the figures resulting from the continuous, intensified police operations in the fight against illegal drugs wherein a total of2 27.3 kilograms of shabu, 390 kilograms of marijuana and 1,859 pieces of 300 ml Esctacy tablets worth P1.595 billion were seized, among others.
All in all so far, 711 'most wanted' persons and 4,383 other 'wanted' persons were apprehended. Needless to say, said operations led to the downtrend of crime statistics particularly the 'eight-focus crime'.
Ka Enteng Danao is also known for personifying his program "Team NCRPO Serbisyong TAMA: Tapat, May Tapang at Malasakit Para sa Mamamayan," magnified through different programs he launched for the benefit of his fellowmen.
Gen. Danao also endeared himself to the public through the implementation of "Serbisyong Tama Caravan sa Barangay Program and Project Sibol," aimed at reaching out to the most vulnerable sectors of the community.
As the Regional Task Force COVID SHIELD Commander, Gen. Danao tirelessly supervised the implementation of the Inter-Agency Task Force for the Management of Emerging Infectious Diseases guidelines in Metro Manila.
Consequently, he spearheaded the launching of the 'PNP BARANGAYanihan Help and Food Bank' which provides readily-available food supplies for distribution.
The NCRPO's "Libreng Sakay" Program was also initiated to accommodate the needs of the public particularly in the labor sector who have been affected by the limited number of public transport due to the implementation of much stricter quarantine protocols inside the NCR Plus Bubble.
Gen. Danao also continued the programs of the PNP against COVID-19 which include the maintenance of Special Health Care Facilities for NCRPO personnel; conducting a series of Coronavirus Awareness Response and Empowerment Information Drive; conducting regular swab testing for NCRPO personnel; continuous decontamination of offices and roads; cleaning of personnel path walks using the newly procured fire trucks; strict implementation of proper waste management and and distribution of food packs and health kits prioritizing indigent communities within its AOR.
On top of all these, more than 500,000 urban poor beneficiaries were provided with food packs and health kits.
At least, 15 former Communist Terrorist Group (CTG) members and 1,153 CTG Front Organizations have renounced their membership and ideology to embrace the government's call for peace and reconciliation.
Their core leaders and members have been provided with livelihood skills training and cash assistance as a start-up package.
Also prioritizing the welfare of his men, Gen. Danao had provided financial assistance to PNP personnel and their dependents amounting to P2.4 million.
These are the marks of a true leader.
***
Jokjok (from Nicholas San Juan of Moonwalk Village, Paranaque)—- Anak: Nay, bakit po VICTORIA ang name ni ate? /Nanay: Kasi anak dun namin siya ginawa ng Itay mo/Anak: Eh bakit si kuya, ANITO?/Nanay: Ay, tumigil ka na nga ng katatanong LUNETA at baka mapalo kita! Kakain na tayo, tawagin mo na si kuya TAMARAW mo!
***
Direct Hit entertains comments, suggestions or complaints. Please have them emailed to itchiecabayan@yahoo.com or text 0919-0608558.
AUTHOR PROFILE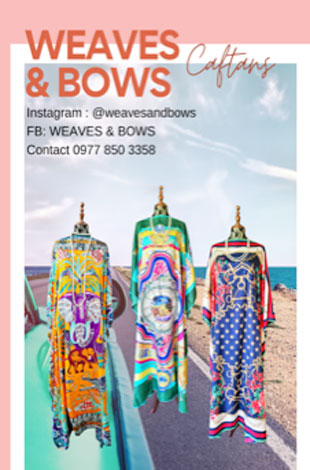 Opinion
SHOW ALL
Calendar