Gatchalian: Bullying an education problem
Padilla: Time for stronger measures
SENATOR Sherwin Gatchalian stressed the detrimental effects of bullying on students as he presided over the Committee on Basic Education's inquiry on the implementation of the Republic Act No. 10627 or the Anti-Bullying Act Monday, February 13, 2023.
During the Senate hearing, Gatchalian raised alarm over studies showing the Philippines as having the highest incidence of bullying, aggression, violence, and offensive behavior in schools among countries in Southeast Asia.
He also cited the 2019 program for International Assessment (PISA) result linking bullying to the decline in the academic performance of Filipino students.
"Bullying is an education problem. And if we want to address learner performance and improve learners' outcomes, we also need to make sure that the school environment is safe, conducive and project confidence for our students," Gatchalian said during the hearing.
Gatchalian who is the committee chairperson said he hopes to hear from government officials and experts whether or not RA 10627 is still responsive and effective in addressing the problem of bullying in the country's schools today.
Based on studies bullying and teen suicide have become hot topics in various chat groups as incidents of student suicide attempts have been recently reported due to bullying.
Under Rep. Act 10627, bullying is any severe or repeated use by one or more students of a written, verbal, or electronic expression, or a physical act or gesture, or any combination thereof, directed at another student that has the effect of actually causing or placing the latter in reasonable fear of physical or emotional harm or damage to his proper, creating a hostile environment at school for the other student; infringing on the rights of other students at school, or materially and substantially disrupting the education process or the orderly operation of a school.
Education Assistant Secretary for Operations Dexter Galban at the hearing reaffirmed the department's commitment to stop bullying among Filipino students nationwide.
Galban said the DepEd has been supportive of the Anti-bullying Act of 2013 and created several units within the department from Child Protection Units to Child Rights Education Desks.
He further said DepEd recently merged the two as the Learners' Rights and Protection Office.
"We have even launched the Learners Rights TeleSafe Contact Centers last November to increase our capacity to gather reports on bullying," Galban said. He noted that the number of bullying cases in schools had increased over the years due to a better reporting system, but dropped from 2019 to 2020 due to the shift to online learning during the pandemic.
Sen. Robinhood Padilla for his part said it is time to push for stronger measures against bullying especially 24/7 mental bullying as more students have access to smartphones and the internet.
Padilla revealed he himself is a victim of bullying during his school days, as he pushed for stronger measures against bullies, especially those with wealthy or influential parents.
"For me, that is what our young people are experiencing now, the mental torture. That is what we have to deal with seriously," Padilla insisted.
AUTHOR PROFILE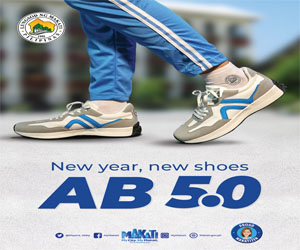 Nation
SHOW ALL
Calendar