FLOP!
Marcial loses semifinal bout to 'Uzbek' fighter
IN a bout worth forgetting, Olympic-bound Eumir Marcial suffered a shutout loss at the hands of Uzbekistan's Saidjamshid Jafarov on Friday evening in the ASBC Asian Elite Boxing championships, leaving his countrymen to doubt his readiness for the Summer Games which is less than two months away.
So much hopes was put on the powerful fists of the veteran Marcial, rated among the finest middleweights in the world and one who's fancied to deliver the first gold medal for the country in the Olympics which kick off on July 23.
But on this night in prosperous Dubai, Marcial was a big, big disappointment.
The boxer who's reportedly at odds with his mother association over financial support lost terribly in the first and third rounds, unable to gain a winning score in the scorecards of the five ring judges.
The final score: 148 for Jafarov; 137 for Marcial.
Two other Filipino fighters who saw action on Friday all lost and settled for the bronze medals, adding salt to the wounds of a
National team preparing for the 31st Southeast Asian Games this December in Hanoi.
Anyway you look at it, the Philippine team stint was a letdown.
But the Association of Boxing Alliances in the Philippines (ABAP, begged to disagree.
"Considering that this was our bxoers' first competitive exercise in over a year, the results were not particularly worrisone. We had mostly new guys in the lineup because our top tier boxers are in Thailand," ABAP secretary-0general Ed Picson said.
"So four bronze medals in an Asian championship is nothing to be ashamed of"
But the top-rated Marcial losing to an 'Uzbek' in a one-sided clash less than two months before the real thing–the Tokyo Olympics–was something to be ashamed of.
"I'm sure Eumir wanted to win so badly in this tournament to show the world he'll be on everybody's lips when he goes to Tokyo," said Daniel Aguila, a boxing fan from Fairview who correctly predicted that Onyok Velasco, Leopoldo Serrantes, and Roel Velasco would win an Olympic medal.
ABAP president Ricky Vargas, meanwhile, said "we are of course saddened by the loss of Eumir Marcial," adding adjustments will have to be made to be and there is some time left.
"That said, I think this should be a wake-up call for all concerned, not just to Marcial," Vargas said.
"We all need to be united behind our four boxers in their quest for Olympic glory. Aside from Marcial, we believe Irish Magno, Nesthy Petecio and Carlo Paalam have equal chances to perform well in Tokyo," said Vargas.
"Our coaching staff, under coach Donald Abnett, has drawn up a comprehensive 10-week program for the final push to the Olympics, attuned to the environment and platform in which the event will be staged," he added.
It was Marcial's first appearance in the ring since he turned pro–and won–last year while training under the guidance of Hall of Famer Freddie Roach in his Wild Card gym in Los Angeles. He drew a bye in the first round and had a walkover win in the quarterfinals.
Marcial's bronze medal was one of the three that went the Filipinos' way on Friday night, the two two being provided by Mark Lester Durens and Junmilardo Ogayre, who campaigned in the light-fly and bantamweight divisions, respectively.
Durens went down against Daniyal Sabit of Kazakhstan by the same 5-0 score, while Ogayre was booted out by top seed Mirazizbek Mirzahalilov of Uzbekistan, also via a 5-0 shutout.
Durens lost to Daniyal Sabit of Kazakhstan by the same 5-0 score, while Ogayre was booted out by top seed Mirazizbek Mirzahalilov of Uzbekistan, also via a 5-0 shutout.
Two days ago, Josie Gabuco settled for the bronze in her division, the team's fourth.
AUTHOR PROFILE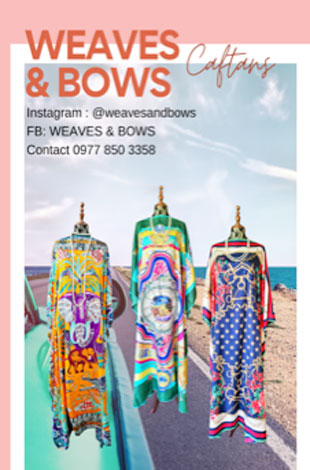 Boxing
SHOW ALL
Calendar