Female immigration exec faces raps for human trafficking
BUREAU of Immigration (BI) Commissioner Norman Tansingco on Thursday welcomed the latest development in the case of a female immigration officer implicated in trafficking of victims to Cambodia.
Tansingco shared that they have received reports that the National Bureau of Investigation (NBI) has initiated a case against said immigration officer, along with three others linked to the case for violation of the country's Anti-Trafficking in Persons Act of 2003, Illegal Recruitment in Large Scale, and Anti-Graft and Corrupt Practices Act.
It can be recalled that last January 15, 6 suspected victims of a crypto trafficking ring were rescued at the BI Clark International Airport after attempting to board a Jetstar flight to Phnom Penh.
The victims initially pretended to be tourists, but were found to have been recruited to in a call center in Cambodia, and were recruited through social media application Facebook.
"The immigration officer involved in this case was immediately relieved, and her case was elevated to the Department of Justice," said Tansingco. "We welcome this latest development in the case against her, and we hope this serves as a warning against any government employee not to associate with traffickers and illegal recruiters.
Tansingco shared that the same immigration officer reportedly processed three victims repatriated last February 26 from Cambodia after being victimized by the trafficking ring.
AUTHOR PROFILE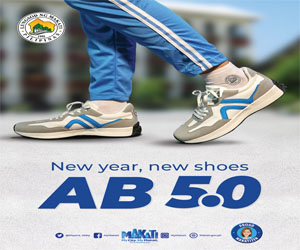 Metro
SHOW ALL
Calendar