Faithful urged to balance relaxation, reflection during Holy Week
CATHOLIC Church officials on Friday urged the faithful who will go on vacation not to forget the true essence of the Holy Week, which starts next week.
According to Fr. Jerome Secillano, Catholic Bishops Conference of the Philippines-Public Affairs Committee (CBCP-PAC) executive secretary, those who will go out of town or take a vacation should balance relaxation and reflection in commemoration of the annual religious activity.
"Make sure that there is a balance in all these physical relaxation activities and the spirtual ones," he said in a telephone interview with reporters.
"If they can go to the beach, why not to the church also? There is a time for beach, there is a time for church," the Catholic priest said.
He noted that the Catholic Church understands that the public, especially those who are working, also need their time to relax during the long holiday, but they must also make time to reflect on their relationship with God.
"We do not expect them to just remain in their houses… It's their right to relax. (But) at least have those liturgical exercises within your grasp. They should still attend those," Secillano said.
Meanwhile, the Diocese of Pasig asked the faithful to make the observance of Holy Week "eco-friendly."
In a social media post, the Diocese's Ministry of Ecology issued 13 tips that will help make their Holy Week observance not harmful to the environment.
It urged the people to take public transport and bike or walk for the Visita Iglesia on Maundy Thursday, to help cut emissions.
The Diocese also urged the faithful to use recycled materials for the makeshift huts for the traditional Pabasa or the Reading of the Passion of Christ; and not to use disposable paper or plastic but reusable containers during the traditional giving or sharing of food called Caridad.
For those going out of the city for their summer vacation, they are encouraged to make their trip plastic-free and trash-free.
The Diocese also called for a litter-free pilgrimage to the churches and shrines; a 'green' Via Crucis (Way of the Cross) may also be done by collecting litter along the way.
The faithful are also urged to decorate the floats for the Santo Entierro (Holy Interment) on Good Friday with energy-efficient and mercury-free LED lamps and with locally-produced flowers and plants. Philippine News Agency
AUTHOR PROFILE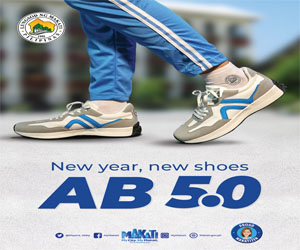 Metro
SHOW ALL
Calendar