Eye for an eye, tooth for a tooth in Bacolod City?
CALL it coincidence–a gruesome coincidence– but three days after still unidentified gunmen shot to death a police anti-narcotics agent in Bacolod City, a 42-year old suspected drug personality recently released on bail was abducted, killed and beheaded by still unidentified suspects last Tuesday.
The beheading of suspect Glen Paul Castillo took place in the same spot in Barangay 38 where Staff Sergeant Joseph Nepomuceno,37, was killed by motorcycle-riding gunmen around 5:15 p.m. last August 29. I was told by many friends that Nepomuceno is a known drug-buster in the city who is well loved by his peers and friends.
PNP chief, General Gilor Eleazar earlier made it clear that SSgt. Nepomuceno's death would not be in vain as he ordered a thorough investigation into the killing of the veteran anti-narcotics officer. The cop suffered multiple gunshots in the body and died literally with his boots on.
The top cop ordered the Bacolod City Police Office and the Police Regional Office 6 headed by Brigadier Gen. Rolly Miranda to leave no stones unturned in the investigation of the murder case and see to it that the killers would be unmasked, jailed and prosecuted to the hilt.
Gen. Eleazar also expressed his deep sympathies to the bereaved family of the cop and ensured that all necessary assistance would be provided for them. He also urged witnesses and persons who may have information to come forward and help authorities bring the perpetrators to justice.
More than 72 hours after a motorcycle-riding assassin attacked SSgt. Nepomuceno without any provocation, Bacolod City was again a scene to a horrific murder case, this time involving Castillo who is on bail for illegal possession of drugs.
Witnesses said that two persons carrying about eight unidentified persons arrived in Rosario Street in Barangay 38—the same area where SSgt. Nepomuceno was killed like an animal—and unloaded what appeared to be a human body before firing their guns in the air past 9 p.m. last Tuesday.
One of the gunmen then alighted from their vehicle, cut off the head of the dead man and placed it on a sack before he and his fellows fled the scene leaving behind the decapitated victim whose hands were cuffed in the back. The already headless man turned out to have been shot and stabbed in the different parts of the body.
A sister of Castillo claimed that her brother was snatched by five unidentified gunmen in his residence in Bgy. Cabug around 8 p.m. last Tuesday. The man and his live-in partner Analie Baldevieso,36, were arrested in a police anti-narcotics operation last August 21 which led in the seizure of nearly P200,000 worth of shabu.
Bacolod City Police Station 1 commander, Major Ramel Sarona said they have positively identified the victim as Castillo. He added that they also recovered a man's head in nearby Bgy. 2 and are determining if it really belonged to Castillo. Also found at the scene were spent caliber .45 and 9mm cartridges.
As of press time, the local police are still investigating if the abduction, killing and beheading of Castillo is related to the murder of the policeman. However, a cardboard signage found beside the headless body said it all.
The cardboard had these printed words: "Bayad sa utang, interes pa lang, capital preparar para suma total. Halong, Bacolod (Payment of debt. This is just the interest, prepare the capital for total payment. Be careful Bacolod)."
DEFANGING PNP 'TIGERS'
I'm referring to Gen. Eleazar's move to impose strict discipline among PNP 'Tigers' or Motorcycle Riding experts whose dangerous stunts in highways have caught the attention of the public.
This week, the top cop said four motorcycle riders -two from the PNP-have been identified and are now undergoing investigation which will get them reprimands. Latest of them are two members of the Traffic Enforcement Unit of the Panabo City in Davao del Norte who were seen on video damaging the side mirror of a passing truck whose driver did not immediately give way to them.
PNP Highway Patrol Group director, Brig. Gen. Alex Tagum said the two are civilian members of the Panabo City Traffic Enforcement Group who will be getting traffic citation tickets for reckless driving.
Myself being a member of HPG Motorcycle Riding Class 1998-Alpha or the HPG Centennial Riders, I can say that the two earned their 'Tuka' or HPG Rider's Badge after undergoing a rigorous motorcycle riding course.
However, they will form part of the statistics of Riders who have been involved in reckless driving acts which were caught on video. In the past, the presence of these Riders including local policemen who have been providing escort service to VIPs and other moneyed clients in Metro Manila and other parts of the country have been the subject of complaints from the public.
There have been countless cases of Riders smashing the sidemirrors of private motor vehicles whose drivers refused to give way while they were passing. These are the Riders involved in the so-called KBL or Kasal, Binyag, Libing racket which has long been banned by the PNP leadership.
This week, Gen. Eleazar also ordered the investigation of two policemen from the Police Regional Office 3 in Central Luzon who were caught on video performing dangerous stunts on their motorbikes while traversing a highway in Zambales.
Although he himself is a certified HPG Rider, Gen. Eleazar said the action of the two in the viral video could not only endanger their lives but also of other motorists on the road apart from the fact that they are grossly violating road rules and regulations.
"May tamang lugar sa mga ganitong klaseng gawain at kailanman ay hindi kasama ang mga pampublikong kalsada dahil maari itong magdulot ng aksidente na ikakapahamak ng mga motorista at ng iba pa nating mga kababayan," he said.
Brig. Gen. Tagum immediately disowned the two. "Definitely these clowns are not HPG Riders coz they are not wearing our prescribed HPG Rider's High Visibility Vest and there are no HPG markings in the right side pannier box attached to their motorcycles," the PNP-HPG director said in an official statement.
Over the years, selected personnel from local police territorial units, the Metro Manila Development Group, the Armed Forces and other law enforcement groups have underwent HPG training which qualified them to be Riders.
However, the PNP-HPG has also produced hundreds of Riders from different civilian motorcycle riding groups as well as VIPs including lawmakers, actors and celebrities and other VIPs.
There have been some HPG-trained civilian Riders who have been sanctioned for violating traffic rules and regulations and using official police insignias on their shirts and putting stickers on their motorbikes and other vehicles as well as using sirens and blinkers which is very much against the law.
AUTHOR PROFILE
Opinion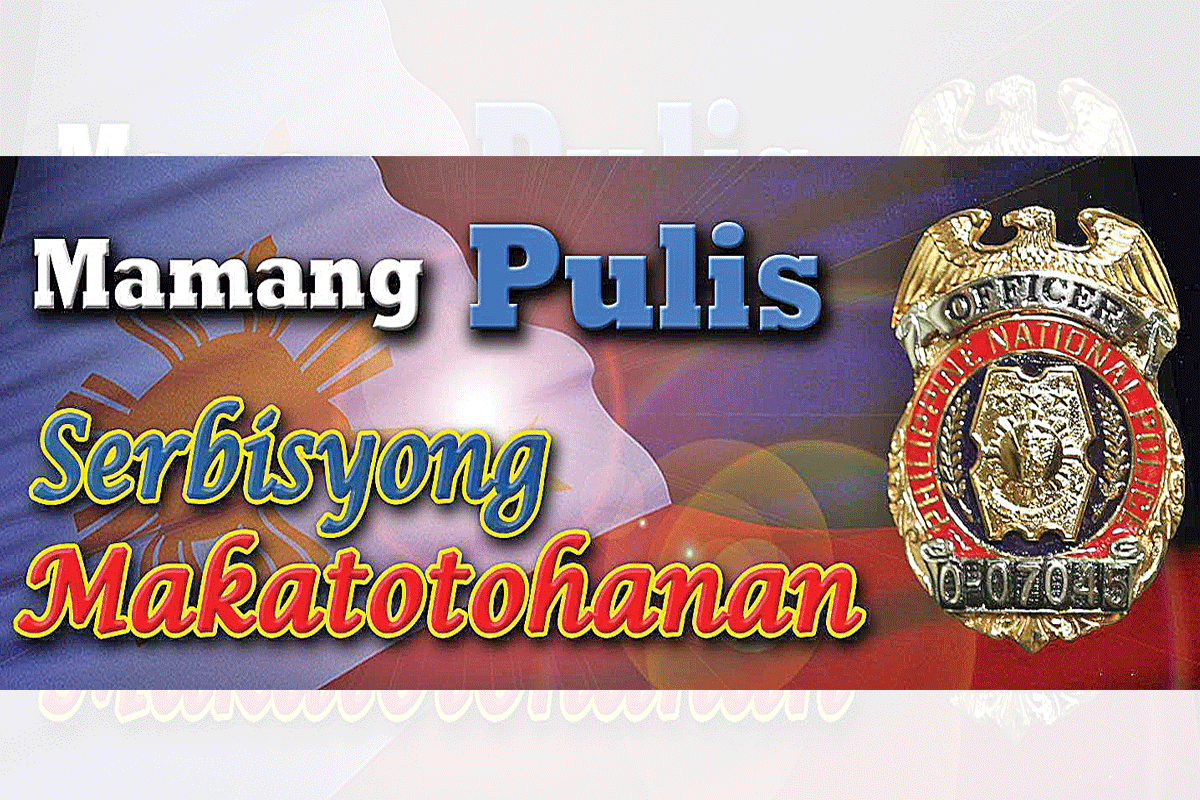 SHOW ALL
Calendar