'Escort for a fee' cop in hot water
A MEMBERS of the Manila Police District (MPD) is in hot water after he was found to be engaged in an 'escort-for-a-fee' racket involving delivery trucks in Manila to Muntinlupa, the Journal Group learned Friday.
Corporal Rex Macarubbo, assigned with the Lawton Police-Community Precinct of the MPD Station 5 in Ermita on Thursday was charged with administrative offenses by the PNP Internal Affairs Service following a series of validations triggered by an intelligence packet provided by the PNP Intelligence Group headed by Brigadier General Warren F. de Leon.
A report to Philippine National Police (PNP) chief, General Guillermo Lorenzo T. Eleazar showed the PNP-IG provided the intelligence packet to the PNP-IAS last April 14 in line with their effort to help unmask misfits and scalawags in the police service.
Undercover officers from the PNP-IG Counter-Intelligence Division who placed Macarubbo, a resident of Poblacion, Muntinlupa City under surveillance discovered that the latter regularly provides unauthorized escort service to delivery trucks from Binondo to San Marcelino corner General Luna Streets in Manila for a fee.
The accused policeman was found to usually start his escort service between 8 p.m. until 2 a.m. and sometimes wears his PNP Field Service Uniform with his firearms. He allegedly uses a black NMax motorcycle without a license plate.
With his presence, the drivers of the delivery trucks carrying mostly perishable and dried goods are able to pass 'No Entry Roads' and avoid inconvenience.
Majority of the truck drivers questioned by PNP-IG agents were found to have no prior permits from Manila City Hall.
The PNP-IG agents were told by the truck drivers that each of them paid Macarubbo P500 for his escort service from Binondo to Marcelino corner General Luna Streets and P1,200 from Binondo, Manila to Muntinlupa City.
MPD director, Brig. Gen. Leo M. Francisco fully supported the PNP-IG undercover operation as part of his 'zero tolerance' policy on any member of the unit found involved in irregularities and are openly defying strict directives from Gen. Eleazar who has launched an Intensified Cleanliness Program in the 210,000-strong police force.
AUTHOR PROFILE
Metro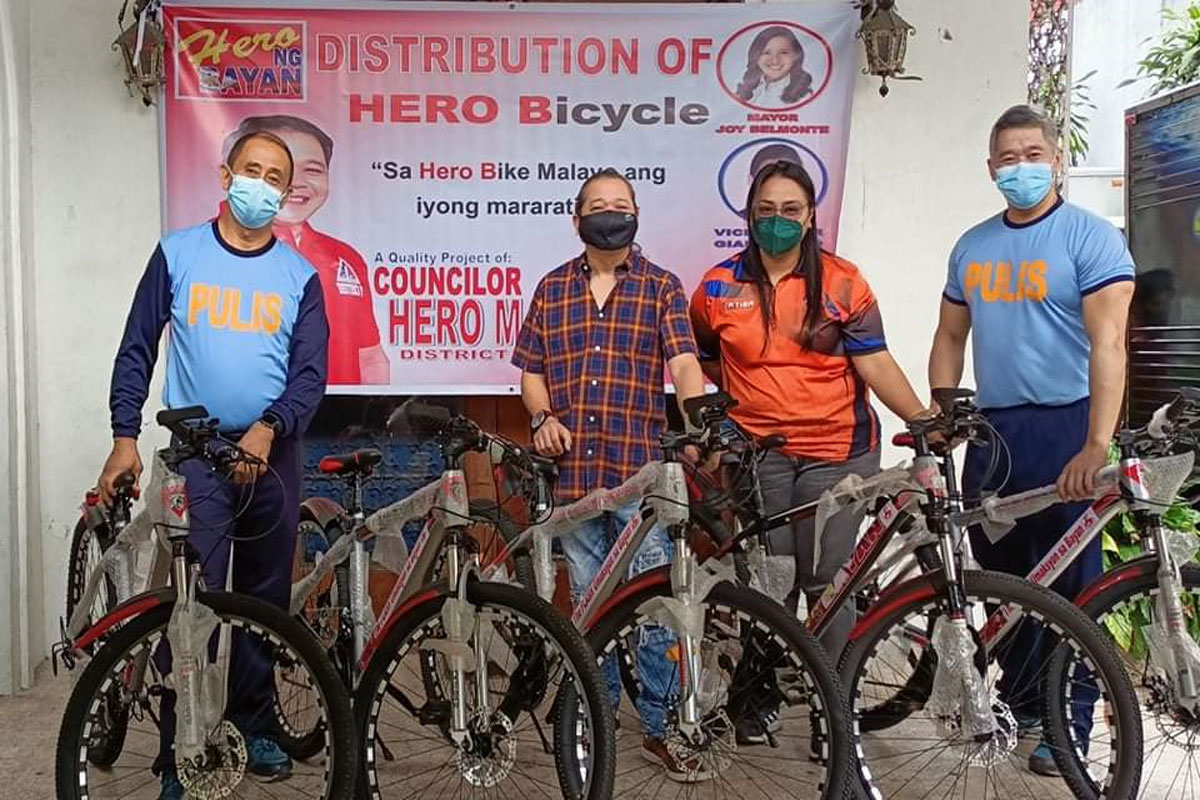 SHOW ALL
Calendar