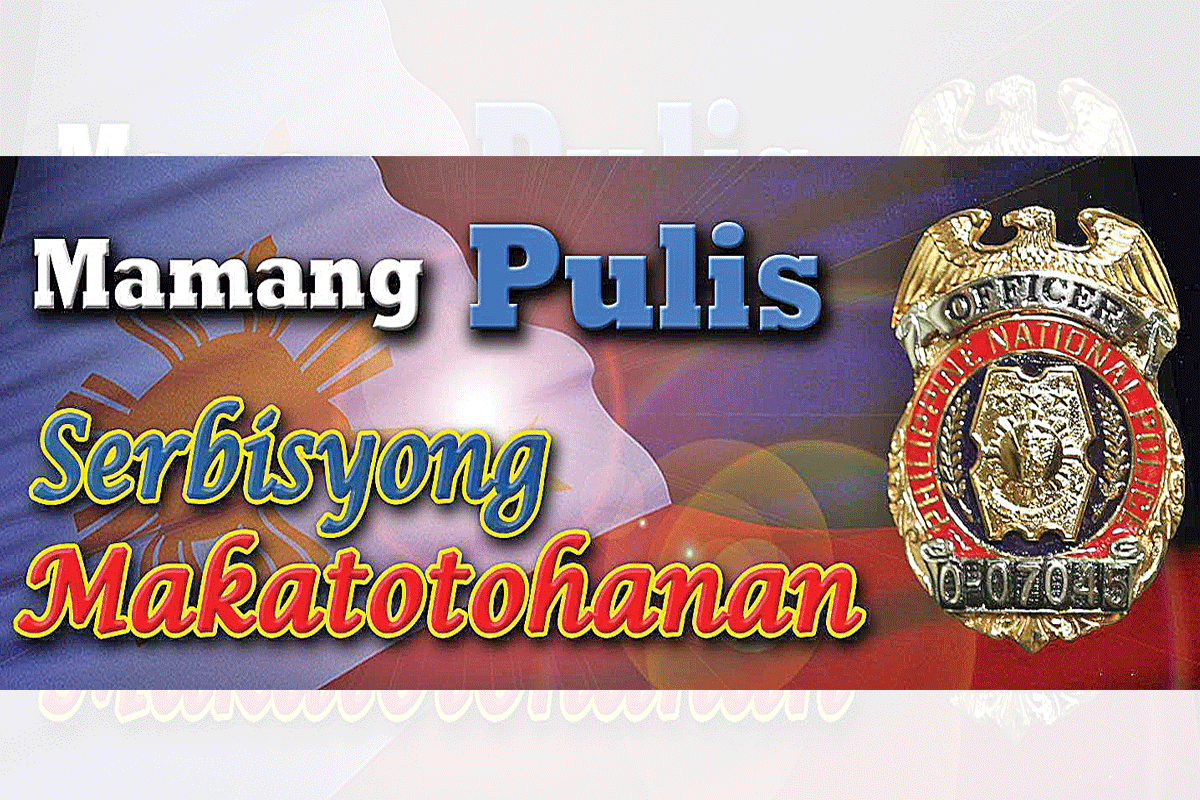 PNP, AFP partners to stop sale of pilfered weapons to PAGs – Eleazar
INTELLIGENCE agents of the Philippine National Police and the Armed Forces are fully partnering to stop pilferage of guns and ammunition in military arsenal which may end up in the hands of partisan armed groups and other lawless elements that may threaten the peaceful and orderly conduct of the 2022 national and local elections, the Journal Group was told.
PNP chief, General Guillermo Lorenzo T. Eleazar said that over the past few years, the have arrested some persons who yielded thousands of live ammunition and even firearms which obviously were stolen from AFP armories.
"We have made the arrests and seizures in coordination with the AFP and the AFP has been conducting an investigation into these cases. We are also filling cases against the accused in coordination with the AFP in order to arrest this irregularity," Gen. Eleazar said.
The top cop said that they are also getting adequate support from civilian informants and other concerned citizens in investigating cases of government weapons being sold to unscrupulous individuals and even PAGs.
AFP chief of staff, Gen. Jose C. Faustino Jr. admitted there have been 'some lapses' in the past which allowed some erring soldiers to pilfer weapons and ammunition from their armories.
"Pero most of these cases, kami din ang naka-discover at nagpahuli sa mga suspects because we won't tolerate them. I n line with that, we implemented more strict measures and checked our policies and procedures in accounting for our weapons and ammunition, the AFP chief said.
Gen. Eleazar said they have strengthened their coordination and information-sharing with the AFP to further intensify their campaign against loose firearms including those stolen from military arsenals.
Last October 12, five people including two Army soldiers and a policeman were arrested for selling firearms during an entrapment operation in Barangay Tamontaka, Datu Odin Sinsuat, Maguindanao.
Arrested were Patrolman Eliver Jay Anggot Soverano of the Police Regional Office-Bangsamoro Autonomous Region in Muslim Mindanao Regional Crime Laboratory Office; Staff Sergeants Glenn Sangyao and Reynaldo Dichosa II, both members of the Army's 6th Infantry Division and civilians Datu Morjan Kunakon Tumindig and Adams Tumindig.
Gen. Eleazar said that due to that incident, the PNP is strengthening its partnership with the AFP when it comes to monitoring and conducting operations against anyone who sells and buys loose firearms, whether these are police officers, soldiers, or civilians.
" We will not allow this trend, especially amid the election season," the PNP chief said.
Gen. Eleazar commended the chief of police and the personnel of the Datu Odin Sinsuat Municipal Police Station for their aggressive campaign against loose firearms.
"This translates to nine less firearms at the hands of criminal elements who may be tapped to sow violence in the May 2022 elections," he said.
The operation was launched after a police poseur-buyer was able to transact with the suspects for the sale of assorted firearms. Recovered from the suspects were a 5.56 mm Bushmaster rifle, two 5.56 rifle, an M4 Carbine, two caliber .45 semi-automatic pistols, and three 9mm pistols.
The arrested policeman and soldiers are now facing criminal and administrative charges which will merit their dismissal from the service.
Last September, more than 5,000 rounds of assorted live ammunition were also seized by PNP and AFP officers from two warehouses in Quezon City and in Bulacan province.
Six suspects were arrested in the operation that targeted a Q.C. warehouse. A separate operation on another warehouse in Sta. Maria, Bulacan meanwhile yielded a reassembled 5.56 rifle, pistols, several gun parts for reassembly, and various ammunition rounds.
Gen. Eleazar ordered a thorough investigation into reports that the raided warehouses were being maintained by a syndicate involved in the sale of firearms to criminals and "private goons" in Mindanao.
"These operations prevented the proliferation of more loose firearms that could have been used to undermine our democratic processes and our right to suffrage, especially that there were reports that this group has been selling firearms to criminals and private goons in Mindanao," the PNP chief said as he commended the PNP and AFP operatives behind the successful operation.
The PNP and AFP are currently going after all identified Partisan Armed Groups (PAGs) in the country to help ensure they won't be used by rogue politicians to threaten their rivals and non-supporters in next year's elections.
Security officials are currently validating the presence of 127 potential PAGs in Bangsamoro Administrative Region. However, latest validation showed that only three of these PAGS remain active in the region.
"We assure the nation that the primary threat to election will always be addressed. These PAGs are always present acting as bullies or guards to instill fear or influence the outcome of the election," said Gen. Eleazar during a meeting of top officials the National Task Force created to dismantle PAGs in General Santos City last Friday.
Citing previous atrocities and other violent acts committed by PAGs in some parts of the country in the past, Gen. Eleazar said they are particularly focusing their efforts in dismantling PAGs in Bangsamoro Administrative Region and in Region 12 or Soccsksargen region.
He specifically cited the infamous November 23, 2009 Ampatuan Massacre in Maguindanao where 58 persons including family members and supporters of then Mayor Ismael Mangudadatu and 32 local media personalities were gunned down by the group of Zaldy and Andal 'Unsay' Ampatuan Jr.
"We look forward to the expansion of the task force to protect the voters and help Comelec uphold the nobility of the election as embodied in the constitution," Gen. Eleazar said.
According to the top cop, they are also zeroing in on areas with history of intense political rivalries and considerable presence of PAGs as well as the New People's Army, the Abu Sayyaf Group and ISIS-inspired Maute Group and other lawless elements in Mindanao.
AUTHOR PROFILE
Opinion
SHOW ALL
Calendar