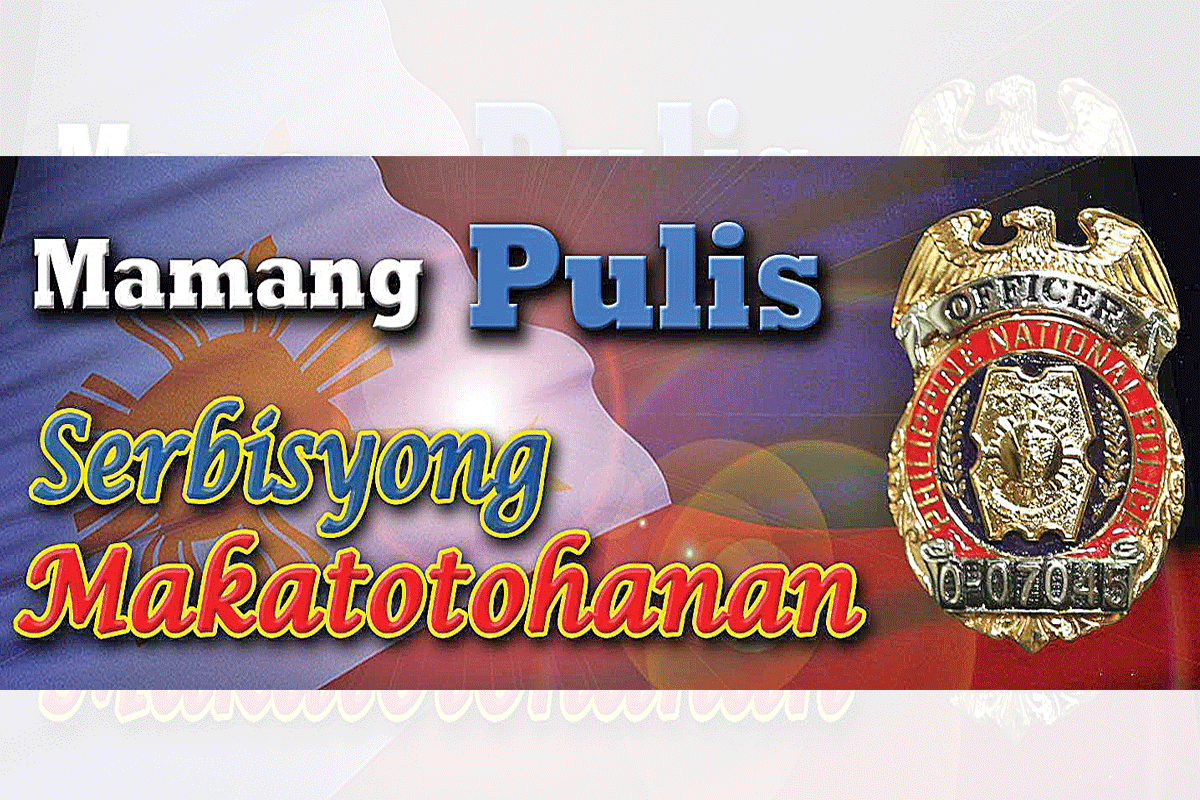 Eleazar: No terror threat but we're not lowering our guard
PHILIPPINE National Police (PNP) chief, General Guillermo Lorenzo T. Eleazar yesterday maintained they have not received any report about possible terror attacks in the country amid last week's warning from the Japan Ministry of Foreign Affairs about potential attacks in Southeast Asia.
However, the top cop said they are not lowering their guard and are continuously monitoring intelligence reports from the ground and from counterparts both from local intelligence units and other foreign countries involved in the war against terror.
"We have not received any report on possible terror attacks as advised by the Japan Foreign Ministry but this does not mean that we would lower our guard on this matter," Gen. Eleazar said.
The PNP chief also stressed that since the Taliban takeover in Afghanistan, police units particularly those in the Mindanao region have been alerted so they could prevent the possibility of spillover of hostilities from the country which may be perpetrated by local terrorists.
He issued the remarks after the Japan Ministry of Foreign Affairs warned about the risks of attacks, such as suicide bombings, in countries such as the Philippines, Indonesia, Singapore, Malaysia, Thailand, and Myanmar and called on its citizens to exercise extra precautions while staying in these countries.
Gen. Eleazar assured the public that the PNP is continuing its intensified intelligence-gathering measures to prevent atrocities being plotted by lawless and terror groups, whether local or international.
The PNP Intelligence Group (PNP-IG) headed by Colonel Neil B. Alinsañgan and other regional intelligence divisions from the 17 Police Regional Offices are involved in the stepped up monitoring of potential threats in the country.
"Noon pa man ay patuloy ang aming intelligence-monitoring especially after the 9/11 attack in the US and the Marawi City incident, at nananatiling maigting ang ating pakikipag-ugnayan sa iba't-ibang bansa laban sa terorismo through information-sharing and strategic partnership in dealing with terror groups," he said.
The PNP chief added they are continuously working with the Armed Forces to secure the country, as well as with other groups and stakeholders in the communities to ensure peace and order in the society.
"Kasama dito ang pagpapalakas ng ugnayan ng inyong kapulisan sa iba't- ibang komunidad at stakeholders upang matiyak na hindi tayo malulusutan sa ano mang plano ng mga teroristang grupo sa ano mang lugar sa ating bansa," he said.
Gen. Eleazar also called on the citizenry to maintain their vigilance and immediately report to authorities if they encounter suspicious individuals who could threaten public safety in every community.
PAY SERIOUS ATTENTION TO JAPAN WARNING, SECURITY ANALYST SAY
Noted security analyst and Professor Rommel C. Banlaoi however said the government should be really concerned with the Japan warning noting that radical groups in the country have already proven they have the capability to mount major terror attacks including suicide bombings.
"We need to pay serious attention to the Japanese warning. In my opinion and in my experience, when they (Japan) say something about terror threat happening in Southeast Asia, we need to pay special attention because the Japanese government won't issue such warning just to scare their people," said Banlaoi, a member of the PNP Drug Enforcement Group Advisory Concil.
The professor is conducting a series of lectures regarding 'Terrorist Threats in the Philippines Four Years After Marawi and 20 Years After 9/11: The Afghanistan Connection.
He said the Philippine government, security officials in particular should have already learned their lessons 20 years after the 9/11 wherein 19 al-Qaeda terrorists hijacked four commercial airlines traveling from the northeastern United States to California and used them in attacking different targets in New York City and Washington D.C., killing nearly 3,000 innocent people including plane passengers, police officers and firefighters.
Banlaoi said the government must also be wary of 'persistent and emerging threats' considering the fact that since the liberation of thr Marawi City from ISIS-inspired Maute and Abu Sayyaf terrorists in October 2017, the country has experienced five major suicide terror attacks involving foreign and Filipino nationals.
They are the following:
1st, the Lamitan suicide bombing involving a German national with a Moroccan descent on July 31, 2018 which killed 10 people and wounded eight others.'
2nd is the Jolo Cathedral 'conjugal suicide bombings' involving an Indonesian couple on January 27, 2019. Twenty people were killed and 102 others were injured as a result of the attacks at the Our Lady of Mount Carmel Cathedral in Jolo, Sulu.
3rd is the Indanan twin suicide bombings involving a Filipino and foreign national with a Moroccan descent on June 28, 2019. On that day, two suicide bombers detonated their explosives in two areas of a military camp in Indanan, Sulu killing three soldiers and three civilians.
4th is the Indanan female suicide bombing involving an Egyptian national on September 8, 2019. On that day, a militant wearing a traditional black Muslim woman's gown was killed in a suicide bombing attack that failed to inflict any other deaths of injuries.
It turned out that the suicide attacker tried but failed to enter the military detachment in Indanan and died when the bomb she was carrying exploded.
5th is the Jolo twin female suicide bombings involving Filipino nationals on August 24, 2020. Officials said that Abu Sayyaf jihadists detonated two bombs in Jolo, Sulu killing 14 people and wounding 75 others. The 1st attack took place as Army soldiers were assisting in carrying out COVID-19 humanitarian efforts in the area.
Banlaoi said that at present, 'suicide terrorism' is the current face of terror in the Philippines.
"Almost 50 percent of perpetrators are women and I'm afraid that in the future, we will experience juvenile suicide attacks involving young people, carried out by individuals not associated with any known terror groups in country," he said.
AUTHOR PROFILE
Opinion
SHOW ALL
Calendar