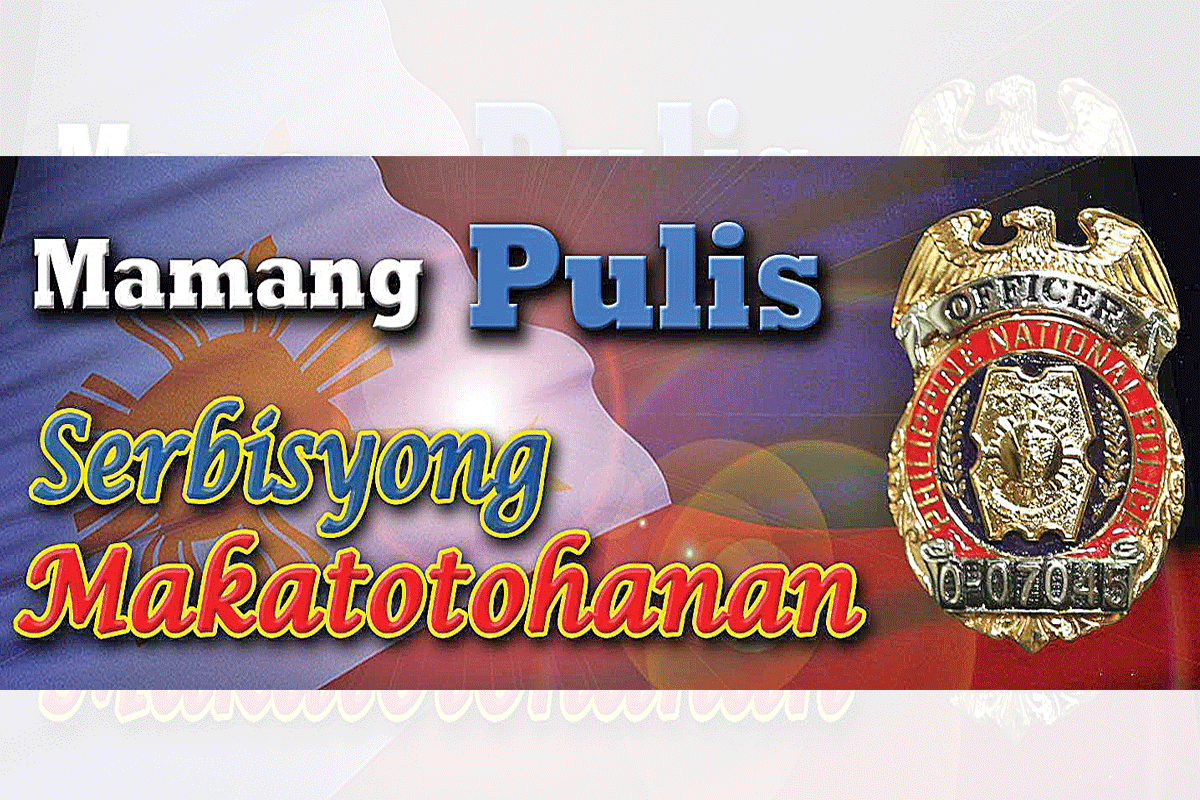 Eleazar commends Cordillera cops for big score in war on drugs, criminality
PHILIPPINE National Police (PNP) chief, General Guillermo Lorenzo T. Eleazar has commended the Cordillera Police Regional Office headed by Brigadier Gen. Ronald O. Lee for their significant accomplishments in the campaign against drugs, criminality and insurgency in the region.
In particular, the PNP chief mentioned how the Cordillera police have been greatly succeeding in their own war on drugs specifically when it comes to going after secret marijuana plantations as well as cannabis and shabu traffickers in the region.
"We are aware that some parts of Cordillera are naturally-conducive environment for marijuana plants to grow that is why we are warning those who engage in this prohibited trade that we will intensify our police operations to thwart your illegal activities," Gen. Eleazar said.
"We know how resourceful these marijuana growers have been, but the PNP and the Philippine Drug Enforcement Agency (PDEA) are relentless in our pursuit under the Internal Cleanliness Policy as our share on the government's aspiration of drug/crime-free country," said Gen. Eleazar as he lauded the Cordillera police force for their anti-drug accomplishments.
On Friday last week, Cordillera policemen overrun four clandestine marijuana plantation sites in Tinglayan, Kalinga where they uprooted and destroyed over P13 million worth of fully-grown cannabis plants and seedlings.
According to the top cop, the Cordillera police conducted the operation in the mountainous part of Barangay Loccong, Tinglayan where they burned the marijuana plants on site.
"In line with the Internal Cleanliness Policy (ICP, we will continue to intensify our campaign against illegal drugs nationwide. Sisiguraduhin nating magpapatuloy ito hanggang tuluyang mahuli ang mga sindikato na walang takot at di pa rin tumitigil na nagbebenta ng pinagbabawal na gamot sa tulong at kooperasyon ng ating kumunidad" Gen. Eleazar said.
Members of the Cordillera Police Regional Intelligence Division, Regional Special Operations Group and the Regional Mobile Group and the Kalinga Police Provincial Office launched the massive marijuana eradication operation.
Lee, a member of Philippine Military Academy (PMA) 'Tanglaw-Diwa' Class of 1992 who used to command the PNP Drug Enforcement Group (PNP DEG) has ordered a stepped up 'search-and-destroy' operation against all clandestine marijuana production sites in the region which remain as the top source of cannabis being smuggled to Metro Manila and other parts of Luzon.
"We are fully complying with the directive of Gen. Eleazar to see to it that our summer offensive against marijuana cultivators and distributors in the entire Cordillera region will be without let-up," said Brig. Gen. Lee.
"Thru this, we want to thwart efforts by drug syndicates to flood Metro Manila, Central Luzon and Calabarzon region with cannabis which they see as a huge alternative to shabu. In fact, we have intercepted some suspects known to be smuggling an average of 40-50 kilos of marijuana bricks to Metro Manila this year," he told the Journal Group.
The Cordillera police force is getting full support in its drive against secret marijuana plantation sites in the region from the Philippine Drug Enforcement Agency (PDEA) and the Armed Forces of the Philippines (AFP).
Last April 9, Cordillera policemen, joined by operatives from the PDEA and the PNP Criminal Investigation and Detection Group (PNP CIDG) overrun nine clandestine cannabis plantations in Barangay Saclit in Sadanga, Mountain Province and in Buscalan, Kalinga, said Lee.
The official said that officers led by Lieutenant Colonels Joseph Cayat and Edgar Tapo and Major Bernard Bone Navarra uprooted and destroyed an estimated 25,000 fully-grown marijuana plants and seedlings worth around P5 million.
Also burned by the government troops in the area were an estimated one kilo of marijuana stalk. Some samples were brought to the local Crime Laboratory for evidentiary purpose.
Lee said the prohibited crops were found being grown in an estimated 2,350 square meter land area.
The official ordered the police offices of Abra, Apayao, Benguet, Ifugao, Kalinga and Mountain Province to intensify their war versus marijuana amid the interception of huge volume of marijuana being smuggled in the National Capital Region and Central Luzon since last year.
Lee said checkpoints have been placed in strategic parts of the region and those passing thru Baguio City to intercept motor vehicles and people trying to transport marijuana to Metro Manila and its nearby provinces.
Last month, Cordillera policemen uprooted and destroyed an estimated P14 million worth of fully-grown cannabis plants and seedlings in Tabuk City, Kalinga.
The operation also resulted in the arrest of seven cannabis cultivators and couriers. All seven are now facing charges for violation of Republic Act 9165 or the Comprehensive Dangerous Drugs Act of 2002.
The official said they have reasons to believe that some drug syndicates are trying to smuggle cannabis to Metro Manila hoping to replace shabu.
At present, marijuana remains the 2nd most abused drug in the country next to shabu. It costs around P5,000 a kilo in the underground market. Since the 70s, Cordillera has been known as a main source of marijuana in the country due to its cold climate.
Last February, Cordillera police and Army officers uprooted and burned on site some 36,000 worth of fully -grown marijuana plants and seedlings valued at P7.2 million, all found being grown in a communal forest in Sitio Kinmayad in Barangay Kayapa, Bakun.
Another operation in Sitio Bagiw in Bgy. Tacadang, Kibungan also led to the destruction of nearly P700,000 worth of cannabis the following day.
Nearly two months ago, combined Cordillera PNP and PDEA operatives partnered to make one of the biggest marijuana seizures in the region following the arrest of four men found transporting 112 kilograms of dried cannabis worth P13.4 million.
The four were intercepted in Tabuk City in Kalinga by members of the local police and the PDEA while on board a Toyota Innova with (NGF 5992). The vehicle was found to be carrying 112 compressed marijuana bricks when searched.
A few days later, police arrested a 17-year-old student from Tuguegarao City, Cagayan while transporting 450 grams of marijuana worth P54,000 in Liwan West, Rizal, Kalinga.
All suspects are now facing non-bailable drug charges.
Gen. Eleazar said that their all-out offensive versus marijuana traffickers and cultivators in the country will be continuing as part of their effort to prevent the flow of the prohibited crop to Metro Manila and other urban centers specially this summer period.
On Sunday, four separate anti-narcotics operations in Cordillera region resulted in the arrest of four 'high-value targets' after they sold more than P1.2 million worth of marijuana and shabu to undercover officers, Lee said.
The official said that one of the arrested suspects identified as Viernel Bigo,24, is a known big-time marijuana trafficker who was arrested by the local police and the PDEA after he and a cohort conspired to sell some P1.2 million worth of cannabis to an undercover officer in Tabuk City, Kalinga.
A 2nd suspect was a 28-year-old tattoo artist-turned 'high-value individual' in the region, the official said. Lee said the suspect identified as Darryl Martin Clemente was arrested in a buy-bust in Lower Balacbac in Santo Tomas Proper, Baguio City.
Brig. Gen. Lee said that recovered from the possession of the suspect were two heat-sealed plastic sachets containing some P7,000 worth of shabu and the marked money paid to him by an undercover officer.
The two other suspects were identified as Armel Niel Gobot and Renaline Lastimosa.
Lee said that Gobot, also a 'high-value target' in the region was arrested in a sting in Hamada Road, Lourdes Subdivision Extension in Baguio City.
Members of the Baguio City Police Office under Colonel Allen Rae Co recovered some P2,000 worth of shabu, the marked money, a mobile phone and a motorcycle from the suspect.
On the other hand, Lastimosa, a resident of Bulanao, Tabuk City in Kalinga was arrested by the local police in a buy-bust. Lee said that the Kalinga Police Provincial Office headed by Col. Davy Limmong confiscated an estimated P1,400 worth of the so-called 'poor man's cocaine' and a marked P1,000 bill from the suspect.
AUTHOR PROFILE
Opinion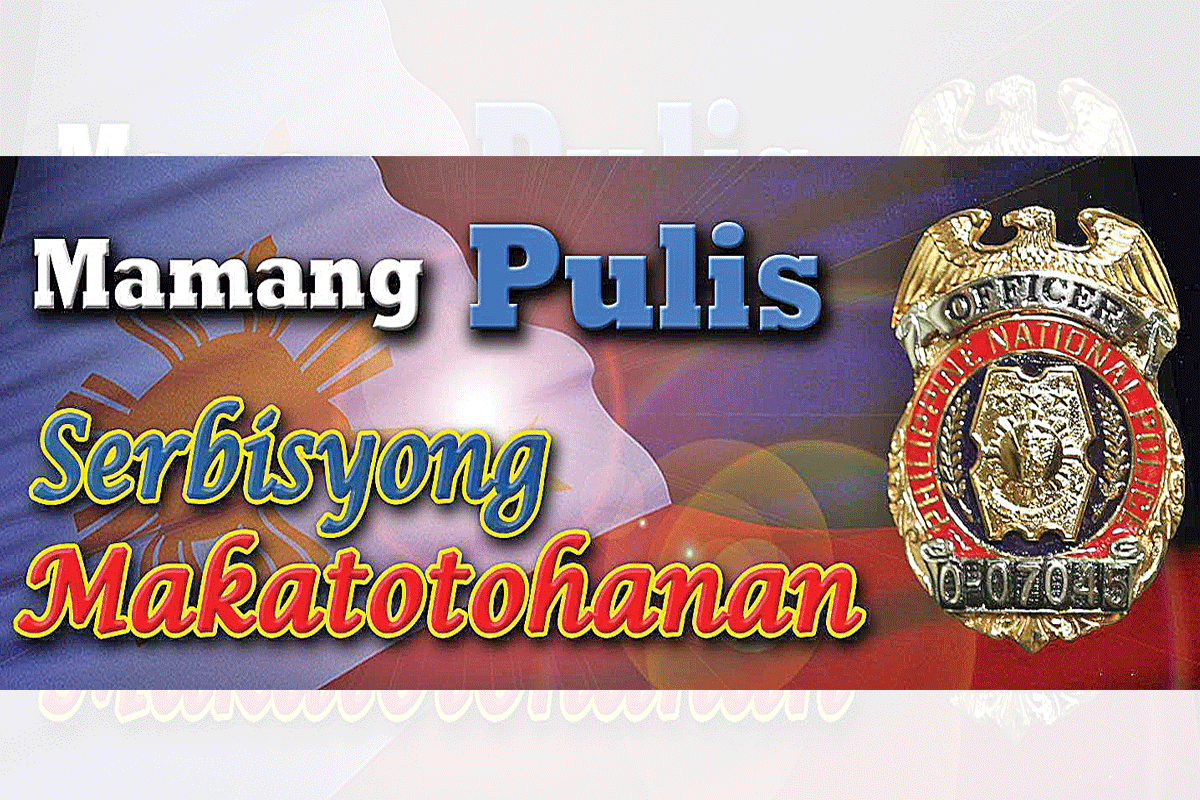 SHOW ALL
Calendar