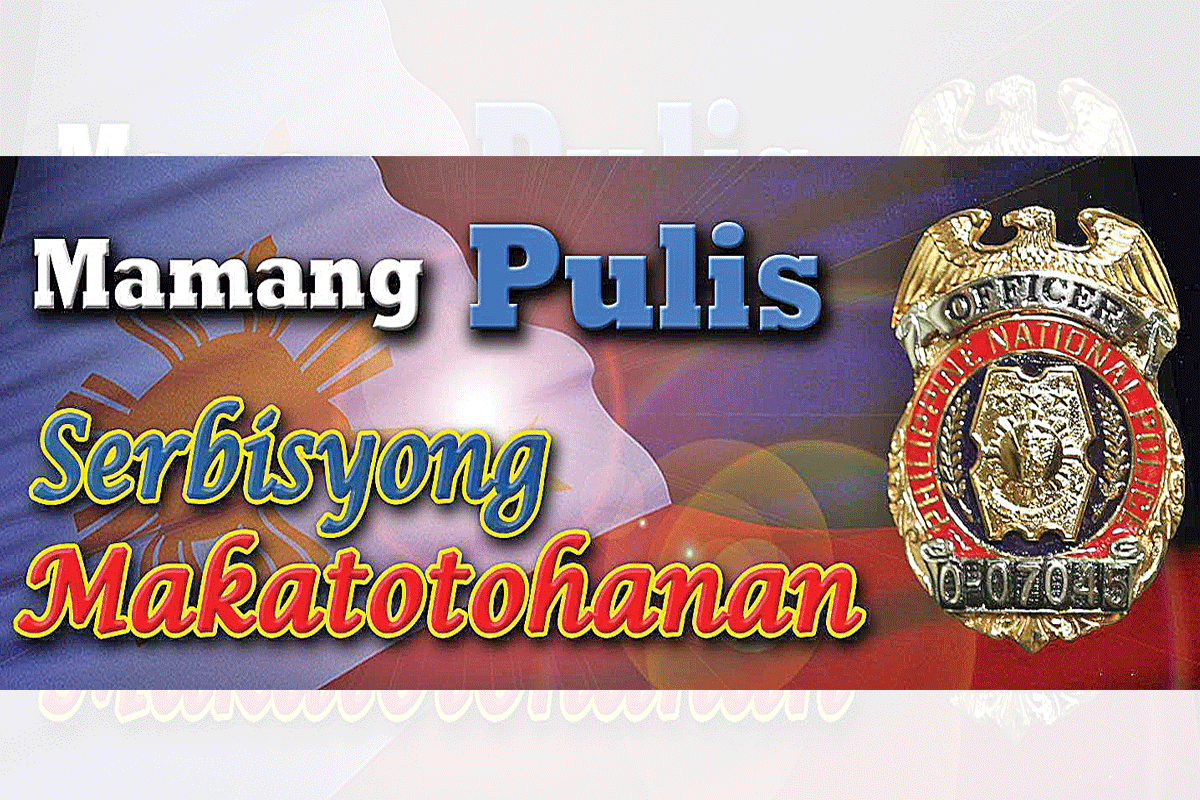 Eleazar assures 'move, shoot, communicate and investigate' equipment for men
PHILIPPINE National Police (PNP) chief, General Guillermo Lorenzo T. Eleazar has assured the public to expect more 'top-of-the-line' equipment to boost the 'move, shoot, communicate and investigate' capabilities of the police force under the new normal where they can help address the threats of COVID-19 while fighting criminality, terrorism and corruption.
The member of Philippine Military Academy (PMA) 'Hinirang' Class of 1987 likewise assured the citizenry they also have an honest-to-goodness transparent procurement program wherein the best they their money can buy are prioritized while millions of pesos saved as a result of quality equipment offered to them by the lowest bidders are procured by the PNP Directorate for Logistics headed by Major Angelito A. Casimiro.
Selected police units will also soon be equipped with Body-Worn Cameras or BWCs procured by the PNP as part of its effort to promote transparency and at the same time protect their officers from harassment charges each time they serve a warrant of arrest or a search warrant for illegal possession of drugs, firearms and explosives.
The PNP has also set its sights on acquiring more aircraft to better fight crime and terrorism.
Program for acquisition by the PNP this year were 12 aircraft including two fixed-wing planes. Early this year, the PNP formally accepted the delivery of three brand new H-125 Airbus single engine helicopters.
The PNP now has seven H-125 Airbus choppers, two R-22 Robinson choppers and a fixed-wing trainer plane in its fleet.
Maj. Gen. Casimiro said that under their 2019 Capability Enhancement Program, they have ordered three single-engine turbine helicopters worth P722.4 million from the Airbus Helicopters Southeast Asia PTE Ltd.
The company requested payment prior to the conduct of training for PNP helicopter pilots last May 1. The Land Bank of the Philippines (LBP) has already sent an advice of payment to the company last May 12.
A member of PMA 'Maringal' Class of 1988, Maj. Gen. Casimiro said that under the PNP Capability Enhancement Program 2020-05, they will also be getting 10 high-speed tactical watercraft for use of their maritime forces. The P126 million worth of vessels are scheduled for delivery next month.
When it comes to the usage of the BWCs, Maj. Gen. Casimiro said that selected personnel of the NCRPO headed by Major Gen. Vicente D. Danao Jr. have already underwent special training on the use of the body cams procured by the PNP as part of their efforts to further improve their anti-criminality operations and record actions being taken by the police and the response from the public.
The official said that the BWCs would further improve the operational capability of the NCRPO in keeping peace and order in Metro Manila. Other police regional offices are also set to be issued the same body cameras for the same purpose.
The PNP logistics chief explained that these pieces of equipment are expected to improve evidence collection and preservation and at the same time record the legitimacy of police-citizen encounters.
The training conducted by EVI Distribution Inc. is a great milestone for the organization's crime prevention method when it comes to transparency and accountability, he added.
The participants are being trained on how to record video, audio, how to make photo, live streaming, play back and basic maintenance. Apart from that, they are also being given lectures on how to charge their BWCs and save and check files on docking station.
The PNP leadership said that the newly-procured BWCs can be considered as one of the vital reforms and leaps in the PNP particularly in the aspect of operations and logistics services.
The NCRPO, as the pioneer of this advancement will be issued 648 of the 2,696 cameras procured by the PNP and will have a total of 70 docking stations out of the PNP's entire 198 stations.
Casimiro told the BWC end-users to maintain the items with utmost care and diligence in just like what they are doing with their mobile phones and other gadgets.
The official said that since the start of the pandemic in March last year, they have made sure that they will have a full stock of Personnel Protective Equipment including alcohol, face masks, face shields, gloves, thermal scan that can be issued to their men in the field.
The PNP-DL also procured shoe covers, rubberized glove, goggles, N95 masks, disposable surgical/OR gowns, head covers or hairnets and 'cover-all protective suits for use of their hospital front-liners.
On the other hand, flashlights, biodegradable garbage bags, pressurized power sprayers, tents and cleaning agents or disinfectants are also in the shopping list of the PNP-DL for use of their men who are manning Quarantine Control Points in Metro Manila and other parts of the country.
Gen. Eleazar said that more police vehicles, weapons, ammunition and even BWCs are being procured by the PNP to further improve its capability to keep peace and order and address all threats posed by criminals, terrorists and other lawless elements in the country.
Already, the PNP this year had already procured 1.5 million rounds of 5.56 SS109 linked ammunition andone million rounds of 7.62mm SS109 ammunition for their automatic weapons issued to the PNP Special Action Force and the different Regional and Provincial Mobile Battalions.
Casimiro said they procured 2,693 units of BWC system for P288,888,888, getting a total savings of P45,111,006.19 which will be used by the PNP in procuring other equipment.
Thru their Congressional Initiative Allocation fund in 2018, the official said they managed to procure One Lot of Rapid Deployment CCTV System and one lot of CCTV System.
The 2018 General Appropriations Act (GAA) fund given to the PNP allowed it to procure one lot of BWC system and one lot of various infrastructure projects for the Davao Occidental Police Provincial Office.
Casimiro said additional items were also procured from their CIA intended for the Misamis Occidental PPO in Northern Mindanao. So far, 12 units of 4X4 pick-ups, five units of LTV and 10 units of 4X2 patrol jeeps have been delivered by the supplier, he explained.
For their CEP 2020, Casimiro said that 15 items were procured of which seven items were delivered, five items still for delivery; two items for issuance of Notice to Proceed pertaining to the G2G or Government-to-Government procurement of 13,457 units of 5.56mm Basic Assault Rifles and 20 units of 7.62mm Light Machine Guns. The G2G involves the Philippine and Israeli governments.
Casimiro said that for their CEP 2021, four items are already for issuance of the Notice of Award, two items are 'failure of bidding' for the procurement of 16 units of brand-new vans and 41ambulances/advance life support ambulances; four items for schedule of pre-procurement; three items undergoing a final review; and three items delegated to the PNP Health Service ad another item delegated to the PNP Logistics Support Service.
Under the PNP CEP 2021, police will be getting 411 more 4X2 Toyota patrol vehicles, 13 Hino shuttle bus, 90 4X4 personnel carriers, 16 brand-new marked vans, 10 brand-new utility trucks and 41 ambulances/advance life support ambulances, all worth P818,175766.00.
Casimiro said they have a balance of P2,964.962 in their CEP 2021 which will be used in making additional purchases.
Also set to be procured by the PNP this year are 5,000 units of 9mm striker-fired pistols, 10,000 units of 5.56mm Basic Assault Rifles, 170 VHF Low Band Hand-held Radios, 1,628 units of digital hand-held radios, 5,298 units of Undershirt Vest Level III-A and 182 units of monocular Night Vision equipment.
AUTHOR PROFILE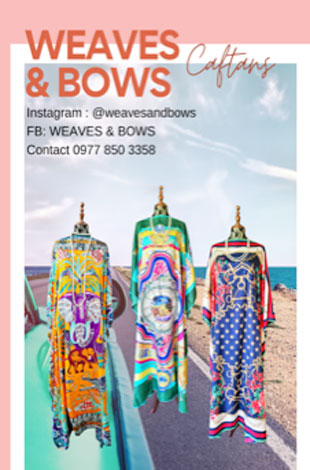 Opinion
SHOW ALL
Calendar