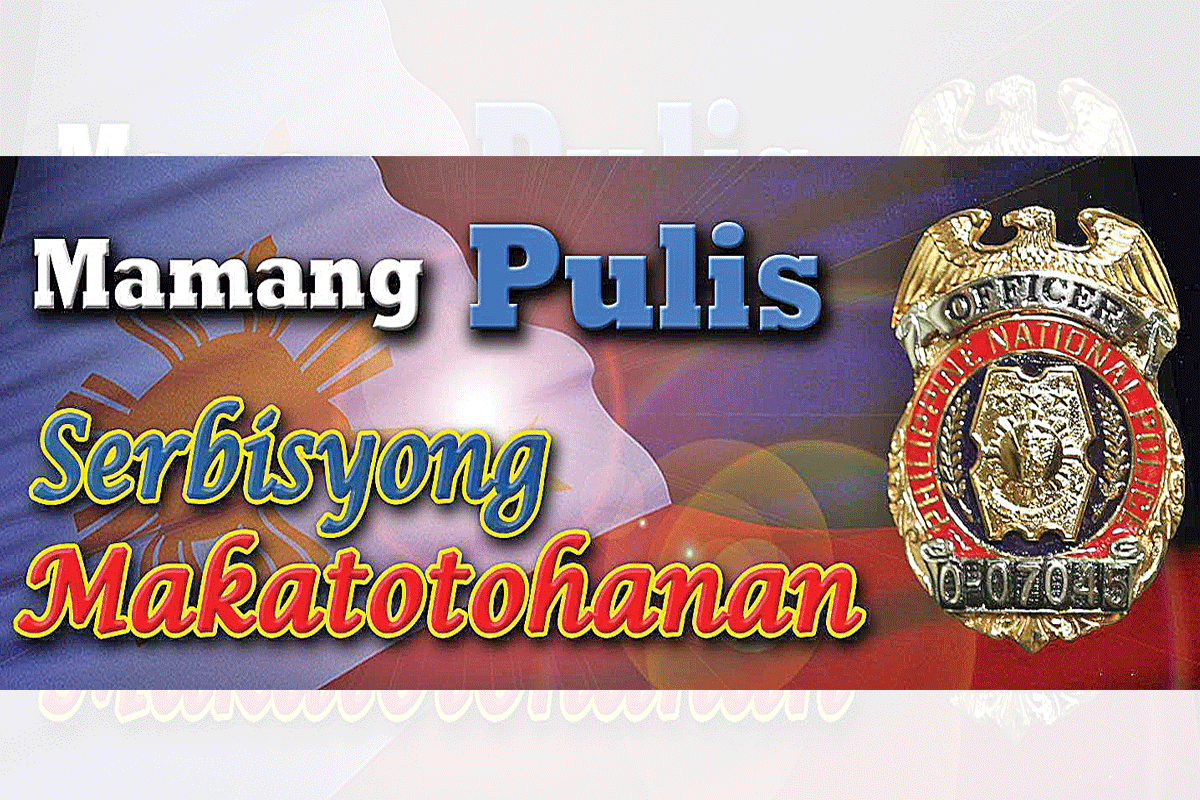 Eleazar: 99 COVID deaths a wake-up call for cops to be more extra-cautious
THE 99 COVID-19 deaths in the Philippine National Police (PNP) since March 2020 Sunday prompted PNP chief, General Guillermo Lorenzo T. Eleazar to call on his men anew to be extra cautious as they continue their anti-criminality campaign while strictly enforcing Inter-Agency Task Force (IATF) minimum public health safety protocols needed to thwart further virus transmissions in Metro Manila and the rest of the country
Since March 2020 until the weekend, Gen. Eleazar said they have recorded 99 COVID-19 deaths in the national police force where more than 33,000 of its personnel have contracted the dreaded virus since last year, over 1,700 of them considered as 'active cases' to date.
Records from the PNP Health Service showed the 1st COVID-19 fatality in the force was a 35-year old Police Corporal from the Highway Patrol Group (HPG) who succumbed on March 25, 2020 while the 99th was a 44-year old Police Lieutenant Colonel from Central Visayas who died Wednesday last week.
Of the 99 COVID-19 fatalities in the force, the highest-ranked was a Brigadier General assigned in Camp Crame who was already preparing for his retirement when he died in a hospital last April 16. The star-rank official is a product of the PNP Academy.
The others include two Colonels; six Lieutenant Colonels, one Major; four Captains; 12 Lieutenants; 19 Police Executive Master Sergeants; two Police Chief Master Sergeants; eight Police Senior Master Sergeants; four Police Master Sergeants; 23 Police Staff Sergeants; nine Police Corporals; three Patrolman; and five Non-Uniformed Personnel.
Of the 99, eight have already received their 1st dose of COVID-19 vaccines while the rest were yet to be inoculated when they were hospitalized and later died.
Gen. Eleazar and his two top deputies, PNP Deputy Chief for Administration and concurrent Administrative Support for COVID-19 Task Force, Lieutenant Gen. Joselito M. Vera Cruz and PNP Deputy Chief for Operations and concurrent Joint COVID-19 Task Force commander, Lt. Gen. Israel Ephraim T. Dickson have called on their men to take all necessary precautions as they perform their daily duties to keep the streets safe while helping reduce the further spread of the virus especially its more dangerous variants.
Last Friday, Gen. Eleazar announced the death of their 99th COVID-19 victim who was a Lieutenant Colonel from Cebu City.
Citing a report from the PNP Health Service headed by Brigadier Gen. Luisito P. Magnaye, the top cop said the 44-year old PNPA graduate passed away on Wednesday last week due to Acute Respiratory Failure secondary to COVID-19.
"On August 11, said patient experienced mild symptoms of COVID-9 and immediately underwent an RT-PCR test which yielded a positive result," the top cop said. After battling the virus for almost one week, he was declared dead by his attending physician.
As of last Saturday, the PNP-HS also recorded 179 recoveries among the infected personnel bringing the total recoveries to 31,178 while 123 new cases were noted bringing the total cases to 33,034 with 1,757 'active cases.'
Further, there are now 86,843 or 39.09 percent of the force who are already fully vaccinated while 101,304 or 45.60 percent are just awaiting their 2nd dose to complete the inoculation.
With this, there are only 34,022 or 15.31 percent of the total PNP strength who are yet to be vaccinated.
Gen. Eleazar earlier assured full support and assistance to the newborn of a 31-year old policewoman from Banga, South Cotabato who died of COVID-19 three days after safely delivering her child last August 10.
"Sinisiguro ko na maghahatid tayo ng tulong sa kanyang mga naulila. Higit sa lahat, hindi natin pababayaan ang bagong silang na sanggol ng ating policewoman na nagbigay ng tapat na serbisyo sa bayan," the top cop said.
According to the PNP chief, the still young pregnant policewoman was found positive for the virus after undergoing an antigen test last August 5. However, while still waiting for the result of her RT-PCR test, doctors decided to perform a delicate caesarian section on her to save her baby.
After safely delivering her baby, the policewoman was transferred to another hospital after she exhibited COVID-19 symptoms. She died before the result of her test which yielded a positive result came out.
Gen. Eleazar expressed the entire PNP organization's sympathy to the deceased police officers and men.
The PNP chief also ordered all his field commanders to make arrangements so that pregnant personnel are able to work from home and are not exposed to possible COVID-19 infection.
"Lubhang delikado para sa kanila ang ma-deploy at ma-expose sa COVID-19. Dapat unahin natin ang kanilang kaligtasan at kalusugan pati ng batang kanilang dinadala," he pointed out.
Pregnancy is among COVID-19 risk factors, along with age, underlying medical conditions, and a compromised immune system. Pregnancy makes women more susceptible to coronavirus infection and other viral respiratory illnesses.
Since last August 1, there have been a total of 19 police personnel who have died after contracting COVID-19.
Most of the fatalities over the past two weeks alone are yet to be given anti-COVID, anti-flu or anti-pneumonia vaccines and were found to be suffering from different comorbidities.
Last month, there were only 80 COVID-19 deaths in the PNP since March last year.
Of the 99 fatalities, six are from the PNP national headquarters in Camp Crame; seven from different PNP National Operational Support Units; 22 from different National Operational Support Units; and 65 from the different Police Regional Offices.
The National Capital Region Police Office (NCRPO) recorded the biggest number of fatalities with 20 followed by eight from the Police Regional Office 7 in Central Visayas; six from the PRO4-A in Calabarzon region; four each from PRO3 in Central Luzon, PRO6 in Western Visayas, PRO12 in Central Mindanao and PRO9 in Western Mindanao; and three each from PRO10 in Northern Mindanao; PRO11 in Southern Mindanao; and the Bangsamoro Administrative Region
AUTHOR PROFILE
Opinion
SHOW ALL
Calendar