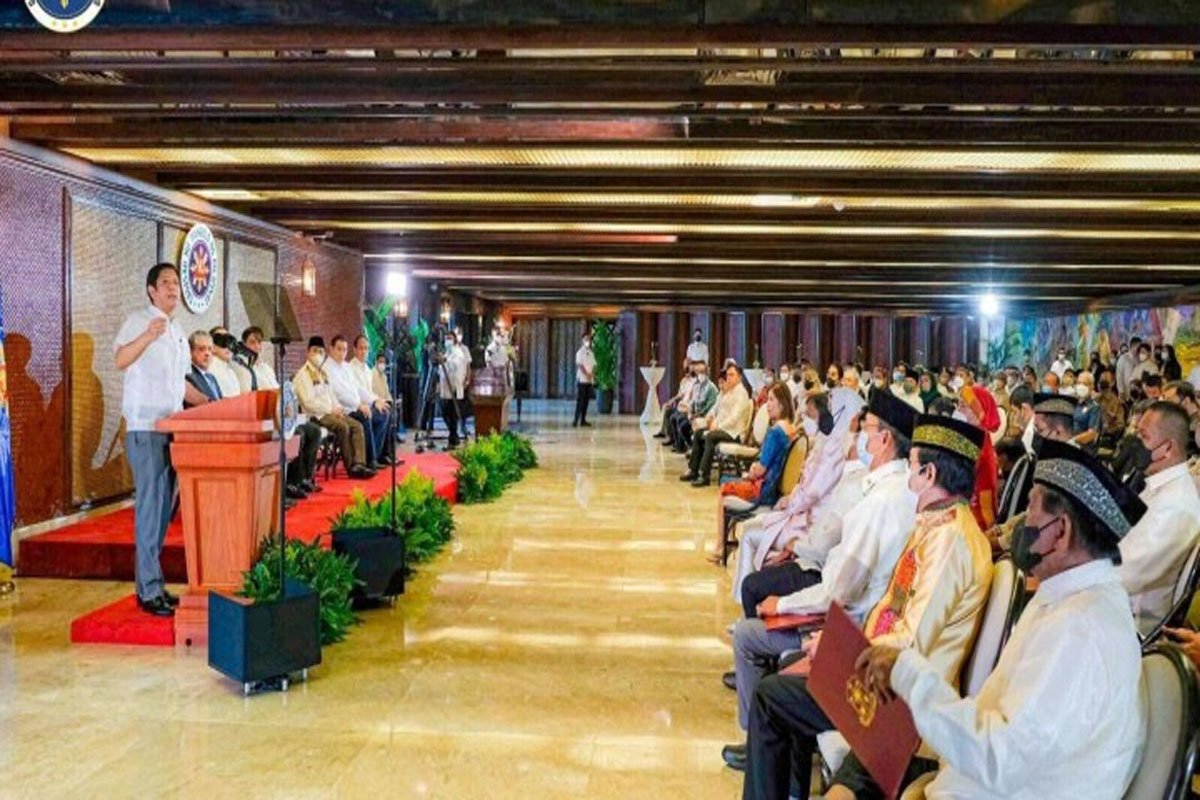 Education in BARMM tops BTA's priorities
THE Bangsamoro Transition Authority (BTA) is committed to improving the education system in the Bangsamoro Autonomous Region in Muslim Mindanao (BARMM) by giving it the utmost priority, newly-appointed BTA member Nurredha Misuari said on Saturday.
"We will prioritize more on education. There is a crisis in terms of education, especially in the BARMM area, and I've seen it first hand when I went there on the ground," she said in a statement.
Misuari is one of the 80 BTA members who took an oath of office before President Ferdinand "Bongbong" R. Marcos Jr. at Malacañan Palace's Heroes Hall on Friday.
She added that the BTA would also address issues affecting women and youth in BARMM as the interim governing body would conduct "more research" to promote and protect the welfare of both sectors.
"For the women, [we will focus on their] health, to protect their rights, to give them voice, especially the young Muslim women in the region. There are issues happening during the pandemic. It has affected their mental health, as well as the increased number of abortions, and young women having problems in their marriages," Misuari said.
She expressed hope that the Bangsamoro peace process would continue to gain ground under the leadership of Marcos Jr.
"It's some[how] poetic to think that the peace process started with Marcos, and Inshallah, with the help of Almighty Allah, hopefully with our collective effort, we will achieve success during the time of another Marcos," she said.
Misuari is the daughter of Moro National Liberation Front (MNLF) founding chairperson Nur Misuari.
The peace process with the Bangsamoro started with the signing of the 1976 Tripoli Agreement between the Philippine government and Misuari during the term of Marcos' father and namesake, former President Ferdinand E. Marcos Sr.
'Priority codes'
The BTA will also focus on ensuring the completion of the remaining BARMM priority legislation, re-appointed member Amir Mawalil said in the same statement.
Mawalil said he and other BTA members would work on passing the "priority codes" stated in Republic Act (RA) 11054 or the Bangsamoro Organic Law (BOL).
He referred to the Bangsamoro Local Governance Code, Indigenous Peoples' Code, Electoral Code, and Revenue Code.
"Overall, this is a part of the peace agreement. The BOL is one of the fruits of the signed peace agreements. We would like to make sure that all mandated provisions under the BOL are complied with," he added.
Mawalil also ensured that the BTA would implement all the BOL's provisions within the extended transition period or until 2025.
"That's one of the basic reasons why the term of the BTA was extended because we would like to make sure that the provisions contained in the BOL, especially those that are mandated to be finished within the transition period, should be finished before the end of the extended period in 2025," he said. Philippine News Agency
AUTHOR PROFILE
Nation
SHOW ALL
Calendar